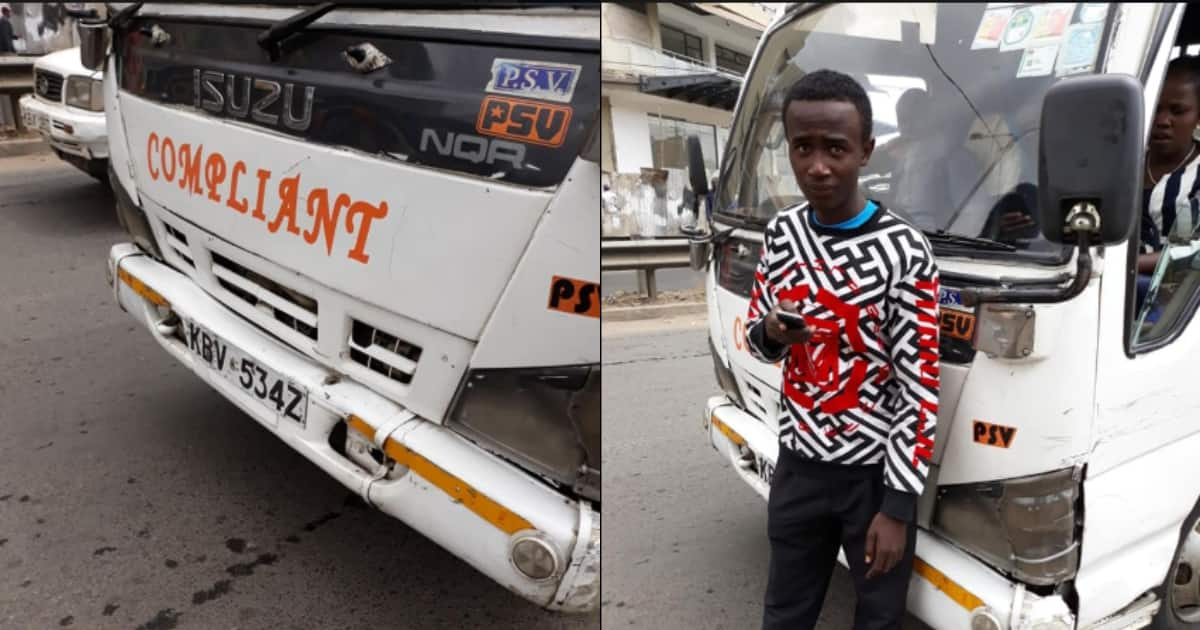 Kindness and sincerity have become the hardest virtues to find lately thanks to the cruelty that has marred the world. Kennedy James Nyaga, a young, humble matatu conductor has proved there is still some good in this dog eat dog world.
In a Facebook post shared by Mohammedlight Abdi, Kennedy was described as a rare gem who deserves nothing but praise. It all started when Abdi's cousin boarded a matatu plying the Eastleigh, Central Business District (CBD) route on Sunday, February 10.
"This morning my cousin lost his phone in a Compliant Company Matatu registration number KBV 534Z plying Eastleigh and Town route," Abdi said. He then alighted but forgot his phone inside the vehicle. Sadly, the lad realized his mistake too late.
Abdi decided to call his nephew's phone and try his luck in retrieving it and surely mother luck was smiling on him on that sunny day.
"Kennedy informed us he was at Pumwani and true to his words I caught up with him at Pumwani stage near Pumwani hospital where I collected the phone from him," the chap sang Kennedy's praises. A conductor answered the call and notified Abdi he was at Pumwani where the two can meet.
True to his word, Kennedy stayed at the stage and waited for the owners of the phone to show up. "Kennedy James Nyaga is a rare gem in the matatu industry and deserves praise, respect and admiration. His action is heroic, enviable and commanding," Abdi penned. Netizens have had nothing but praises for the young man and his kindness has touched the hearts of many.