Valentine's Day is coming! While it is a moment of love and happiness, sometimes it can leave couples with disappointments.
In fact, lovers always have great expectations, which can seemingly only be satisfied with enough money.
What then is the way forward to making your significant one happy while on a tight budget?
1) Prepare to Cook by Yourself
Valentine's Day opens an opportunity for both romance and business. For this reason, various restaurants are always high on market since many couples go there to enjoy their desired food. This might not be the best option especially if you are on a tight budget. The best way to overcome this is to be creative enough and attentive to the type of food your spouse loves. Buy the food and prepare it yourself. If you don't have enough experience, you can enrol for a food and wine preparation course. This will not only interest your better half but also equip you with knowledge that you can use in future.
2) Plan an Outdoorsy trip 
Adventuring new places is a fantastic way to create a memory to your mind. Essentially, Valentine's Day is always aimed at leaving memorable moments to the minds of lovers. You can take your couple to an island to enjoy the promising sunshine and swim. You can also take the advantage of the new environment to share a memory with your couple. Think of where you started your relationship and where you may want to see be in future. Remember not to evoke weird memory or the strains in your relationship. But only induce good memories, which will fortify your engagement.
3) Don't Hung Yourself on the Day
Who said that you must celebrate Valentine's Day on 14th February? Since this day has a lot of expectations and prices of commodities are priced high, you can plan to celebrate it on a different date. It might also be that you were unable to book restaurants or theaters early enough due to financial constraint. You can still arrange for your fun moment a day that seems fit for your pocket.
4) Visit Shops with Offers 
While some businesses hike the prices of their commodities during Valentine's Day, some shops always value their clients by giving discounts on goods and services. There are various platforms to help you search for these shops. You can get them through on-line advertisements, billboards or from friends.
Finally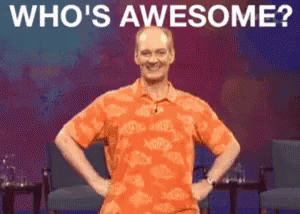 As much as you may want to make your significant one happy, it does not necessarily mean that you need to have a lot of money. However, it is not prudent to skip the day as this may lead to break-up of your relationship. Creativity and proper planning are what will make you have maximum fun with little amount during Valentine's Day.