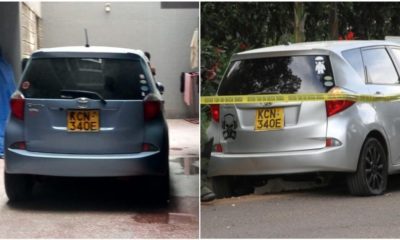 Six employees of the National Transport and Safety Authority (NTSA) have been remanded for 30 days for possibly aiding and abetting terrorists in the 14 Riverside Drive attack.
Anthony Mjaka Kadu, Jacqueline Githinji, Cosmas Ngeso, Nderitu Irving, Stephen Kariuki Mbaka and Charles Wangocho Ndungu were arraigned on Thursday over issuance of a fake number plate for the car used by the gunmen.
This brings the total number of NTSA employees remanded over the 14 Riverside Drive attack to seven as one official is already in remand.
Augustine Mulwa Musembi was arraigned earlier in connection with the issuance of the said number plate — KCN 340E.