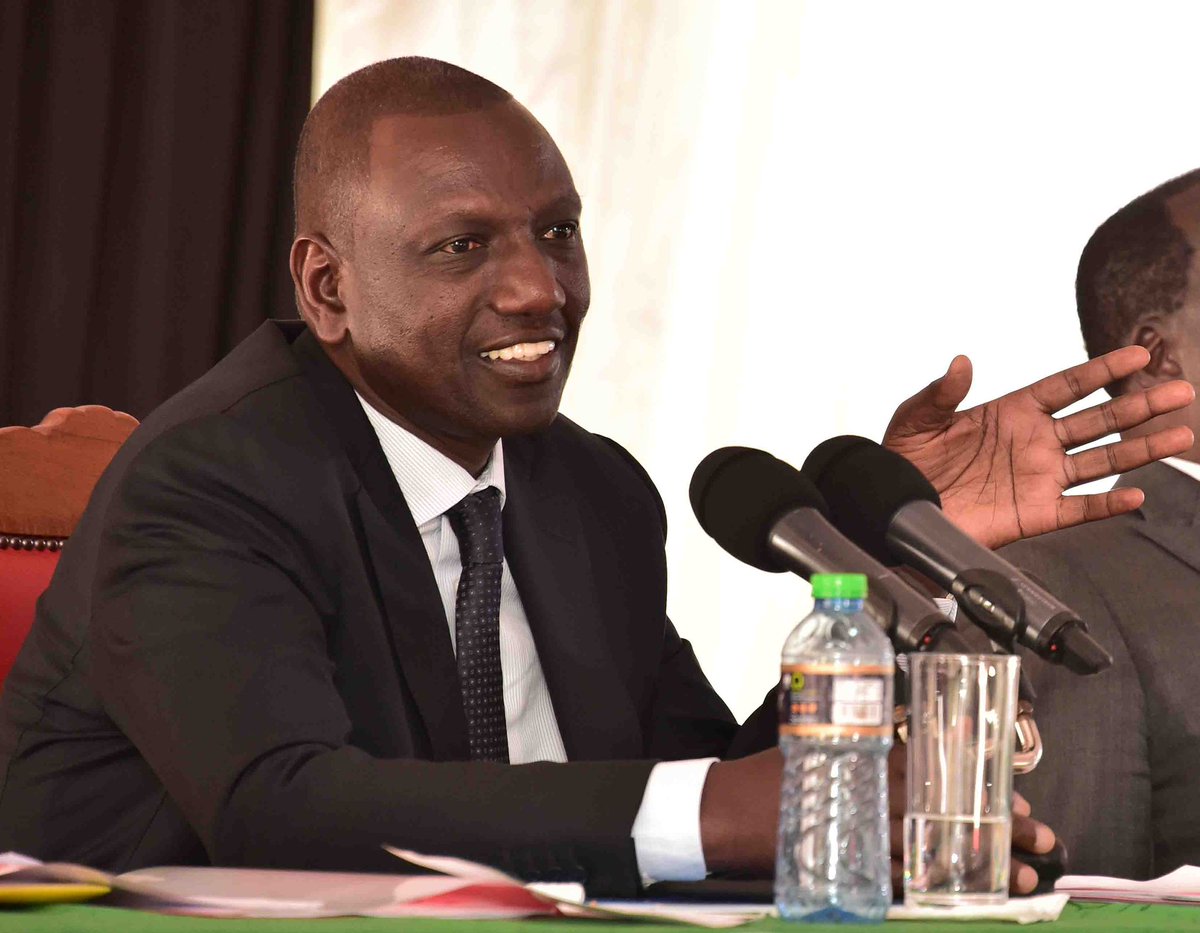 Has the William Ruto Fever finally hit the people of West pokot? Well, the DP has been making visits to various places across the country with the area blessed to have been graced more often by Ruto's presence being Western Kenya.
Ruto has not made so many trips to West Pokot by the people from the area especially the youth are already dancing to the Ruto song.
Does this in any way prove that Ruto's influence is growing as the days go by?
A video has emerged online, showing a section of youths in West Pokot in a spirited 2022 presidential campaign. On their banner was Deputy president William Ruto's picture with a title " William Ruto 2022-2032"
Unlike other political heavy weights that only mention DP Ruto 2022 presidential bid, these young turks were actually on the ground campaigning for 2022.
This comes during the time that president Uhuru  Kenyatta has continuously called upon political actors to stop 2022 campaigns and concentrate on development. It is not clear who sponsored the early campaigns, however it was a clear indication that the 'seize politics and concentrate on development' fell on deaf ears