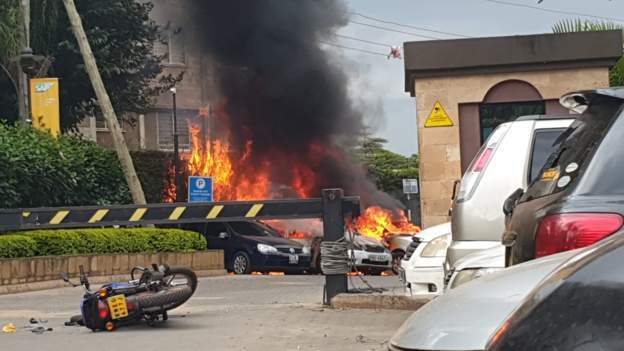 Security officers have been deployed to Westlands in Nairobi after gunshots heard in the area around Dusit Hotel.
Police say a team from the General Service Unit has been dispatched.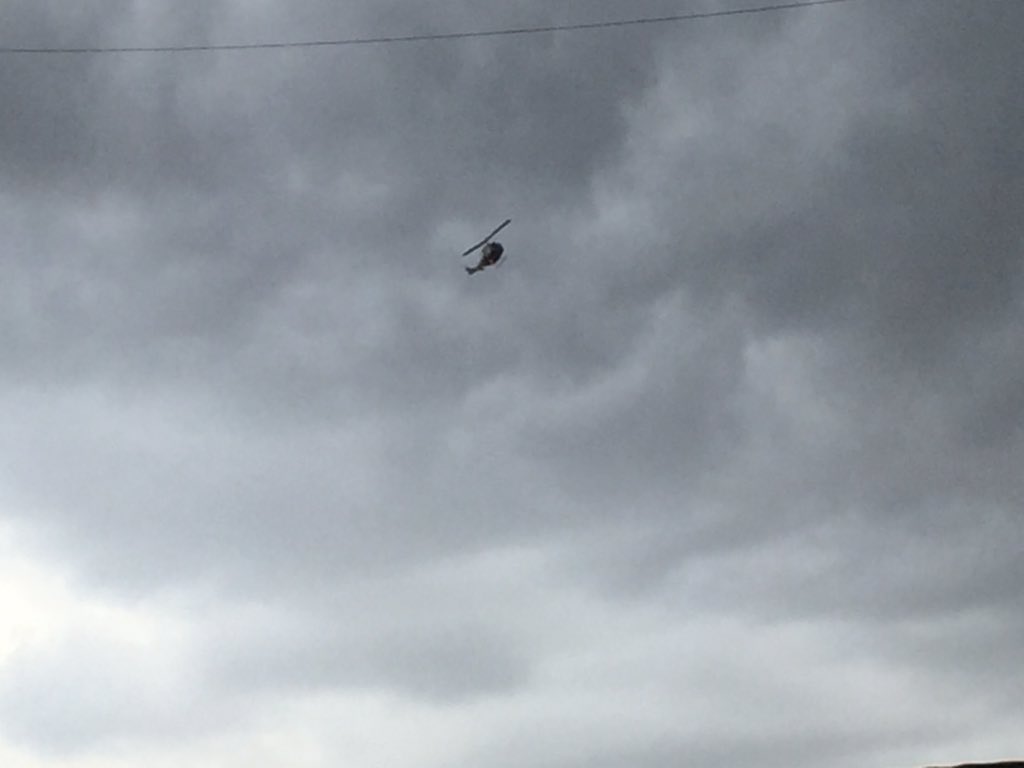 Kenya airforce responds to scene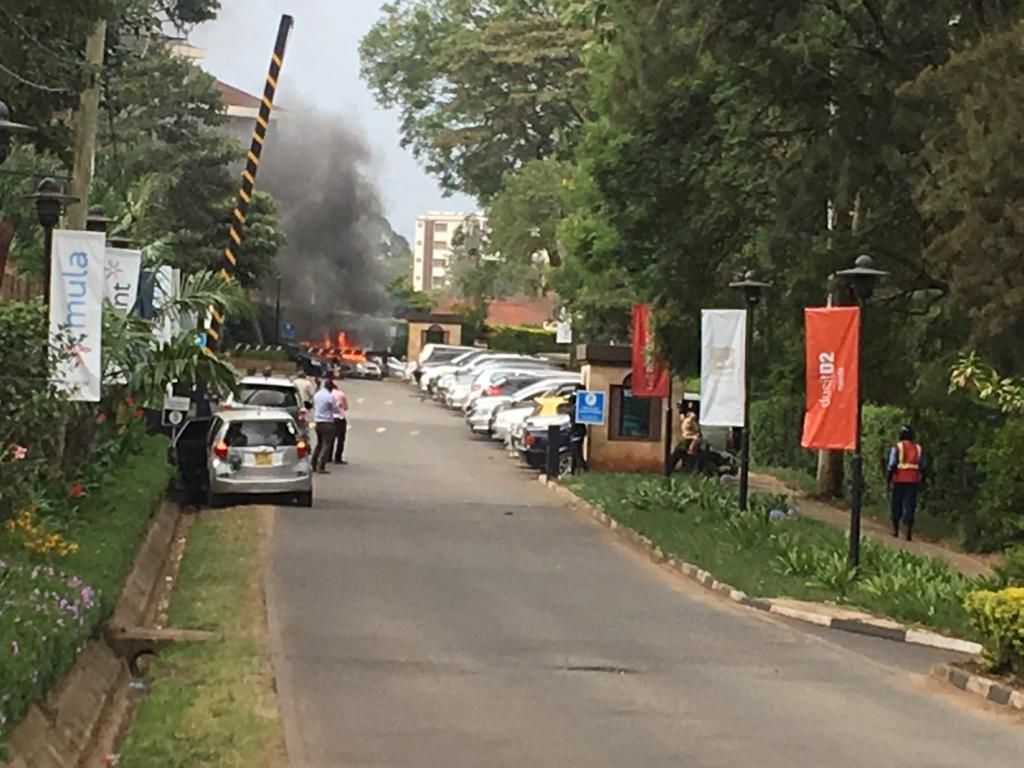 Four cars have been destroyed. Police spokesperson Charles Owino says area has been cordoned off.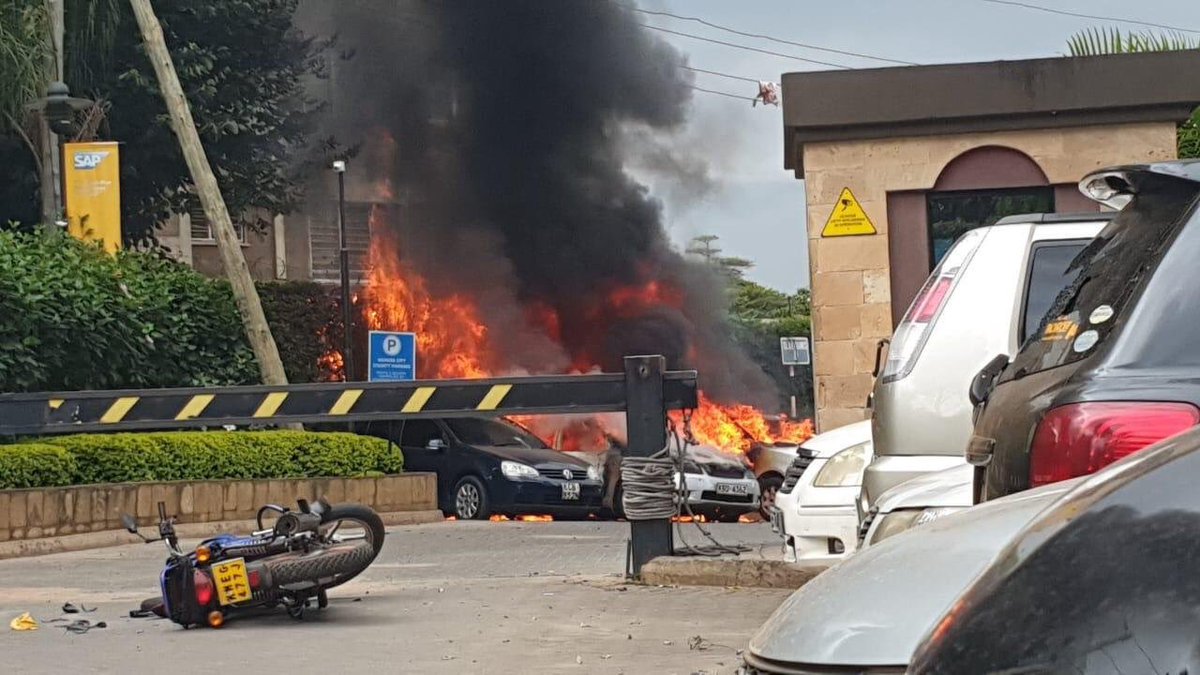 Unconfirmed reports indicate there was an explosion outside one of the buildings before gunshots filled the air at around 3PM, East Africa time.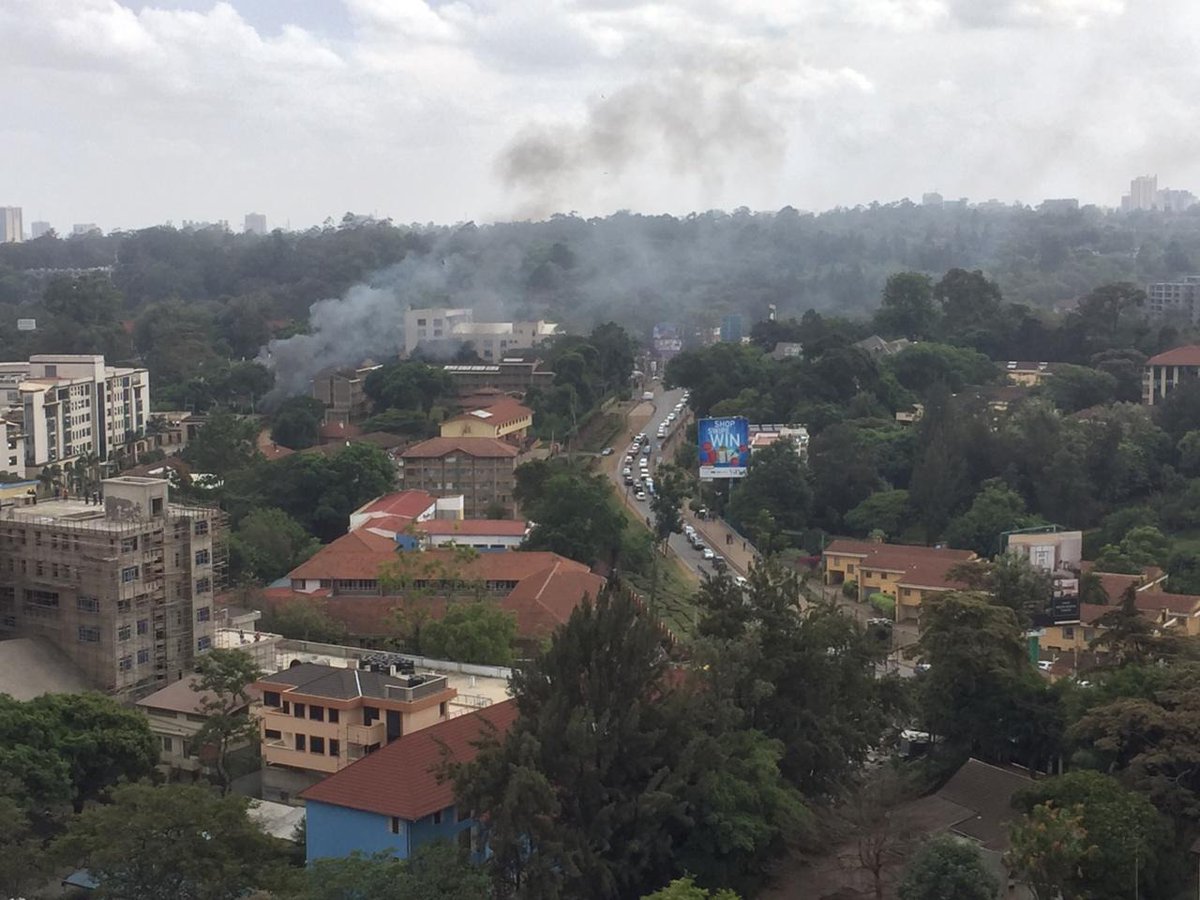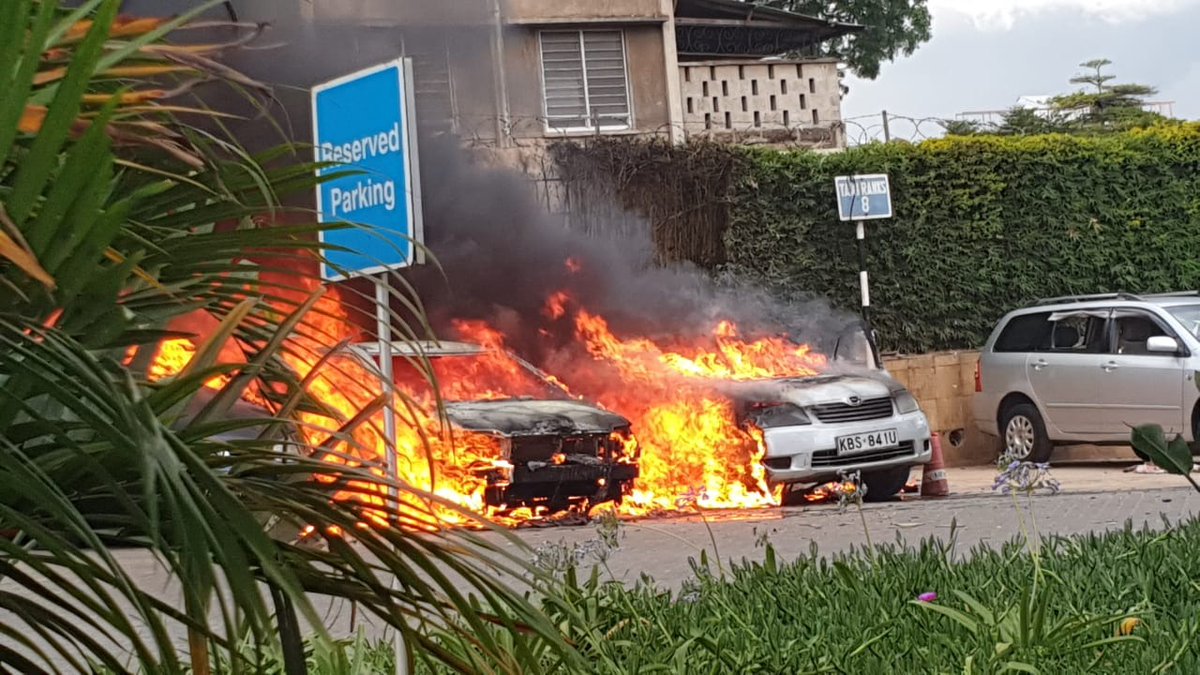 Police rescue civilians from the scene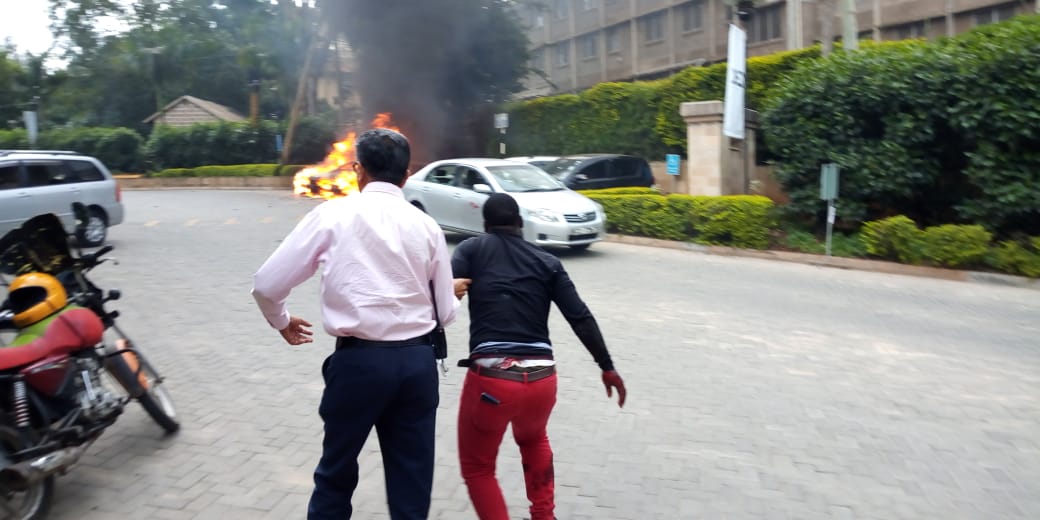 Rescue mission underway as a man sporting a red T-shirt and black pair of trousers is seen being moved away, with a gunshot wound in the back. He is bleeding profusely.
People trapped inside the buildings report of incessant shootings with many taking to social media to say they are holed up in several of the adjacent buildings.
Many others reported of an active shooter in one of the buildings.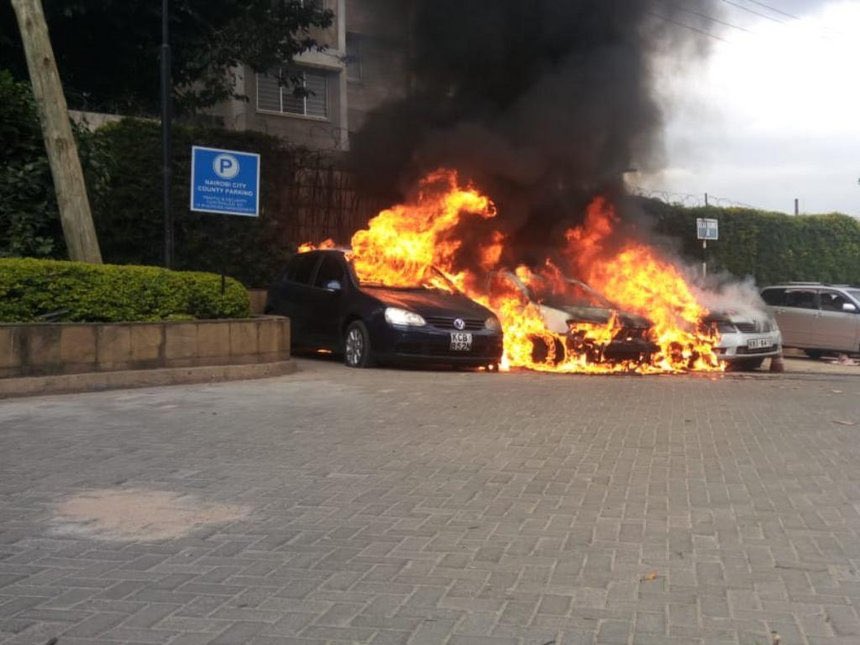 Recce squad security officers advance into the hotel to try and neutralize the attackers.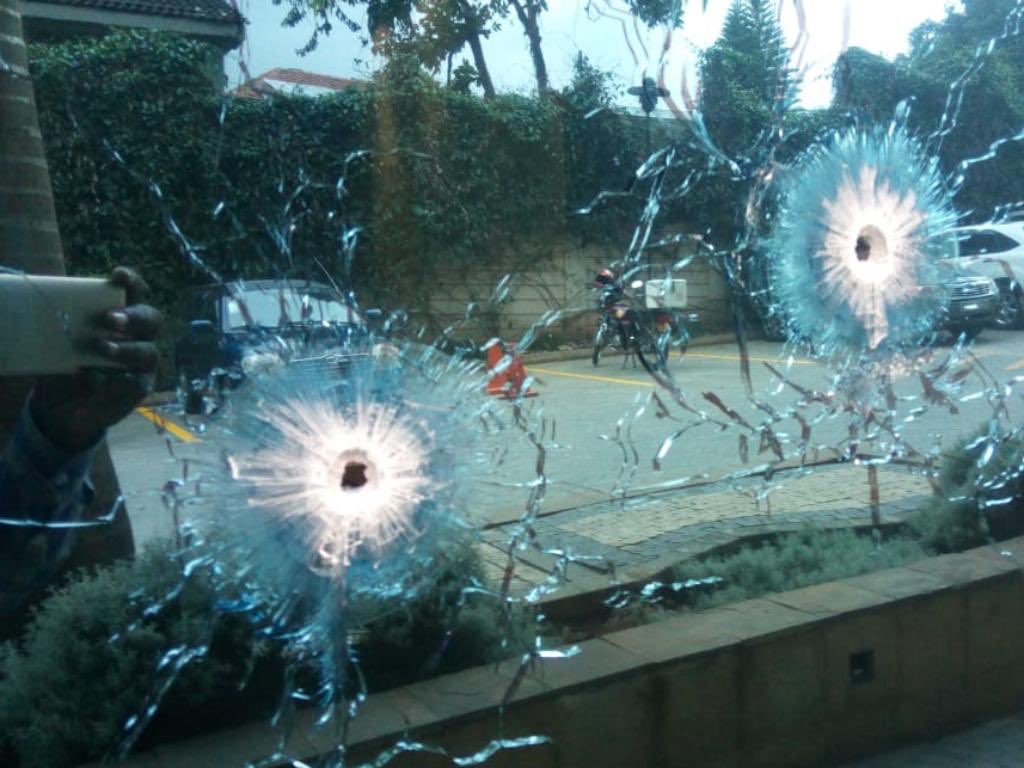 Pray for the victims