Fear has grappled Kenya after an explosion followed by heavy gunfire has been reported at 14 Riverside in Westlands, Nairobi. Reports indicate there was an explosion outside one of the buildings before gunshots filled the air at around 3 PM, East Africa time.
A picture of a car on fire is circulating online and heavy smoke can be seen billowing from the area.
People trapped inside the buildings are reporting incessant shooting with many taking to social media to say they are holed up in several of the adjacent buildings.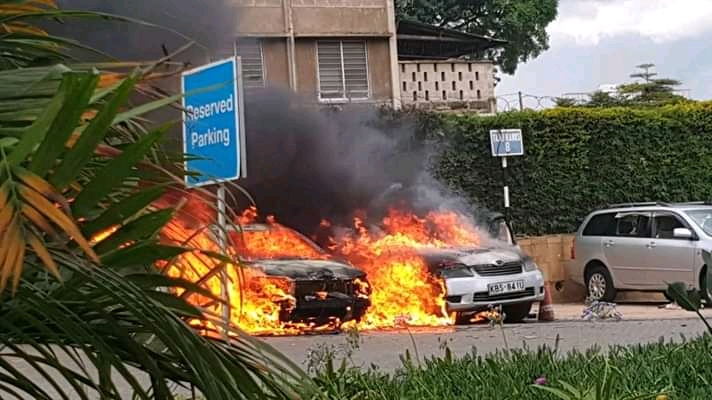 After the incident, Police revealed a team from the General Service Unit has been dispatched.
Three vehicles could be seen burning in the area.
National Police Spokesperson Charles Owino said they have sent to the scene and cordoned off the area.
"We were informed of the shooting incident around Dusit Hotel. We have dispatched officers from the Terror Unit and the DCI to the scene. We should be able to know what is happening there in the next few minutes."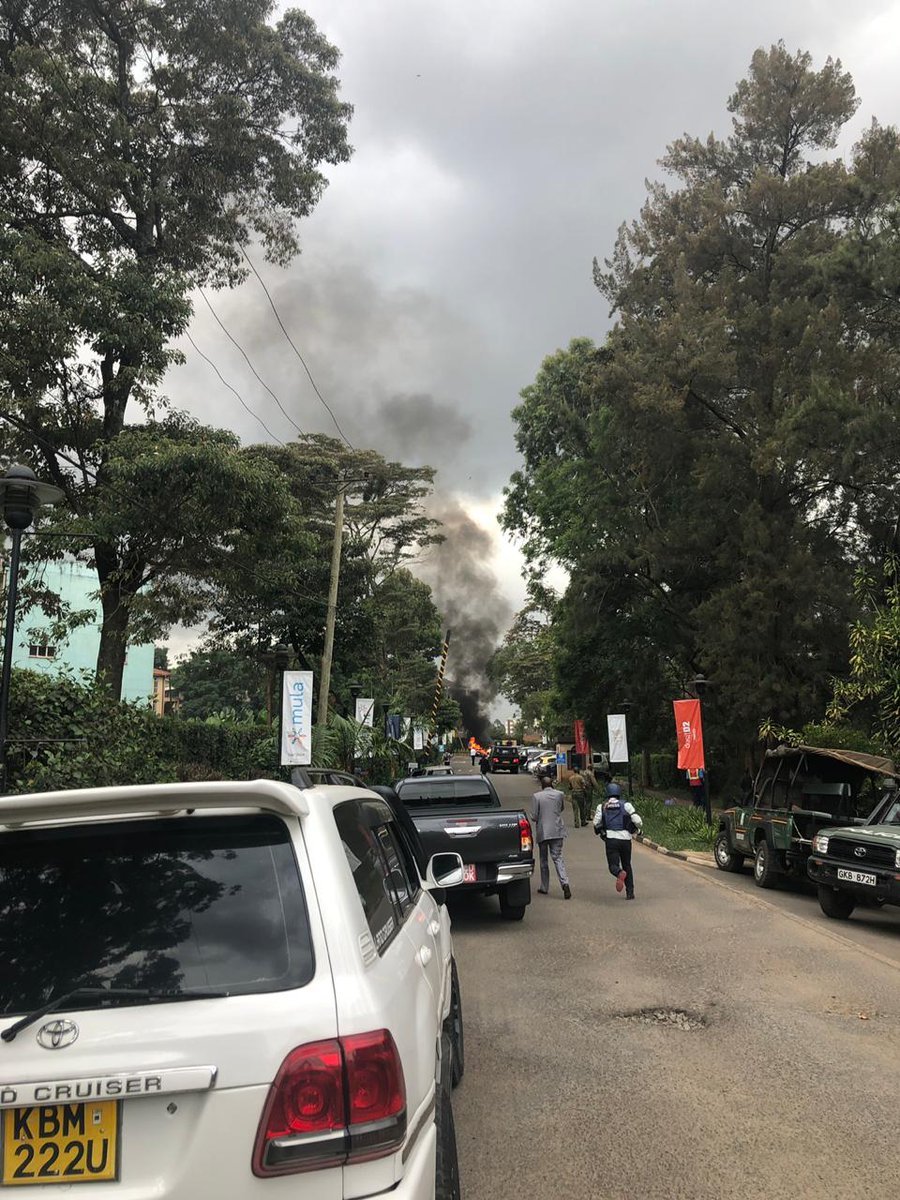 Officers at the scene said the attackers came with a vehicle wearing a bullet proof vest ready to attack.
"Several hostages have been held in Dusit hotel and we are waiting for back up," the officer told reporters.
Students from the University of Nairobi have been evacuated at the Chiromo building as the operation continues.