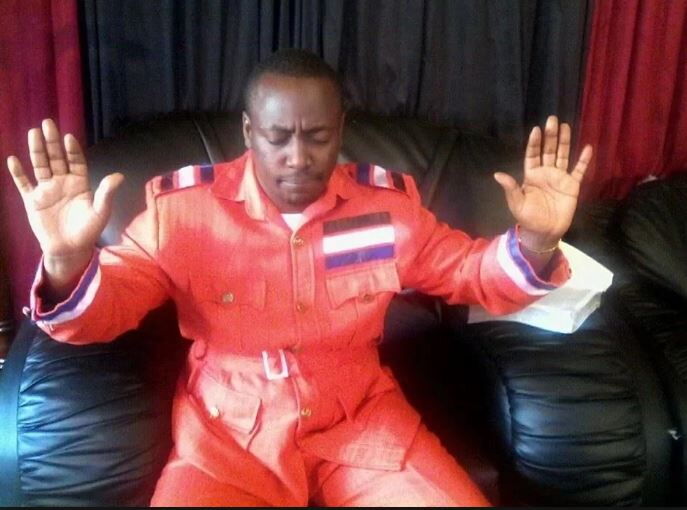 The Self-proclaimed controversial city preacher Victor Kanyari is back.
The religious leader popularly known as Pastor Victor Kanyari has changed his name and identity in new re-brand strategy.
The infamous Salvation Healing Ministry preacher is now being addressed as Bishop Mwangi.
Under the new guise, he is asking congregants for Kshs 500 as seed offering, perhaps as a show of his new elevated status.
Unbelievable. Pastor Kanyari is back and he has paid for his airtime at @RadioJamboKenya. Yesterday he was preaching at 12am midnight. Listen this madness:
"Nataka nikuambie siri ya kufanikiwa, tuma mia tano kwa namba yangu sa hii ili ufanikiwe…Roboko ribakashantereba.." pic.twitter.com/pcr2WLqIdu

— Lord Abraham Mutai (@ItsMutai) December 31, 2018
Pastor Kanyari is back. My friends at @RadioJamboKenya have placed themselves on the harm's way by allocating Kanyari airtime to preach on their radio at 12am in the night. We are fighting scoundrels but Radio Jambo gives a crook airtime to solicit money (Audios coming shortly)

— Lord Abraham Mutai (@ItsMutai) December 31, 2018
However, he did not disclose the reason behind repackaging but some see it as a detachment from his original identity that was soiled.
According to reporters at The Standard, he has been broadcasting half-hour audio clips that are aired on Radio Jambo between 4.45 am and 5.10 am.
Among the problems and ailments he claims to heal on air through prayers include broken marriages, asthma, failing businesses, unemployment, desire for big cars and plots and liberating those who have been bewitched.
Kanyari was in the limelight after being exposed for performing fake miracles using potassium permanganate, which turns purple when dissolved in water.
He preyed on unsuspecting churchgoers to make them believe that he possessed superior powers to help them prosper in life.
Kanyari solicited Kshs 310 from believers and promised that he would perform miracles for them.
The exposé elicited anger from Kenyans who recommended the police to arrest him but the calls did not materialise as nobody filed a complaint.