Kenya is a country that is currently struggling financially with the huge debts carried heavily by taxpayers after the state engaged itself in massive loans for its development.
Amidst the cry, a group of politicians have decided they want their luxurious lifestyle to be added to the weight on the mwananchi who is already tired.
However a rude awakening awaits MPs as they anticipate to pass, overwhelmingly, the Parliamentary Service Bill, 2018 on Thursday before they break for recess.
President Uhuru Kenyatta has said he will not assent to the Bill that will see all the 349 MPs enjoy rent-free housing, a government vehicle, an expanded medical cover among other benefits.
In a tweet on Wednesday, State House said: "President @UKenyatta has said he will not assent to the Parliamentary Service Bill 2018, which proposes more benefits for MPs. The President stated that elected leaders should be more concerned about changing the lives of their constituents, rather than enriching themselves."
"Najua wengi watakasirika kuhusu hii kitu lakini mimi naungana na wananchi (I know many (MPs) will not be happy, but I stand with Kenyans)," Uhuru said during the launch of the 'Rais mashinani' initiative in Kiambu county.
The news is largely expected to draw the ire of legislators who on Tuesday defended their demand for hefty perks.
The MPs blamed the media for the backlash they have received over the intention to award themselves  the benefits.
The lawmakers have accused the media of misleading the public, President Uhuru Kenyatta and ODM leader Raila Odinga, on the worthiness of their resolve.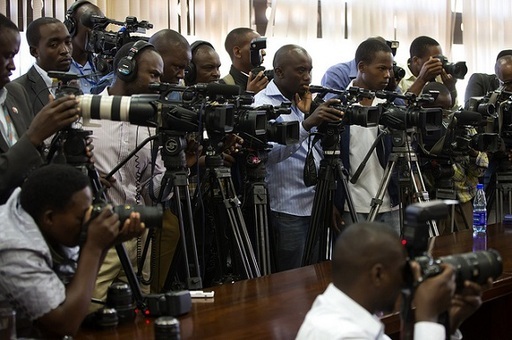 "If the Senate is opposed to the Bill, we should receive those senators who are members of the commission. We don't have any sympathy for anyone who wants to destroy us. I urge all MPs to stand up and defend our position," Kitutu Chache North MP Jimmy Angwenyi said.
"We forgive Uhuru and Raila because they were misguided on this Bill. The Constitution is clear to ensure members are facilitated to effectively serve Kenyans."
If successful, MPs will stop the Salaries and Remuneration Commission from determining and reviewing their salaries.
Uhuru and Raila have recently bashed the MPs for being greedy and unpatriotic in their resolve to increase their perks while their constituents wallowed in poverty.
Uhuru said he was not at war with anyone on the issue, but a discussion on the matter of MPs putting self interest ahead of public interest must be held.
Do believe Uhuru will stop the bill from being passed?