The President of the United States, Donald Trump has always been known for his pettiness and extreme arrogance. Just when we thought it couldn't get any worse, the US President has now unleashed a whole new level of petty that has shocked the entire world when he snobbed the Clintons.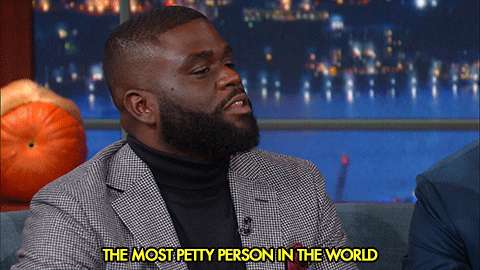 Even at the funeral service of the later former President George H.W Bush, President Trump could not for a few hours try and act civilized as an act of honour to the fallen American hero and his family. It all started when the President walked in accompanied by his wife Melania Trump and walked up to the front where he was to be seated with his predecessors.
In the front pew of the National Cathedral, Bill Clinton had been chatting animatedly with Barack and Michelle Obama while Hillary Clinton had been in conversation with Jimmy Carter. Then came in the Trumps…
That was a very awkward moment: The Trumps meet the Obamas (and the Clintons) at President Bush's funeral pic.twitter.com/agbq7Ql2lb

— Mathieu von Rohr (@mathieuvonrohr) December 5, 2018
First Lady Melania stood and cordially shook hands with the Obamas and Bill Clinton, and a little wave to Hillary, as her husband took off his coat. Trump plopped down into the end seat before shaking hands with Barack Obama, who nodded formally, and Michelle, who forced a smile.
He did not greet Bill Clinton or his wife, Hillary, who was Trump's rival in the 2016 presidential race.
Notice the change in atmosphere? It was all in the body language as the Obamas and Clintons now sat in silence staring ahead and visibly tense.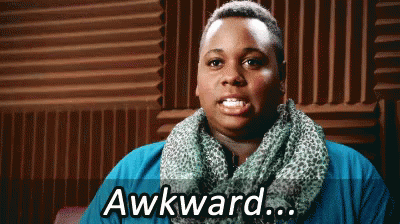 The contrast was brutal a few minutes later when the Obamas greeted George W Bush with warm smiles and Bush handed Michelle a piece of candy, just as he did at Senator John McCain's funeral earlier this year.
Look closely (0:22), George W. Bush just slipped Michelle Obama a mint. A nod to Bush sneaking him a mint at the funeral of John McCain. Per protocol, Michelle is usually seated next to George W., today is a rare exception. #GeorgeHWBushFuneral pic.twitter.com/Z11djVty72

— Beatrice-Elizabeth Peterson (@MissBeaE) December 5, 2018
This was the first time that Trump had come face to face with the Obamas and Clintons since his inauguration in January 2017.
Can you think of any two leaders in Kenya whose bile is similar to that of Trump and Clinton?