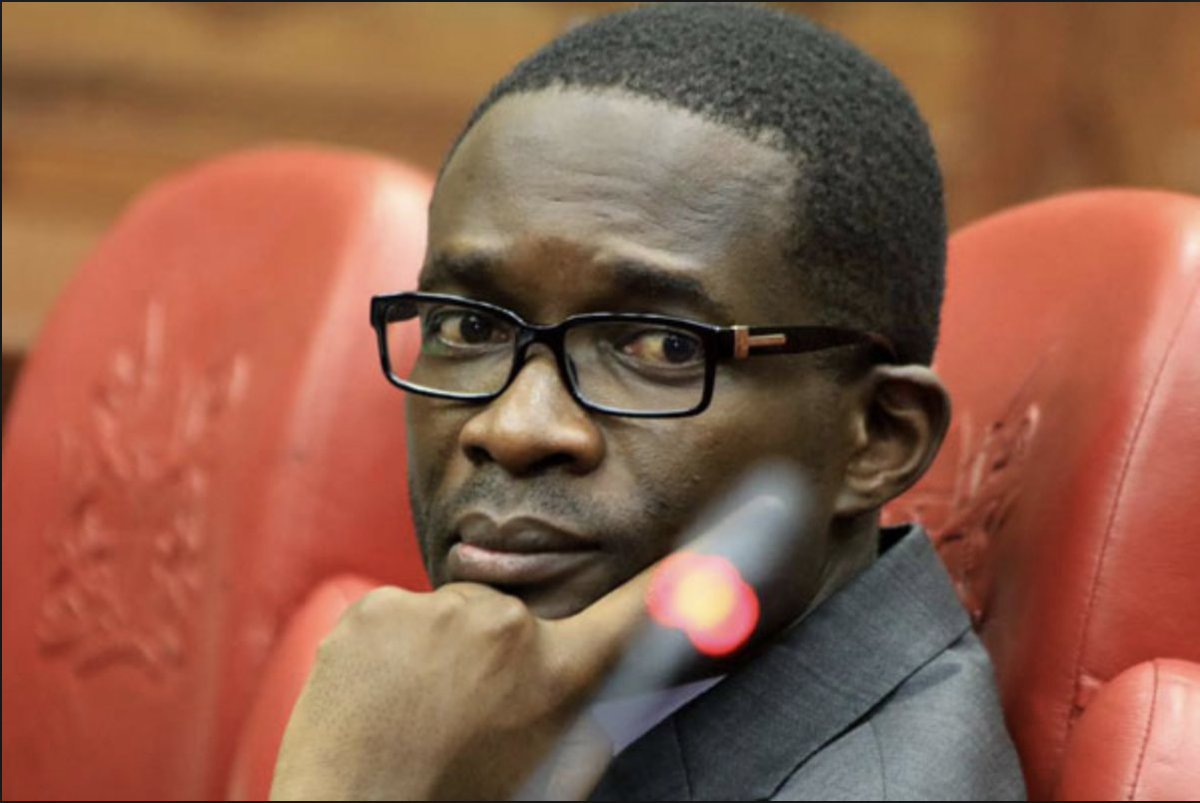 The ghost of procurement continues to haunt Former Independent Electoral and Boundaries Commission (IEBC) CEO Ezra Chiloba, as he appeared before Public accounts parliamentary committee to answer queries raised in the 2016/17 audit report.
Former IEBC CEO Ezra Chiloba is appearing before the National Assembly PAC to respond to queries raised about his conduct during the 2017 elections as the commission's accounting officer. Chiloba says there was a scheme to fix him. @murithi#NTVAtOne #KOTLoyalsFamily pic.twitter.com/OPcqQBpPQd

— #KOTLoyals™ @modotau (@modotau) November 29, 2018
During the 2017 poll counting and results announcement, Chiloba won the hearts of Kenyan ladies as he kept on appearing on television stations. His appearance, presentation and more so his look, kept Kenyan ladies admiring him.
This led to a change in the pronunciation of his name, so that it could sound romantic. The name Chiloba had to be twisted to " Chilobae" and no lady wanted to hear anyone talking badly about their "Chilobae", a phrase they formed from the romantic word "bae".
Meanwhile, have the remainder of the truant @IEBCKenya "slay queens" landed yet, to give solace to Ezra Chiloba in kindred spirit before #PAC ? There's honour among thieves you know! #ElectionsKE #CambridgeAnalyticaExposed. #Resist #ElectoralTheftKe pic.twitter.com/QBEM9PCVgT

— Solomon Ambuku (@solo_ambuku) November 29, 2018

After the 2017 polls, Kenyan Ladies' Chilobae disappeared on the television sets, and ladies really wished that they could see him back again.
However, shortly after the polls, his problems at the electoral commission started.
The embattled Chiloba was suspended from his duties where he was thereafter fired.
After his ouster at the commission, the problems seem to be still haunting him. As much as he made an appearance on TV after a long time, he didn't come a happy man, but to Kenyan ladies, happiness had been regained.
Meanwhile, have the remainder of the truant @IEBCKenya "slay queens" landed yet, to give solace to Ezra Chiloba in kindred spirit before #PAC ? There's honour among thieves you know! #ElectionsKE #CambridgeAnalyticaExposed. #Resist #ElectoralTheftKe pic.twitter.com/QBEM9PCVgT

— Solomon Ambuku (@solo_ambuku) November 29, 2018
No more Chilobae's no nothing.. Now the aftermath hits like grenade booooom!!!!

— Macloud Phillip (@PhillipMacloud) November 29, 2018