Is Chiloba been fixed?
Former Independent Electoral and Boundaries Commission (IEBC) Chief Executive Officer Ezra Chiloba has denied allegations by IEBC's Chair Wafula Chebukati that he single-handedly procured the Kenya Integrated Management Systems (KIEMS) kits.
Appearing before the National Assembly's Public Accounts Committee to answer audit queries on the 2016/17 financial year expenditures, the sacked CEO informed the Opiyo Wandayi led Public Accounts Committee that they discussed the issue in over seven meetings.
Mr Chiloba, who was suspended for the second time five months ago to pave the way for what Mr Chebukati said was the completion of a preliminary internal audit, said the Independent Electoral and Boundaries Commission (IEBC) had a governance problem, which could cripple it if not addressed.
"The IEBC has a governance problem embedded in a weak institutional design. If there is still no clarity in roles between the commissioners and the secretariat, it does not matter who takes over from me as CEO, or who is appointed to serve as the commission chair," Mr Chiloba told the Nation in an exclusive interview.
Ex IEBC CEO Ezra Chiloba is being grilled in parliament by Public Accounts committee over audit queries.

Massive irregularities raised by the Auditor General. This nigga should have been grilled in Kamiti. pic.twitter.com/I7nXbrF0rL

— Cyprian Nyakundi Escobar (@CisNyakundi) November 29, 2018
He added that the issue of (KIEMS) kits procurement was inclusive between the commissioners and the secretariat.
At the same time, Chiloba informed the commission that the change of law of elections and the coming in of a new commission changed the dynamics of the 2017 poll.He said with the new commissioners, it was difficult to draw the line between their role and the role of the secretariat.
Suggesting that the secretariat's work has been hampered by the commissioners, Mr Chiloba, who joined the commission in January 2015 under the Issack Hassan-led team before Mr Chebukati's entry, said the roles of the two sections of the commission need to be speedily redefined.
Unlike Mr Hassan before him, Mr Chebukati is said to have taken a more central role in running the secretariat's affairs, a role that was previously left to the CEO, a scenario which Dr Roseline Akombe, who resigned as commissioner in October 2017, said had created a second centre of power.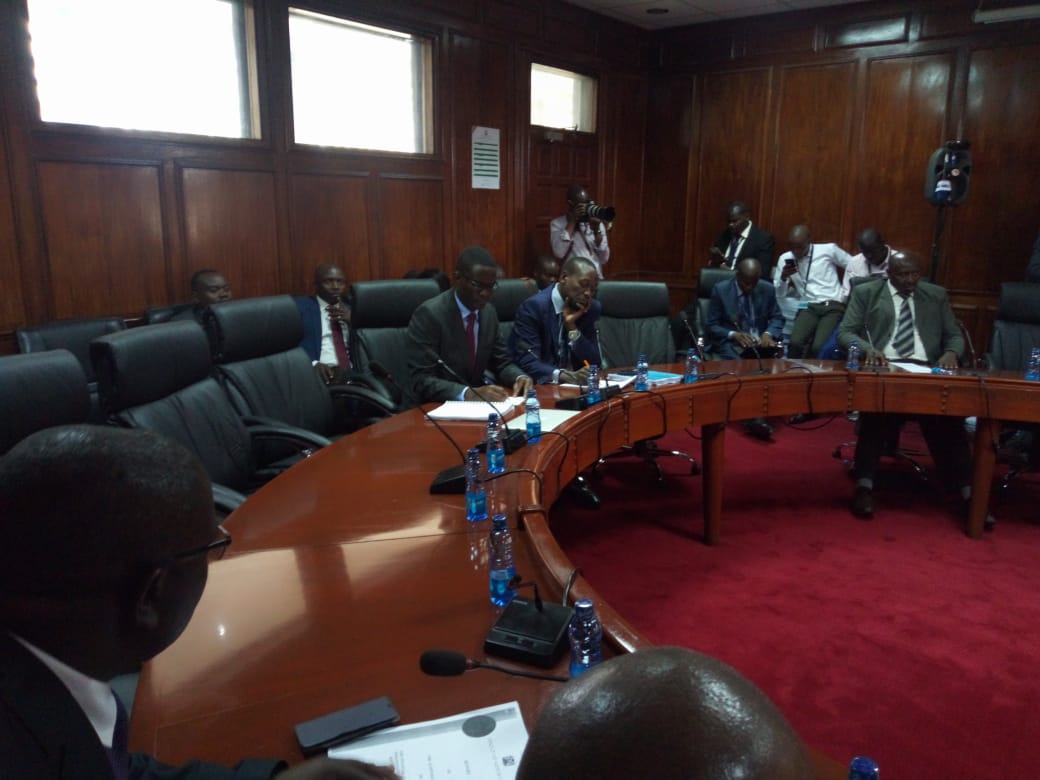 "Ideally, the commissioners should insulate the secretariat from external attacks, allowing the secretariat to carry out its operational role. This strengthens the institution and allows the oversight role of the commissioners to be strategic and impactful; away from the current cannibalism we witness," said Mr Chiloba, who had asked for the questions to be sent to him so he could send back the answers.