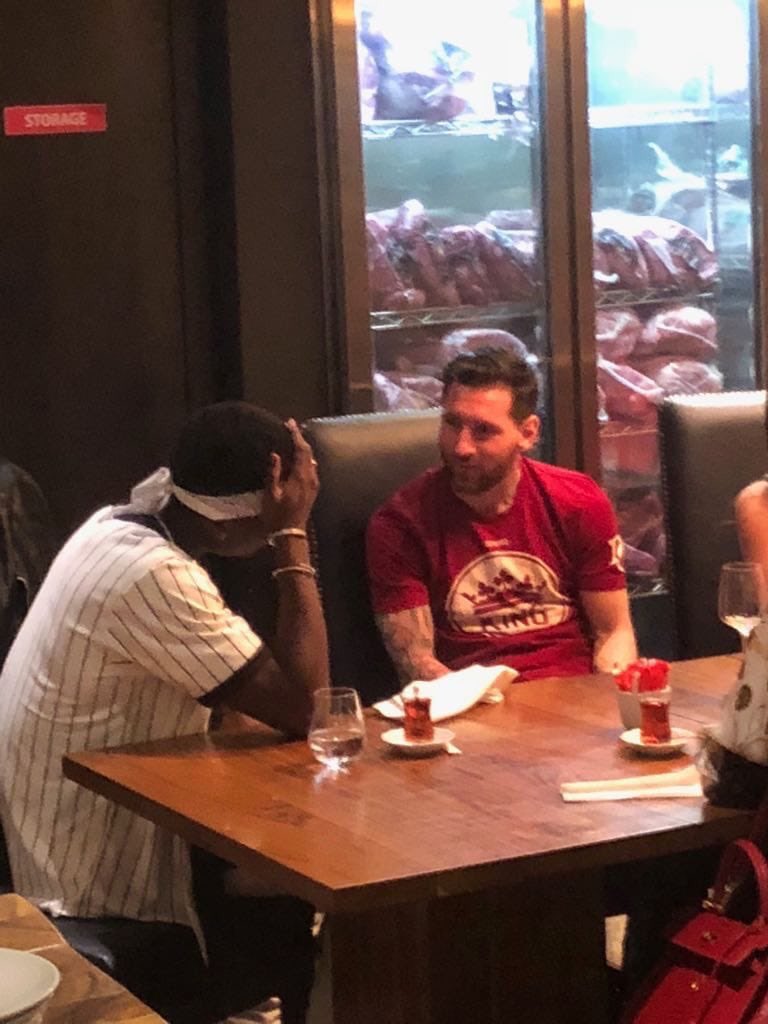 Perharps they were just catching up as  old time friends do. Manchester United star Paul Pogba was spotted chatting with Barcelona star Lionel Messi in Salt Bae's Turkish steak house in Dubai. Pogba was excused from the Europa Nations League game when France played against the Netherlands due to injury as Les Bleus suffered their first defeat in 15 games.
It is understood the 25-year-old Frenchman spoke in Spanish all through the meeting with his Argentine counterpart at the restaurant. And the images and videos of the epic meeting has gone viral across on social media as content of their discussion was also revealed.
Paul Pogba and Lionel Messi in Dubai this evening. Messi to United is on. #AgentP pic.twitter.com/uFhxSbliba

— United Xtra (@utdxtra) November 16, 2018
According to sources, the famous N'Golo Kante chant that came after stopping Messi at the World Cup after France's 4-3 victory in the second round, was talked about.
And it was Pogba who started the chant He stopped Leo Messi, after their World Cup success comeback against Albiceleste during the summer in Russia.
But the response of the five-time Ballon d'Or winner was emphatic as he quickly responded: "That's a lie!".
I wonder what language Messi and Pogba are using ? pic.twitter.com/s6XquJQRbY

— m (@futbolofbarca) November 16, 2018
United fans might be wondering if this may be Pogba's way of saying he might be interested in teaming up with the dribbling wizard at Barcelona.
Pogba has in the past been linked with a move to Barcelona following his spat with United manager Jose Mourinho.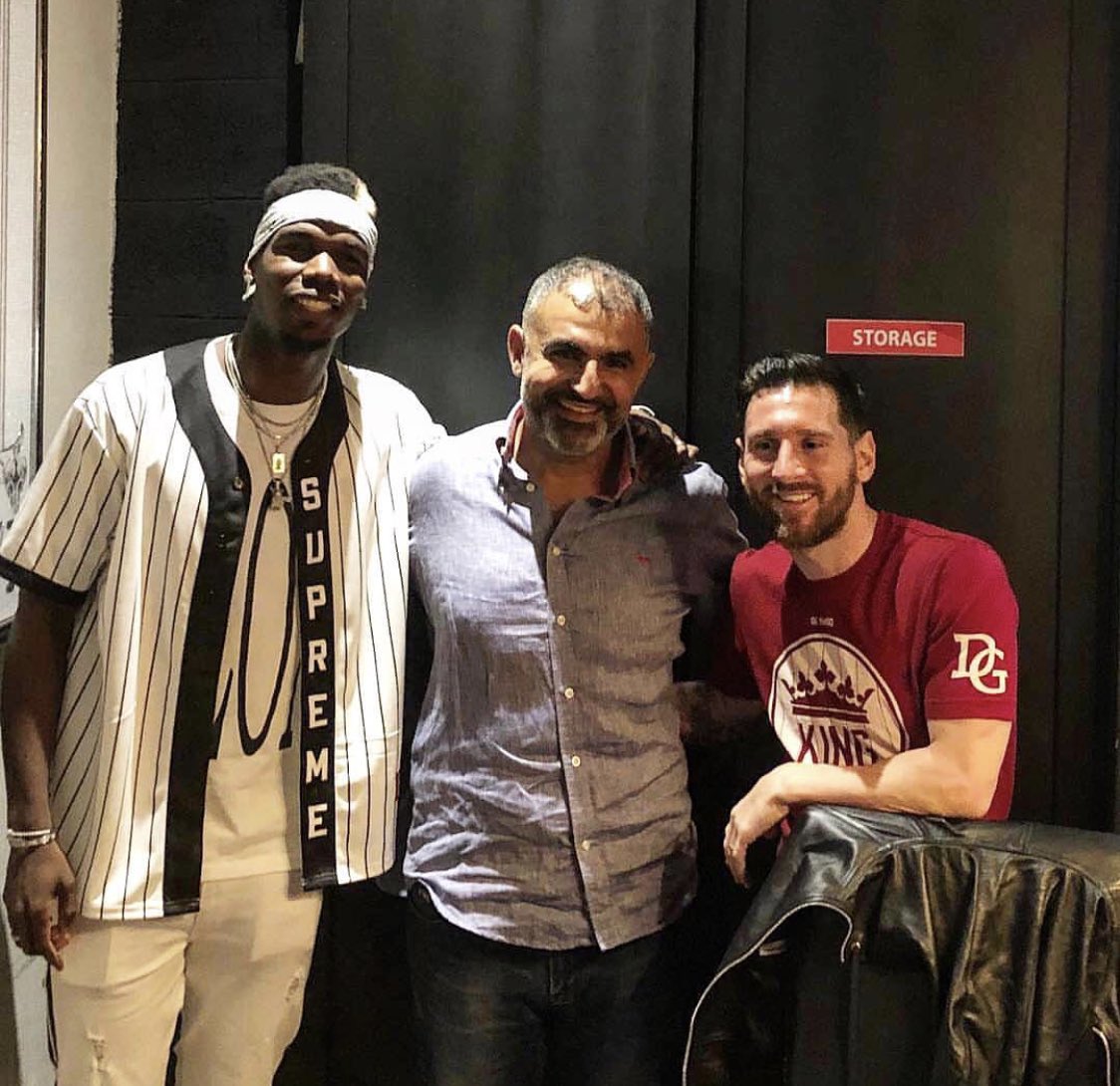 I hope Messi was not trying to convince Pogba to join the Catalans in January.