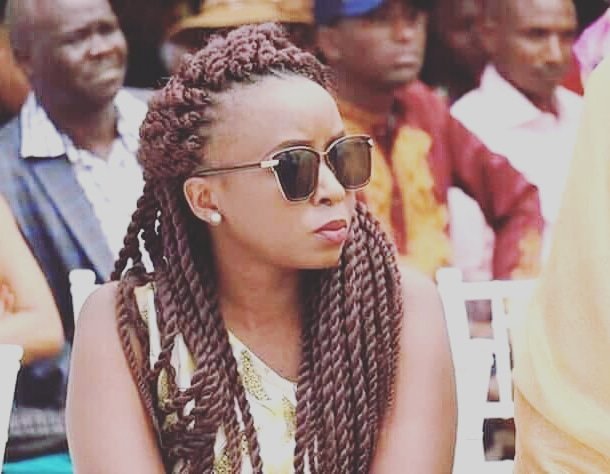 Kenyans on Twitter have asked Denis Itumbi to move fast and propose to Jacque Maribe or he risks fetching firewood at her wedding.
This was after the State House official posted pictures of the Citizen TV journalist attending the wedding of Samburu West Woman Rep Naisula Lesuuda.
Jacque Maribe, looking all good as she attends former collegue Hon. Naisula @Lesuuda's wedding in Samburu pic.twitter.com/vCd8uE5hjB

— Dennis Itumbi, HSC (@OleItumbi) November 17, 2018
Itumbi, even went a step further and updated his facebook profile with Maribe's picture. But Kenyans were quick to ask Itumbi when is there wedding.
Theres boyfriend, then theres boy friend.That little space in between is what is called FRIENDZONE, and thats where Itumbi is…parmanently.
Jacque Maribe#MarieStopesAbortionsBan #KaraExpoDay3 pic.twitter.com/M4BWYgqke8

— Njeri (@NjeriwaKamau3) November 17, 2018
??? holy boy hapo umetuangusha, I thought by now she would be into first trimester but you just here writing poems…. Tutaambia nini watu jameni

— Count Olaf (@Olaf_Ke) November 17, 2018
Huyu hata maombi ya Owour haiwezi saidia…. But seriously Itumbi! A keyboard will never caress you back no matter how much many years you caress it… Get out there teleza kama nyoka pangoni on her ….thank me later??

— Count Olaf (@Olaf_Ke) November 17, 2018
But seriously Mr Itumbi, when will you abandon the keyboard and take one for the team? Akina Kuria are now with her and you are just here busy penning poems?

— Count Olaf (@Olaf_Ke) November 17, 2018