Monica's body was found inside a bathtub on September 21 by her brother who told police they had to break into the house after knocking several times. She was scheduled to fly to Dubai the same evening.
Both her feet and hands tied behind her back, an indication that she was tortured, according to the police.
Her throat had been slit, ear to ear and her mouth was taped shut, which police say are hallmarks of a professional killer.
According to the relatives, Monica had just returned to the country on September 19 from South Sudan where she worked.
"There are several airlines that fly the Nairobi –Juba route. These are Juba Airways, African Express Airways, Kenya Airways and United Nations Planes," said the KAA officer.
Details of the September 19 flights are however being guarded tightly.
"If you ask any KAA staff about Monica Kimani's flight details, definitely you will hit a dead end. All the flights details have been taken," said the officer.
The officer added that investigators should look at the CCTV footage to see how the KAA, immigration and customs officers detained Monica briefly without the knowledge of the police.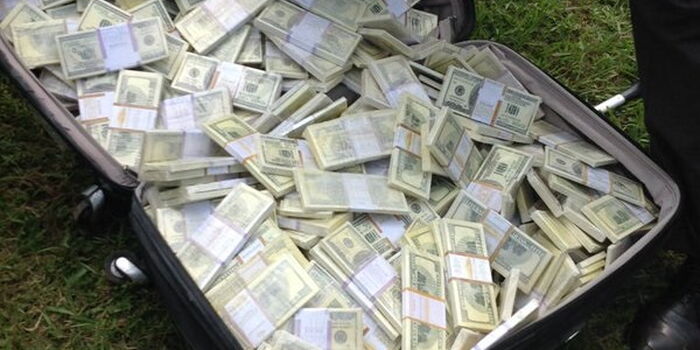 He said if Monica had legally declared the cash she was carrying, she could have been issued with a receipt from the immigration.
"There are no such records here. Information on Monica is scanty," the officer said.
"The KAA officers are the ones mandated to screen baggage. In case of somebody carrying large amounts of cash, he or she is supposed to declare it with the customs department which issues a receipt. Immigration simply checks on the passports and visa," the officer told the Star.
When screening baggage and they notice banned substances or illegal goods, KAA officers re supposed to alert airport police.
The officer said that in the case of Monica, JKIA security has discovered that she had cash but the KAA officer who screened her did not inform the police.
"The fellow informed the customs guys and the immigration fellows. There may have been collusion and Monica may have parted with some cash. She is also said to have called somebody who ordered the KAA officer to let her go," the officer told the Star.
Talk is rife at JKIA about Monica carrying lots of cash in a bag but there are no answers to the unending questions about how she passed without a trace.
"We have a machine to screen people and another for goods. Those machines are accurate. The money must have been seen. CCTV cameras should be reviewed and the KAA officer who allowed her to pass arrested and prosecuted," said one police officer.
On Monday, Joseph 'Jowie' Irungu and Citizen TV reporter Jacque Maribe were charged with the murder.
They denied the charged and were remanded in jail awaiting hearing of their application for bail today.