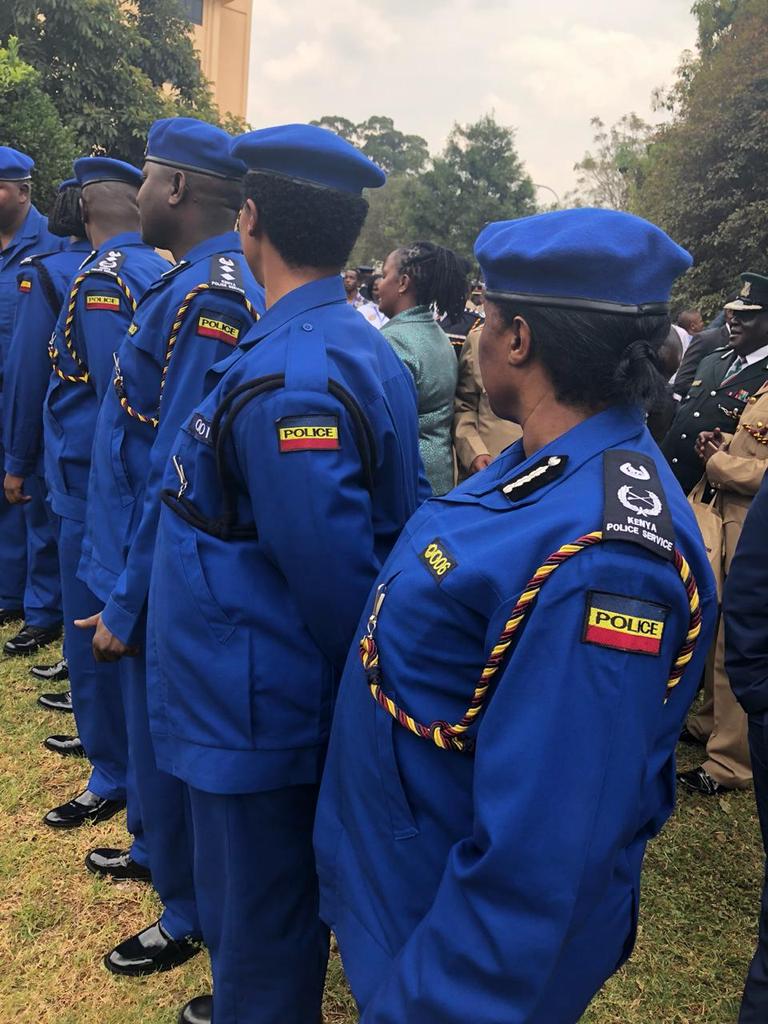 It seems the new police uniforms are not beautiful. That is according to a section of Kenyans on Twitter who have said that, the government should have done a better job.
This is what Kenyans are saying.
The new Kenya Police uniform is actually very ugly. Ama ni mimi tu?

— Oliver Mathenge (@OliverMathenge) September 13, 2018
The new police uniform is just not looking good. Not appealing at all. Kenya Police had a good uniform they should have used. AP uniform should have been used for special operations.

— Robert ALAI, HSC (@RobertAlai) September 13, 2018
We are now like some West African State….. pic.twitter.com/1vLiz7Ttgl

— Kipchumba Antonio. (@chumbacowboy) September 13, 2018
They copy pasted the Ethiopian uniform

— Sherehe (@yiegon) September 13, 2018
Its looks weird pic.twitter.com/6CGxsUgKnp

— Imani Immah (@ImaniImmah) September 13, 2018
Whoever chose this colour let him or her not see heavens gate

— musa moses (@rim_thisman) September 13, 2018
Another group, have also noticed that the new uniforms have too many pockets which will enable our politicians collect more bribes.
It has a bigger pockets.. anyway even if they re given helcopters to enhance security. They wll still collect bribes from birds

— musa moses (@rim_thisman) September 13, 2018
The new uniform coats has twin pockets on each side to enhance turbo charged intake of 50 shillings notes for double performance on enlargement of the torso area.

— kirimi dan (@kirimi_dan) September 13, 2018
But do our police really need to have good uniforms? After all, security is not a beauty contest, is it?
Why do the police need an appealing uniform? Are they modeling? Are they going on a date? My fren you don't have to criticize everything. That shows the lacunas of knowledge in you.???

— Dr ? ? ? ?® (@Fred_daktari) September 13, 2018