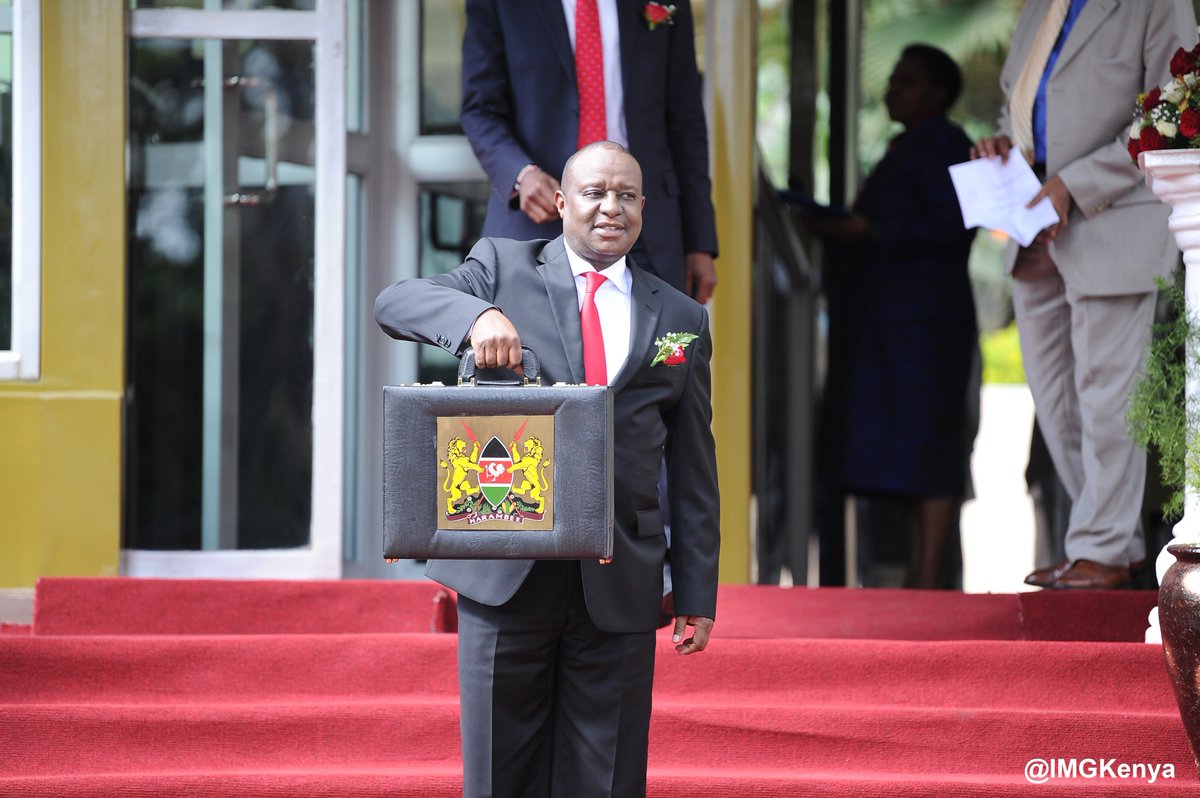 Treasury CS Henry Rotich has insisted that the 16 percent fuel tax will be implemented on September 1 as it is law. This means that effective midnight, fuel prices will go up.
According to the CS, the move to suspend implementation of the fuel tax by two years is null and void. Matatu operators had earlier indicated that they would increase fares by 20percent starting September 1.
On Wednesday, lawmakers overwhelmingly voted for the third time in six years, to suspend the levy that was supposed to take effect from Saturday.
The IMF-imposed tax will see the cost of a litre of petrol surge to a record Sh131.93 beginning Saturday.
Suspending the taxt would have left the government Sh71 billion short of its revenue estimate, which could have forced Treasury  to either trim his spending estimates or take up more debt.
The National Treasury  introduced the VAT in the bill as part of raising revenue to finance the Sh3.074 trillion budget.
Treasury CS Rotich insists 16% VAT on fuel will be implemented as it is law; says MPs move to suspend implementation by two years null & void.
?????#CSROTICHRESIGN #OutOfTouchCSRotich @JacquelineMweu @Michael29166022 @jaymzn @MahanRajesh @mt_kenya@AnneMar95661225

— Jackie #FreeBobiWine (@Jackie_Arkle) August 31, 2018
Industry and consumer lobby groups had warned that the tax would set off steep price increases and stall overall economic growth.
National Assembly Minority Whip Junet Mohammed moved the proposal to defer implementation of the contentious VAT until September 2020, with plans to further defer the tax until 2022 in an amendment set for debate today.
In voting against the tax, the MPs said introduction of VAT on petroleum products will "touch off a button" for a rally in the cost of commodities and transportation, hitting ordinary Kenyans hard.
We wish to thank @JunetMohamed for moving the motion to have the implementation of the 16% value added tax (VAT) on petroleum products suspended by 2 years. It was to take effect on Sept 1 & would have pushed the cost of a litre of petrol to over Sh130. ODM cares abt wananchi.

— The ODM Party (@TheODMparty) August 30, 2018
"This House has been accused of not being sensitive to the needs of the people. It is time we side with them and I plead that we postpone this tax to 2020," said Mr Mohammed while moving the amendment.
Homa Bay Woman Representative Gladys Wanga said the heavy burden Kenyans are facing currently cannot allow MPs to impose additional taxes that stand to hurt poor families most.
"The most critical thing is that IMF is forcing us into this matter. We cannot rob the poor to fund our budget. Even as we postpone this tax for a further two years, this House must decide to either do away (with it) or not," Minority Leader John Mbadi said.