Good morning,
Azimio Coalition, under the stewardship of ODM leader Raila Odinga, is today set to kick off a fresh wave of anti-government protests with a major rally at Nairobi's historic Kamukunji grounds
The opposition is said to be planning to have a three-pronged approach to the issues at hand – court action against the bill, street demonstrations, and countrywide town hall meetings to educate supporters.
Raila, who had traveled to Poland to join global leaders at a conference organized by Opposition politicians, jetted back over the weekend to lead the protests amid high expectations from Kenyans dissatisfied with the recently passed Finance Bill 2023 which is expected to worsen the high cost of living.
According to insiders, the resumption of protests was also necessitated by the collapse of the 14-member bipartisan talks that were supposed to address, among other things, the high cost of living.
Reacting to the opposition's demos during an interview with France 24 in Paris on Friday, said he has no problem with the protests.
Ruto said he has only requested that the Opposition led by Raila should not engage in the destruction of property.
Do you think the new fresh wave of protests will be peaceful as compared to the previous ones?
Here are the stories making headlines on Opera News this morning:
Azimio Supporters Taunt Police Ahead of Maandamano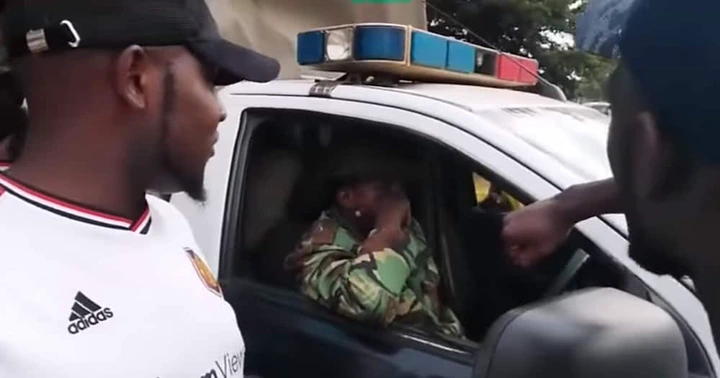 Azimio La Umoja One Kenya coalition party leader Raila Odinga is set to give his followers direction following the passing of the controversial Finance Bill 2023.
In an earlier address, the party's leadership said they would exhaust every opportunity to stop the Bill from being assented into law before resorting to going back to the streets.
Ruto's Camp Last-Minute Plea to Raila Ahead of Kamukunji Rally
With Azimio la Umoja one Kenya Coalition expected to hold their first public rally since calling off mass action demonstrations, Ruto's camp has allegedly relayed a bold plea to Mr Odinga as per reports.
As relayed by Tuesday's Standard publication, Ruto's camp via the bipartisan team co-chair George Muragara has urged Azimio to resume bipartisan talks and shelve planned demonstrations.
Millions Ruto's Govt Will Spend On Uhuru, Raila, Kalonzo
Taxpayers will have to dig deeper into their pockets in order for them to make the Lives of former state offices who are now retired comfortable.
Kenyans will spend 645.09 million on the leaders who served in various capacities before they left office.