Good morning,
At last, the race to finding a consensus is gathering pace after the main BBI proponents seem to have softened their stance on amending the report which has divided opinion across the country.
President Uhuru Kenyatta and his brother Raila Odinga, who had announced that the window for amendments was closed despite many voices demanding changes, have finally yielded to the growing calls by the disgruntled groups and opened up for the BBI revision.
However, with almost every political leader in Kenya known for always having their self-interests at heart during major decision-making scenarios, it will be interesting to see what the final draft of the report will look like if the consensus does works.
It is very possible that we may have an entirely new document if the proposals by the opposing camp led by Deputy President William Ruto will be taken into consideration and adopted.
A thorn in the flesh for most Kenyans has to be the increased representation both in the Senate and National Assembly which not only leads to duplication of roles by underworked leaders but also increased wage bill from the huge perks these leaders take home.
So this morning we are asking, given a chance, which proposals would you want removed or added to the current BBI report? And do you think BBI is the cure to a myriad of problems facing the country?
Here are the stories making headlines on Opera News today:
Why Sonko is So Publicly Furious With Uhuru
Once upon a time, Nairobi Governor Mike Sonko swore he would "take a bullet" for President Uhuru Kenyatta.
Presumably, today he wouldn't.
Today Sonko, no stranger to online brawling, is spewing especially nasty vitriol at the President. He even has likened Nairobi's new boss Mohammed Badi to former Iraqi dictator Saddam Hussein.
Haji: Kenyans Stole KSh224 Billion in Three Years
Taxpayers have lost Sh224.5 billion since the Jubilee administration took office for a second term in 2017 to mid this year, a report by the public prosecutor shows.
The money was lost through corrupt deals involving various projects and procurement activities.
The office of the Director of Public Prosecutions has successfully prosecuted cases worth Sh3.9 billion — paltry 1.7 per cent of the money lost by June.
Raila Discusses BBI, Coronavirus Vaccine With Chinese Envoy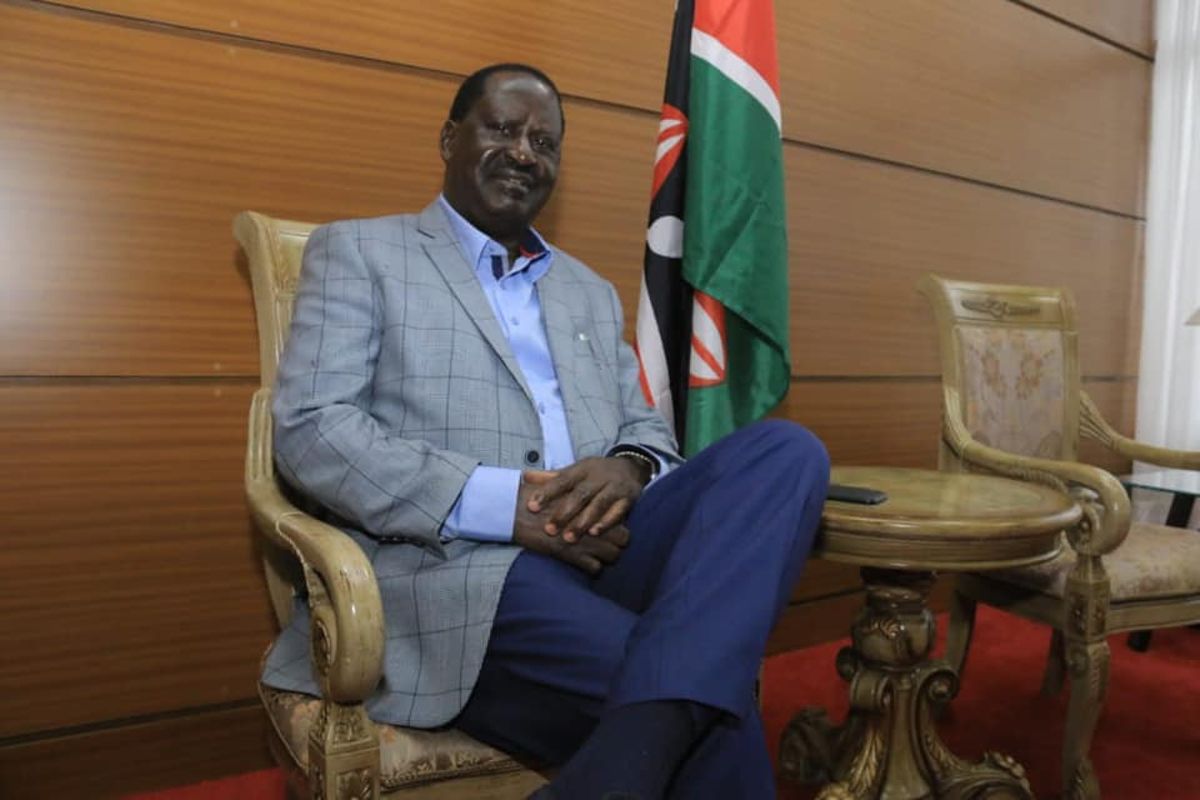 Raila Odinga held discussions with China's ambassador to Kenya Zhou Pingjian at his Capitol Hill offices on Tuesday.
The former Prime Minister engaged the Chinese Envoy in discussions over local and global issues, including the BBI report, COVID-19 vaccine, climate change as well as the U.S. elections and its impact on the world.
President Uhuru Kenyatta yesterday launched the new commuter trains which are expected to serve Nairobians in a bid to ease traffic congestion into the city. Will you finally ditch the matatus for these trains if your residence is along the railway route?