Good morning,
For weeks now, we have been treated to a circus at the senate by our honorable senators who have failed to find a middle-ground on how money should be shared among the 47 counties.
But at the center of all these shenanigans is one man, Speaker Ken Lusaka.
The former Bungoma governor has been extensively faulted for his management of Senate sittings and faced the wrath of senators who have been pulling in opposite directions.
For instance, during a chaotic session last week, Lusaka unsuccessfully attempted to call the House to order, forcing him to abruptly adjourn the session that dragged on late into the evening.
Lusaka has also been often accused of bias during the often acrimonious debates with critics alleging that he is pushing a pre-determined agenda hence the reason he has been flouting the House standing orders when he finds himself in 'unfamiliar territory'.
There is no doubt the man is on trial and if he wants to go down as one of the most celebrated speakers in the country, he has to choose between standing up for what is right or serving at the mercy of the executive.
This begs the question: Can Speaker Lusaka, beyond all expectations, steer the senate through this crisis that has brought the whole country to a standstill?
Here are the stories making headlines on Opera News today:
Raila, Ruto Unite Against State 'Warlords'
ODM leader Raila Odinga and Deputy President William Ruto were on Tuesday united in condemning the Monday arrest of senators ahead of the debate on the revenue sharing formula.
Raila, who has been President Uhuru Kenyatta's foremost political buddy, Tuesday warned state agents against actions that would claw back the hard-won democratic space in the country.
Migori Man Reportedly Tries To Bury His Son Alive Claiming He is Not His Biological Child
Police officers in Awendo, Migori County are investigating a bizarre incident where a man allegedly tried to bury his son alive on Saturday.
According to various media sources, the suspect, 30-year-old Kennedy Otieno, claimed that the 2-year-old boy was not his biological child.
Kenyan Journalist to be Released After 50 Days in Jail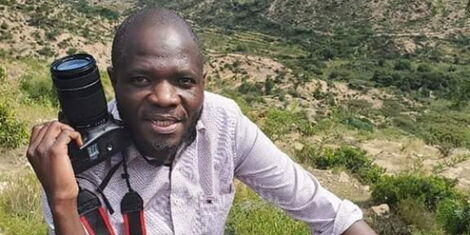 Ethiopia's Attorney General on Tuesday, August 18 ordered the release of Kenyan journalist Yassin Juma who has spent the past fifty days in police custody.
In Ethiopia to cover protests that followed the assassination of Ethiopian artist and activist Hachalu Hundessa, Juma was arrested at the house of a media mogul in the country and charged with inciting violence. He was arraigned alongside several others.
On Tuesday, Deputy President William Ruto and his political nemesis ODM chief Raila Odinga condemned the arrest of three senators ahead of Monday's vote on counties' revenue allocation formula. The two leaders asserted that the use of police to bully leaders was 'very wrong' and hailed the formation of a consensus committee as "great wisdom". Do you think these remarks are an indirect attack on President Uhuru Kenyatta who has been accused previously of using police to intimidate opponents?