Good morning,
Our Members of Parliament once again showed us how swiftly they can propose and pass bills directly benefitting themselves and struggle to even debate on more crucial matters affecting the rest of Kenyans.
On Wednesday, the MPs approved lavish lifestyles along with a monthly pension of KSh100,000 for life for their predecessors who served between 1984 and 2001 when they approved changes to the pension law.
The payout, which was increased from the current KSh 33,000, will be backdated to July 2010, offering the former MPs millions of shillings in arrears.
While defending his Bill on the floor of the House, Minority Leader John Mbadi said the payments won't cost Kenyans much especially despite taxpayers expected to cough millions of shillings to maintain the ex-MPs in retirement to the tune of KSh 144 million every year.
This is on top of a very controversial proposal to amend the Parliamentary Pension's Act to ensure the legislators get full medical cover if they are voted out of office.
If the changes proposed by Mwatate MP Andrew Mwadime sail through, lawmakers and their spouses will retain a KSh10 million medical scheme for the inpatient cover per family, KSh300,000 for outpatient cover, KSh150,000 for maternity and KSh75,000 for dental care after being voted out.
This is the same week senators, for the seventh time, failed to debate and pass a more crucial bill to Kenyans on the county revenue allocation formula that has brought the country to a standstill.
Here are the stories making headlines on Opera News today:
Veteran Politician Unmasks Dirty Little Secret Behind BBI and Revenue Allocation
Former Mandera Central Member of Parliament Hon Abdikadir Mohamed has revealed the dirty little concerning the building Bridges Initiative BBI and the county revenue allocation.
His message comes after a section of politicians supporting the BBI drive claimed there was a need for a BBI referendum as it will address the county revenue sharing formula menace which was recently witnessed.
Kazi Mtaani Pay: PS Hinga Slams Citizen TV Over "Unethical Journalism"
Housing and Urban Development Principal Secretary Charles Hinga has dismissed reports by a local media house that youths recruited for the Kazi Mtaani programme in Uasin Gichu County were paid only Sh90 instead of the stipulated Sh450.
In a live report Wednesday morning, the media house claimed the youths demonstrated over nonpayment of their dues and alleged theft of the initiative's funds.
CS Magoha Prepares Parents for New Schools Reopening Dates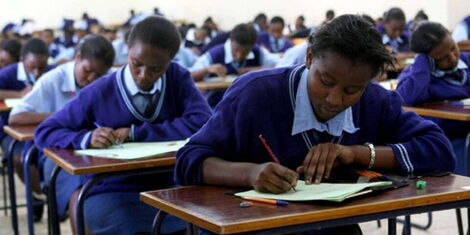 Education CS George Magoha asked parents and stakeholders to brace themselves for changes in the dates for schools reopening, as he detailed that he was unsure whether students would resume studies in January 2021.
Magoha spoke with the National Assembly Education Committee in a virtual meeting on Thursday, August 6.
Uncertainty still remains on how much longer schools will remain closed with speculation rife that the suggested January reopening target would be pushed to a later date. When do you think is the ideal time to reopen learning institutions?