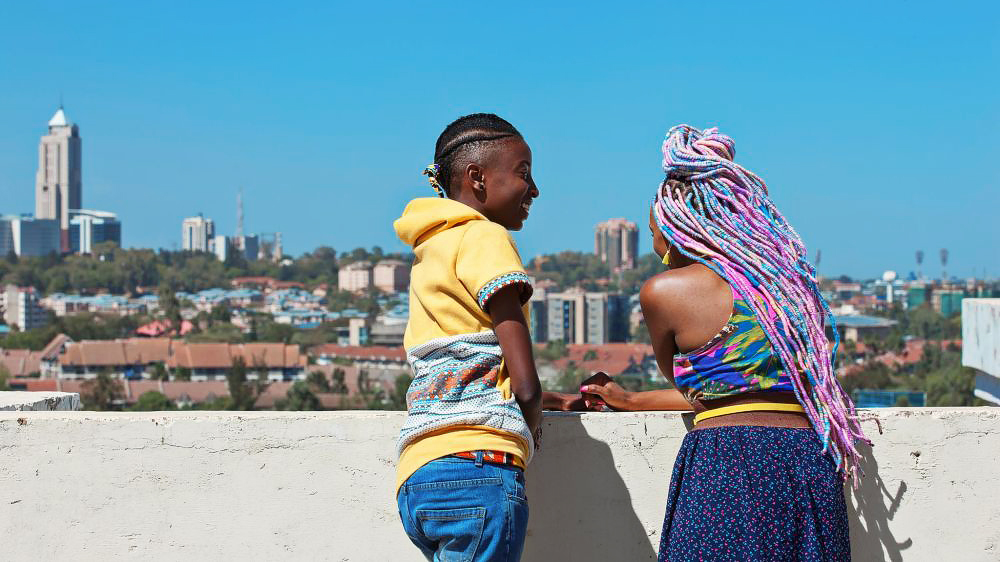 The Rafiki movie that was banned by the Kenya Film Classification Board in 2018 still remains restricted from Kenyan cinemas.
A press release was issued today and KFCB won the case after the producer, Wanuri Kahiu lost the petition.
Judge J.A Makau ruled that the ban does not in any way violate Artistic Freedom of Expression but instead protect the society from moral decay. According to his judgment, it was stated that the petitioner failed to prove how the existence of certain sections of the law violated the right of expression.
The homosexual movie was banned because it was reported to promote lesbianism and gay content which is against the Kenyan law.
This was the first Kenyan movie to be selected for the Cannes Film Festival in the event's 70-plus-year history.
During the hearing, Wanuri tried her level best to fight for her movie and believed that she exercised Article 22 of the 2010 constitution.
"In accordance with article 22 (1) of our 2010 constitution, "Every person has the right to institute court proceedings claiming that a right or fundamental freedom in the Bill of Rights has been denied, violated or infringed."
We proudly exercised this right. For over 50 years retrogressive laws have suppressed bold artistic expression, criminalized art and artists and even seen Kenya lose some of her greatest minds and talent.
Outdated laws, such as in this case, the Film and Stage Plays Act (Cap 222), have been used to curtail the making, exhibition and licencing of films and plays in Kenya. These laws not only impede the rights of creatives to exercise their right to freedom of expression, which includes freedom of artistic creativity, they are also inconsistent with the values that we seek to espouse as a nation through our constitution. We will continue to fight against laws that have no place in our democratic Kenyan society," she said.
Despite the ban, the movie has been screened over 150 film festivals worldwide and has won more than 20 awards, including six audience choice awards.