A day after President Uhuru Kenyatta announced the country had set aside Saturday 21st as the national Prayer day for the dreaded coronavirus pandemic, US-based lawyer Makau Mutua has found himself on the receiving end after dismissing the president's remarks.
Through his Tweeter account on Tuesday evening, the outspoken lawyer dismissed the prayers saying it was just a waste of time and that the country should turn to science instead.
While arguing that the call for a National Prayer Day as one way of combating the disease was unwarranted, the vocal lawyer warned the disease could wipe out human beings from the earth if is not combated early enough.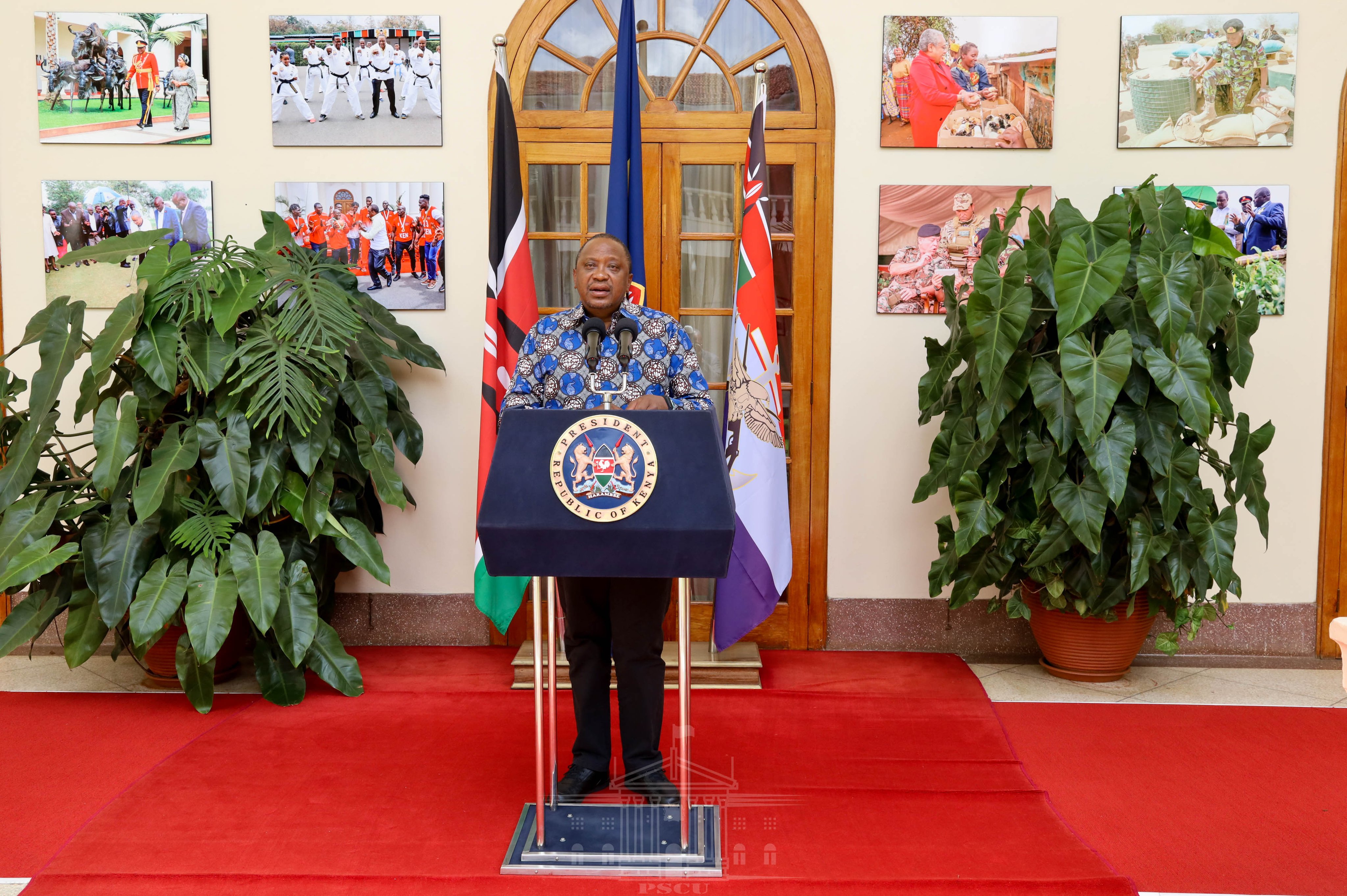 He argued that prayers were just superstitions and a naive way of combating a deadly pandemic that is threatening to wipe out the existence of humanity.
"PRAYERS won't help Kenya combat the coronavirus PANDEMIC. Let's stop this SUPERSTITION and return to SCIENCE. This PRIMORDIALISM and NAÏVETÉ could WIPE us off the face of the map," stated Makau Mutua.
His remarks, however, didn't go well with the netizens who took to their social media to condemn the lawyer.
Many told off the professor while reminding him that only God had the ability to deliver the world from the escalating pandemic.
"Don't downplay God, He is able to do exceedingly above what you or nyone could think or imagine. He should be the first and only stop. This is one pandemic thats gonna prove the phrase 'Were it not God.." retweeted one user.
2 Chronicles 7:14

If my people, which are called by my name, shall humble themselves, and pray, and seek my face, and turn from their wicked ways; then will I hear from heaven, and will forgive their sin, and will heal their land.

— Hillary Freedom Civility (@HillaryFreedom) March 17, 2020
Science is humanity and humanity has failed terribly, GOD is ABOVE ALL

— Gideon Kitheka Jnr. 🇰🇪 (@Gideon_Kitheka) March 17, 2020
Grace Kiama Wish you well in your stay in US. Prayer is and have bn our tool all through. We've won many battles on knees. You saw our able President kneel during inauguration so this is our fashion and being prayerful doesn't mean we don't apply science. Prayers +science leads to victory. KENYA NI YA MUNGU. UHURU IS RIGHT.
THATS why they say keep off kamba land,you are the main reason we might miss the kingdom of God.

— KIKUYU BLOGGER (@lukakinuthia) March 17, 2020
However, others conquered with the lawyer, arguing prayers were not important at the moment and that the president should instead concentrate on physical ways to protect the further spread of the virus.
I keep saying that, prayers dont heal ignorance, u kick out ignorance with knowledge, understanding and the application of wisdom in what you know and understand… Simple and square.. Maombi maombi will not heal athing?!!

— Steve Lagoh (@wuodRuth01) March 17, 2020
Jerkeivs Mulinge I don't see the cause of criticizing mutua's opinion because the constitution guarantees every citizen a right to express themselves as well as their opinions..in short I mean u won't be a reckless human and expect God to protect you from the consequences of your recklessness ..try that you'll find out that mbagathi has a bigger space to lock u up than u ever thought … meanwhile pray in your mask and sanitizers in hand
Nothing but the truth. Every time Uhuru Kenyatta & Ruto face challenges they turn religious & immediately after, become vessels of vitriol & govt lethargy govt. Such lethargy & disorganisation isn't a spiritual problem.
Crises are confronted with meticulous plans, not prayers.

— Tony Gitonga (@TonyMurega) March 17, 2020
Kenya instead of setting more operational hospitals to deal with Covid 19.We are organising paid prayer day thinking prayers will kill virus.If churches and mosques are closeing their doors What does this mean??

— Timothy Mwetu (@TimothyMwetu1) March 17, 2020
This is what kids are doing in Taiwan. In Kenya we want to pray but still allow planes from other countries to come into our country. SICK pic.twitter.com/V0166Ff3i2

— Kairu David ™ (@KairuDavids) March 18, 2020