EMB artist Weezdom has shocked many after claiming that popular homeboyz radio DJ G Money is gay. Weezdom jumped into the ongoing beef between his boss Bahati and G Money who exchanged words on social media after the DJ publicly revealed that he did not know who Bahati was.
Giving his comment on Bahati's recent tweet, Weezdom seconded the claims that G Money is gay saying that he once dated gospel artist Stephen Kasolo.
"hapo umesema ukweli…huyu Gmoney ni ex-boyfriend was Stephen Kasolo" reads his tweet
Hapo umesema ukweli.. Huyu @GMONEYizME ni ex boyfriend wa @StephenKasoloKE 😫😫😫😫

— Weezdom (@weezdommusic) February 27, 2020
Bahati had in his post revealed that the last time he heard about G Money, there were claims that he had slept with his fellow man. The response by Weezdom has sparked mixed reactions from Kenyans as some trolled him for joining a battle that is not his.
The artist also fired back at social media users who mocked his career and suggested that he should focus on it instead of engaging in social media wars.
Weezdom asked his fans not to feel sorry for him and bragged that he currently has enough money to change the lives of his miserable fans.
"Bling tu moja ya shingo inaeza fanya mamako nyanyako nad babako waache kuuza shamba wanataka kuuza watulize umbwededede nikulishe" he wrote
Bro usinihurumie juu niko poa. Bling tu moja kwa shingo yangu inaeza fanya Mamako, Nyanyako na babako Waache kuuza shamba wanataka kuuza watulize umbwededede nikulishe

— Weezdom (@weezdommusic) February 28, 2020
He also added that he is the last person that people can bully on social media revealing that he was hardened by life in cell.
The remark by Weezdom seemingly appears to be an extension of his beef with Kasolo over Peter Blessing's woes at EMB records.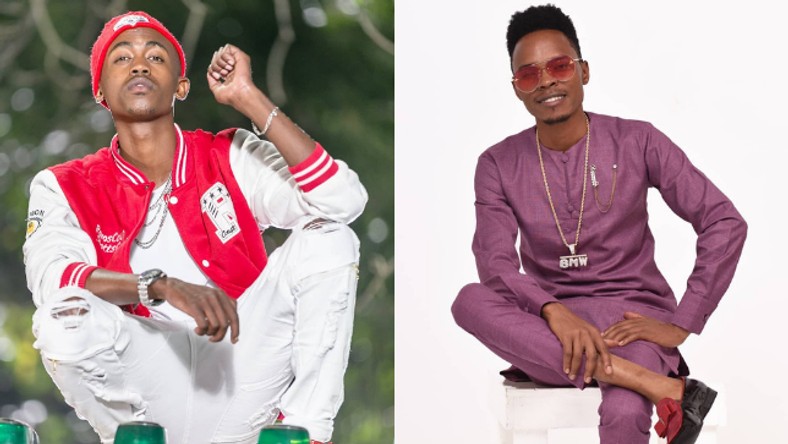 Weezdom's Beef With Stephen Kasolo
The two gospel artists engaged in a nasty exchange of words after Kasolo criticized Bahati for allegedly mistreating Peter Blessing.
Following Kasolo's concerns, Weezdom claimed that (Kasolo and others) were misleading Peter Blessing just because they are not in good terms with Bahati. Kasolo hit back asking Weezdom to grow up instead of depending on Bahati.
"Wewe utagrow lini ujisimamie kama Mr Seed? Utategemea wanaume wenzako hadi lini? Toka kwa Bahati ujisimamie kama mimi nikutambue…" he stated