Larry Madowo has been sharing most of his experiences in New York since he relocated. He shocked Kenyans on twitter after sharing a photo of a Samsung 32 inch Tv which he referred to as trash.
"Trash outside my apartment. This New York will show me things," he said. However, the tweet which was meant to be for fun was not received well by Kenyans on twitter who relating to the harsh economy could not imagine that such a screen would be thrown away as trash.
Dont lose our culture bro.. Do the necessary and have it inside asap.. Our ancestors will haunt you if dont.

— Hon. William Chepkut (@Chepkut_William) February 23, 2020
New York hakunanga machokora, cheza chini usituabishe pal 😂😂

— Mbembe Cia Doree 🍿 (@GTrulyke) February 23, 2020
Don't dissapoint our ancestors, we'll disown you

— vintage leah'le 🇶🇦/🇰🇪 (@Laylajontes) February 23, 2020
Huku tunaitishwa Retweets tupewe kama hiyo😪

— KIMARU (@Kimaru_kim) February 23, 2020
RIVERROAD LOADING…….

— K.E.H.V (@KevinOchiieng) February 23, 2020
Just unleash the Kenyan in you en collect it… Bro 😂😂😂

— Munir kirunda…. ⛑️ (@KirundaMunir) February 23, 2020
Leta nikuwe nawekea watoto wa class one movie ya yesu, Odi Wa Murang'a wanaharibu watoto

— Lion Of Mara 🇰🇪 (@Lion_Of_Mara) February 23, 2020
Heri mtu akuwe chokosh New York kuliko kukua employed apa Kenya 🤔

— Ong'ondo (@ongondo_) February 23, 2020
As much as most Kenyans were making fun, some confessed to having benefited from commodities collected long the streets;
Silas Mwirigi US is just a wonderful place to be. I picked my first car in the dumpsite too… I only replaced the headlights
Owily Madoro Kuna viatu naona hapo ndani ya polythene, Larry ebu check ni number ngapi?

Olchore Lekulei And the Luo blood instinct in you tells you that is rubbish? Be a real Kenyan, forge a sale receipt kwa River road ya Wazungu and bring it to Luthuli. Kuna fundi na ready market Omera yawa!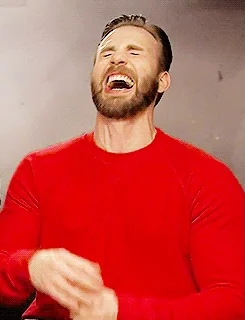 Alex Rottich Some of us started life with the trash thrown out. We called it DUMPSTER DIVING, I picked my first sofa, 2 bar stools, fridge and Tv from the roadside.
Cynthia Naphtals Naphtals Pick it and keep it for me ,when you come home call me I will come for it thank you
Mjor Generali Gilbert Orodi Just pick them up bro, in fact you should be waking up early every morning to check the dustbins in your plot and other adjacent plots just in case u find something valuable you bring home…

Alfred Mutembei Nimezoea. I always compare the seats I find on the roadside with the ones I have in my house. Most of the time the ones on the roadside are newer but where is the time?😂😂