It must be interesting to date a footballer and among other good reasons, footballers earn a lot of money, are fit and get to travel the world.
Just like how we all get curious about celebrity lifestyle and their relationships, footballers have the same impact on us.  There is something about them that makes us want to know who they are dating and maybe how wealthy they are.
Like other celebrities, some prefer keeping their relationship life private and the most we know is about their rumored lovers.
Kenyan footballer Victor Wanyama is among the celebs who has over the years kept his dating life lowkey. Even so, there are a number of ladies believed to have dated him.
Serah Teshna
Victor Wanyama has made the headlines once again after rumours that he is dating former K24 news anchor Serah Teshna.
In one of the exposes by popular vlogger Edgar Obare, an anonymous source revealed that there is a high possibility that Wanyama and Teshna are an item.
According to the source, Teshna dropped all her Kenyan sugar daddies for Wanyama who currently finances her lifestyle.
In some of the photos on social media, the two posed for photos with the same background of a staircase; which could be proof that they have been spending time together. Even so, both of them have neither confirmed nor denied the dating claims.
Diana Marua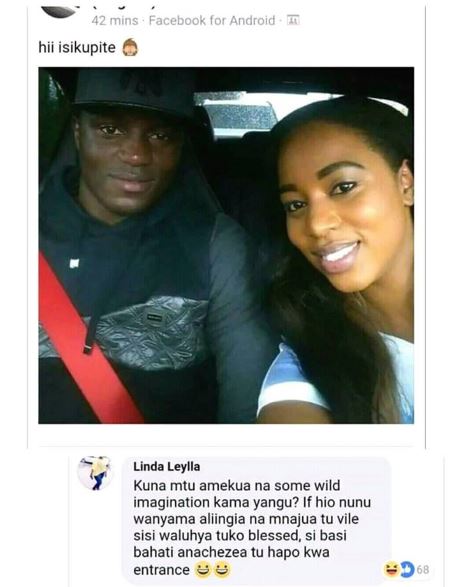 Bahati's wife Diana Marua once dated Victor Wanyama and this was confirmed by the gospel artist during one of their vlog.
Speaking in the vlog, Bahati revealed that one of Diana's exes was the biggest player at AFCON then and he scored 3 goals.
Diana was reluctant to discuss this in detail but only mentioned that she will let it pass.
Victoria Kimani
Past rumors seemed to tell a tale of romance between the Kenyan footballer and songstress Victoria Kimani. The two were however quick to rubbish these claims.
Tracy Macharia
The gorgeous Tracy Macharia was rumored to be dating Wanyama after photos of them were all over the internet.
Some of the comments from fans included affirmed their relationship had been on for over a year and others even urged them to get married.
These claims later died down after Tracy started hanging out with Willy paul; something that convinced fans that she has broken up with the footballer.