Just hours after President Uhuru Kenyatta hinted at allowing vocal city lawyer Miguna Miguna back into the country, Miguna has taken to his social media sites to air his opinion.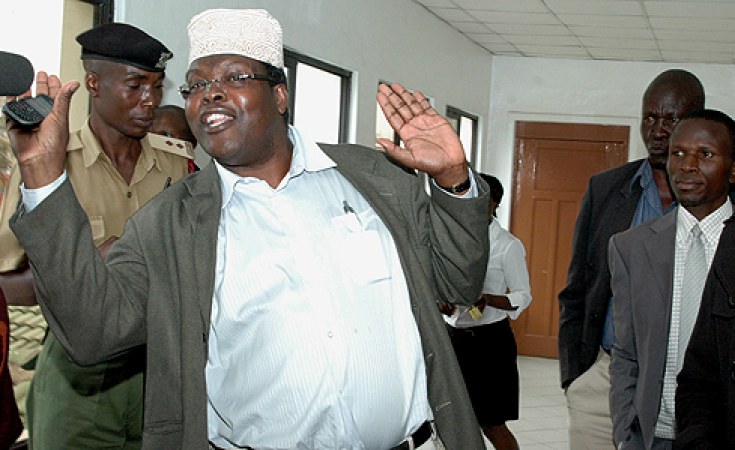 Through his twitter account, Miguna hit back at Kenyatta's government saying it was not possible for the state to set conditions for his return when it had violated his rights during his deportation in 2018.
Miguna wondered why the government had insisted on him producing valid travel documents upon his arrival when it had illegally thrown him out of the country ad snatched his Kenyan passport.
"You drugged and illegally forced me out of Kenya on March 29, 2018 with no papers except an illegally-booked air ticket. I'll use LEGALLY-ISSUED air tickets. on Jan 7, 2020. RETURN my VALID Kenyan Passport as ORDERED by the Courts," posted Miguna on Twitter.
He accused the government of acting innocent and setting conditions when they had actually raided his home in 2018 and seized his documents before deporting him.
"When you illegally broke into my house using explosives, abducted, tortured then LOCKED me out of my own home and country, my "papers" inside my house and those you illegally seized are still mine. COMPLY with Court Orders. Return/Issue my passport. Stop DISOBEYING court orders," added Miguna.
The seemingly irritated Miguna claimed that rights and freedoms of Kenyans were enshrined and entrenched in the 2010 constitution and were set to be enjoyed and exercised freely without state interference.
"No one can dictate to Kenyans HOW those rights and freedoms can be exercised. We will do so LAWFULLY" he stated.
On Monday, government spokesperson Cyrus Oguna warned Miguna to carry his valid travel documents ahead of his arrival into the country on January 7.
"Miguna's travel documents must be right and valid for him to be allowed back into the country. All his papers should be valid as per the travel regulations. We are governed by the rule of law."  stated Col. Cyrus Odhiambo Oguna.
His sentiments were echoed by President Uhuru Kenyatta who hinted that Miguna was free to come back into the country when he wishes so.
"I am aware that there are those who want to come back to Kenya to continue making noises, let them do that" stated Uhuru during the burial of veteran politician Charles Rubia in Muranga on Monday.