Football Kenya Federation (FKF), and by extension its president Nick Mwendwa, are in serious trouble over millions of shillings given to them by the government in support of footballing activities.
Recently, the federation boss attacked the government, PS Ambassador Kirimi Kaberia to be precise, over monies meant to fund women national team Harambee Starlets.
"The President told me to my face that we now have a (Sports) Fund that will take care of all national teams. But the PS has refused to fund these teams. I don't know what his problem is with football," Mwendwa said.
"He never attends Harambee Stars matches because he has always promised (to fund) these teams but never actualizes this," he added.
His reaction elicited a fierce response from the government with calls for a complete audited report of how Kshs244m was spent by the federation. The money was meant to be used in Harambee Stars' preparations for the 2019 Africa Cup of Nations (AFCON) tournament.
"Whenever I hear about our national teams disbanding their camps I wonder how can certain federation allow that.
"There are so many sports facilities which could have been used by the girls and if it's a matter of allowance the federation should cater for that – not the Government.
"In Kasarani there is a nice new hotel where the ladies could have camped and the claims sorted later, so to me I wonder how things are done.
"The only thing this federation thinks about is about camping far from Nairobi in big hotels and forgetting that as a ministry we also have other federations who are looking upon us," Kaberia responded.
"Those saying I don't pick calls nor return emails are wrong and their mission is just to blackmail me and the ministry at large. They should not doubt our patriotism at all," he added.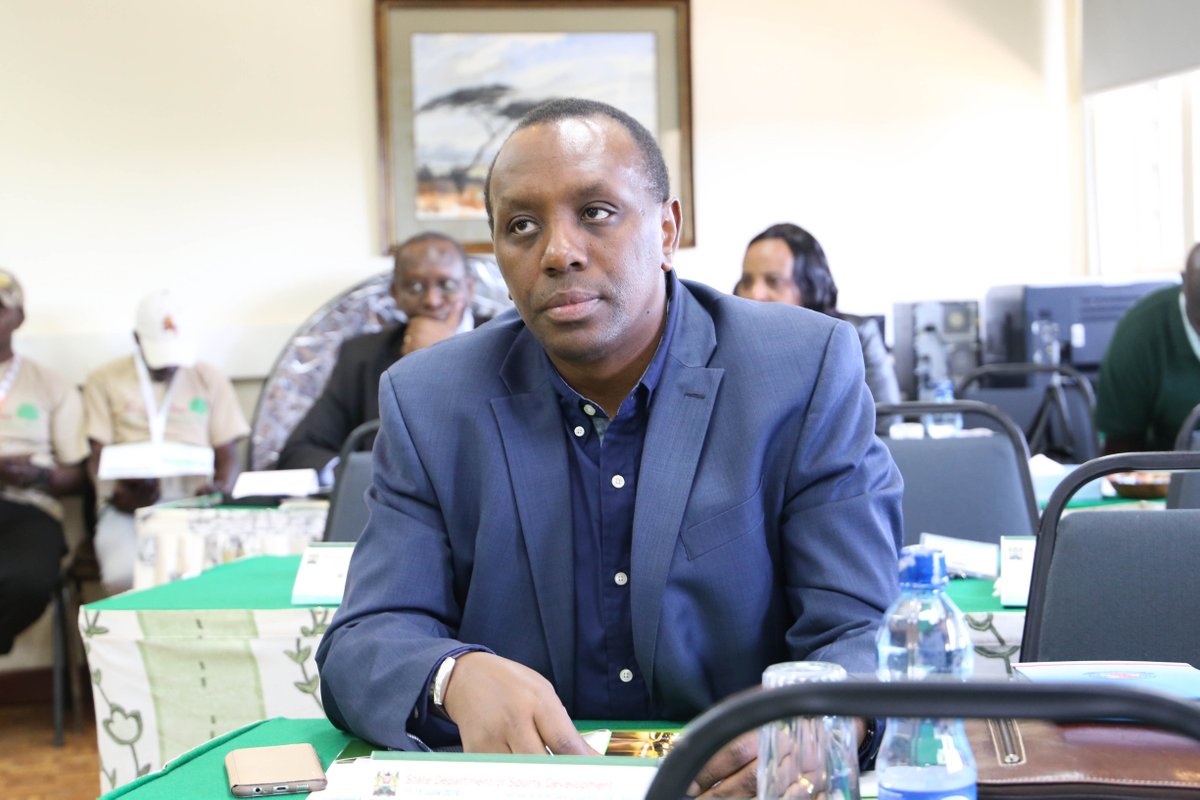 However, a media report published earlier this week revealed massive discrepancies in the use of the money.
Some glaring pointer was how Nick Mwendwa swallowed a fortune from the monies including Ksh50,000 allowance fee per day for 13 days spent in Egypt during the AFCON showpiece. Mwendwa's Vice President Doris Petra pocketed Ksh45,000 each day while each of the eight National Executive Committee (NEC) members who traveled was rewarded with Sh40,000 for every night spent in Cairo.
FKF's then chief executive officer (CEO) Robert Muthomi, who has since been sacked, was paid Sh35,000 each day, with the lowest-paid federation member, named "support staff" on the accountability checklist, pocketing Sh10,000 every day.
And all other media platforms have come out fully to tell the story around this fiasco.
Former FKF boss Sam Nyamweya is now calling upon the government's investigating and prosecution agencies to arrest and jail the beleaguered Mwendwa.
He also calls upon the world's football governing body FIFA to intervene by ensuring that the federation is fully investigated and charged accordingly.
With all these happening at the same time, it's only clear that the war is not ending soon. And FIFA is watching! The game is just getting into quarter-finals!