The Directorate of Criminal Investigations (DCI) has named Kitui and  Kericho counties as the two places where cult practices have become rampant in Kenya.
While proposing a multi-agency approach in dealing with cult problems in the country, DCI boss George Kinoti noted with concerns that Kitui and Belgut area in Kericho county are the two areas where cultism seems to have developed roots, noting that several "gullible" people had fallen victim to the practice.
According to Kinoti, Kericho, which is among the least expected county in terms of cult practices has gotten the attention of the DCI after incidences emerged that some people were being forced to produce particular body parts of animals and human beings before being recruited into controversial cults.
"In Belgut, police came across incidents of people being forced to produce particular body parts in order to be allowed to join a cult that promises them money and good living,"  revealed Kinoti.
Recently, Kericho hit the headlines following rampant cases of unknown people who had invaded the region, killing pregnant dairy cattle in gruesome fashion.
It was reported that the culprits chop off the reproductive organs of the cows alongside the right eyes before eloping with the organs to unknown destinations where it was suspected the killings were associated with cult practices.
In the neighbouring county of Bomet, police are investigating cases where three men were killed and one injured in two separate incidents. It is reported that some body parts had been harvested from the victims.
In one case, the naked body of a middle-aged mechanic identified as Stephen Okoth was found with his left eye gouged out and left ear chopped off. The body had a deep gash on the left thigh.
In Kitui, among the latest suspected killings associated with cultism was that of Machakos Catholic priest Father Michael Maingi Kyengo.
One of the key suspects in the murder was found in possession of a list of 86 names of people, who Kinoti said yesterday were presumed to be members of the cult.
In the case of Father Kyengo, one of the suspects is said to have confessed to the police that he belonged to a cult and that he had killed the priest in order to join the cult and grow his fortunes.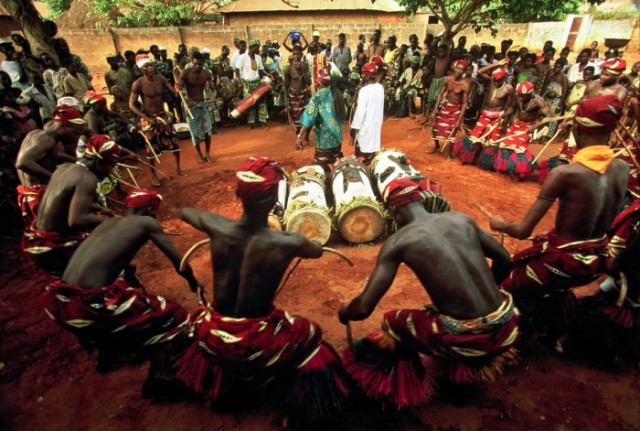 Kinoti said investigations were now focusing on a South African based cult, Illuminati Official Clun, which one of the suspects in father Kyengo's death confessed to be belonging to.
Kinoti also cited the brutal killing in June of Ferdinand Ongeri, who was the Kisumu deputy branch secretary of the Kenya National Union of Nurses, saying his death had been linked to a cult.
Reports indicated that before his death, Ongeri had travelled to Kitui where he had met two foreigners and a Kenyan.
He went missing in Kisumu and his body was later found in Kimondi Forest, Nandi County. His throat had been slit, neck broken, mouth cut and there were bruises all over the body.
In another case,  police have connected the death of the University of Nairobi lecturer Hannah Khahungani Inyama's son to cult practices.
Police found the decomposing body of Emmanuel Solomon Inyama, wrapped in a blanket, on the floor of their living room, with his mother on her knees in the kitchen praying for her son's "resurrection".
Despite acknowledging constitutional challenges barring police from prosecuting cult-related cases, Kinoti said police had launched investigations following reports that several prominent politicians, business people and members of the clergy had joined cults.
Among the challenges facing police is the fact that the Constitution provides the freedom of conscience, religion, thought, belief and opinion. However, the law is silent on cultism.