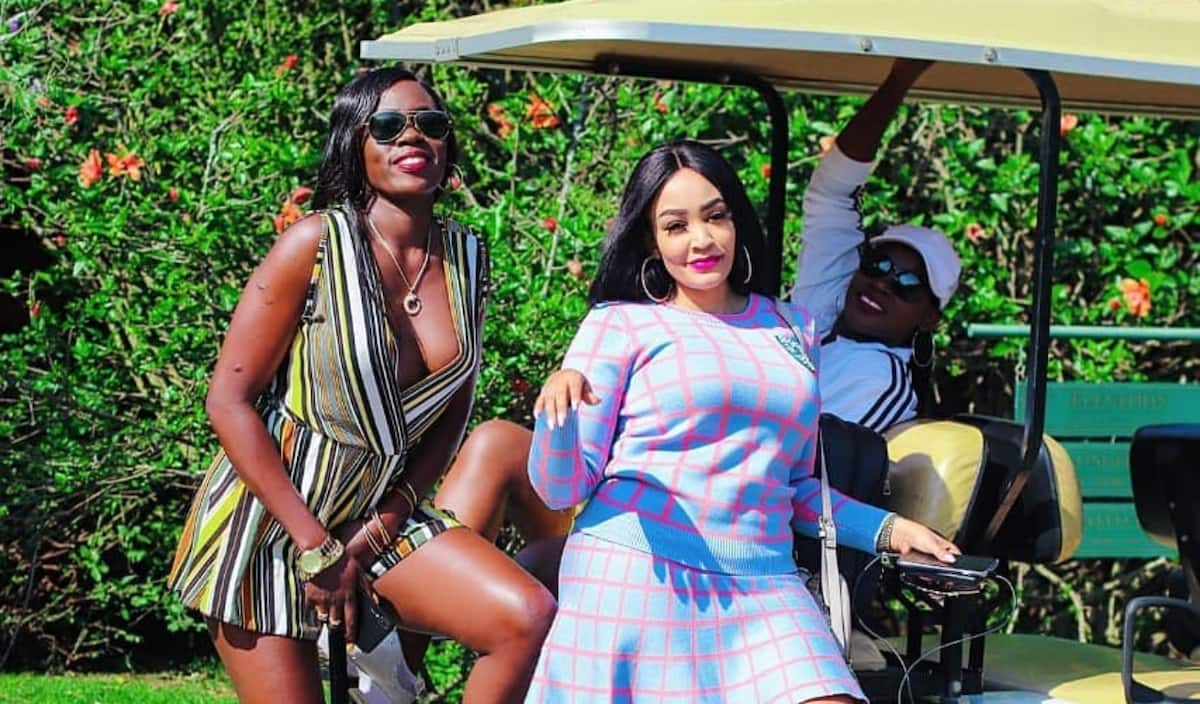 South African socialite Zari Hassan has strongly defended Akothee after Kenyans made fun of her makeup during the AFRIMMA Awards.
In her Instagram page, Zari congratulated Akothee for her win and fired back at people who criticized her outlook.
'Sorry pple, there was no position for Best make up artist. It was the best female artist and the president of single mothers @akotheekenya took the best female east Africa Afrimma 2019. We live for achievements not makeup," she wrote in her post.
From her post, she implies that people drifted when they made  Akothee's make up a big deal instead of focusing on what she achieved.
According to Zari, people are always quick to broadcast the mistakes and failures of others which is only 20% and they end up ignoring the 80% success.
Although Kenyans had advised Akothee to fire her make up artist, she responded by admitting that she did it with no one's help.
"I did my own makeup now come beat me, but I am holding position east Africa queen 2019.
"If I waited for the professional makeup artists I would have missed my 6minutes performance  which one is more important?" she wrote in her post
Akothee also confidently mentioned that she is beautiful with or without makeup and her fans are fully aware of this.
Zari and Akothee have been good friends ever since the Kenyan singer worked on a collabo with Zari's ex Diamond.
The two have in several instances shown public support and defended each other to prove that they are very close friends.
In Akothee's previous post, she weighed in over the fall out between Zari and Diamond faulting the Tanzanian singer for not supporting his children.