Many women are looking to find love from the upper-upscale men in Nairobi and can't figure out why these men won't give them a second of their time.
Believe it or not babe, you might have all the beauty in the world but if your hair doesn't match your aspirations, you will never get this man.
A woman's hair says more about her when she walks in a room. Someone decides whether to approach you or take you seriously depending on the crown on your head.
Wealthy men have different types but rocking any of these six hairstyles screams to them that you are able to handle the wealth and lifestyle they come with. It's no wonder you will spot many women in upscale joints in the city adorned in these hot hairstyles.
Long straight hair
Long hair has a certain appeal to wealthy men that cannot be explained. It perhaps comes from the sexual fetish of grabbing the silky smooth hair during sex or running their fingers in them, but the appeal remains.
If you don't have long hair naturally, worry not as wigs and weaves have got you covered. The key is to ensure that they are human hair wigs and are installed properly by a professional.
2. Neat Cornrows
Cornrows never go out of style and there is a reason.
Have you ever seen the meme attached to a woman in cornrows saying that this is the hairstyle for married women? What the meme doesn't highlight is the undeniable appeal the hairstyle has on rich men.
It screams stability and responsibility in the woman. Even before uttering a word it shows you are ready for family and to settle down.
3. Signature short fringe
While everyone loves a fringe hairstyle, a short fringe is sure to break the right necks being the wealthy men. A short fringe is classy and sassy at the same time. It comes with a mysterious effect and rich men are always looking for a challenge, especially when it comes to women.
A fringe tells him that you are not an easy lay but with enough effort, you are worth it. A rich man will always approach a lady in a fringe as the mystery the hairstyle exudes excites them from the get-go. Does she have a big or small forehead? What more is that hair hiding?
4. High Bun
The high bun signifies high maintenance. These women are properly poised and articulate in their speech. Rocking a high bun shows that a woman can handle her own and already comes with her own bag of money.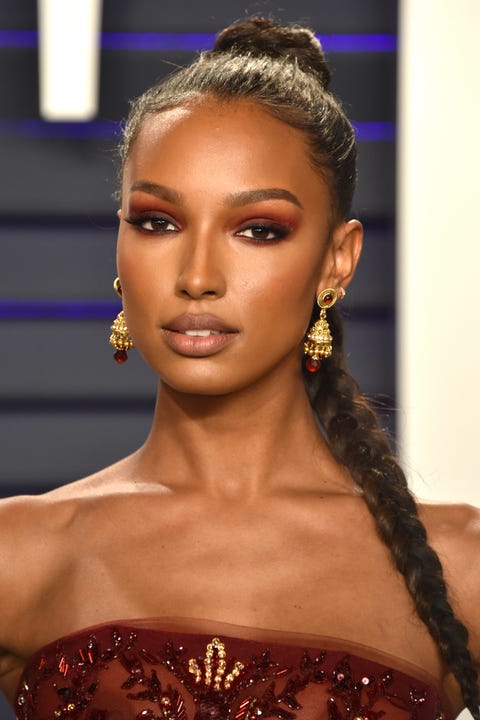 To this woman, the rich man is a luxury and not a need. She will toss you to the curb if ever she feels you aren't worthy. The high ponytailed lady takes no sh*t and lives without regret. You can't buy her so a rich man will go to the ends of the world to be with her.
5. Keep it short and neat
A wealthy man might have his fun with all other hairstyles but one thing for sure is, he will always end up with the short-haired ladies. This theory has been proven countless number of times with our Kenyan leaders who are the elite of the country. From His excellency Uhuru Kenyatta's wife Margaret Kenyatta, Rachel Ruto as well as Bob Collymore's wife.
This hairstyle is easy to maintain and economical and proves to the wealthy that you are not after his money but love. This intrigues many rich men who in the long run ae looking for stability and woman to help run their empires.
6. Curly Hair
Curly girls have the most fun!
Curly-haired ladies offer rich men a wild time, something most of them are in desperate need of after running billion-dollar industries. Rocking a curly hair is in your advantage because once this man catches your eye, your thirst for adventure will be quenched.
You will travel the world by his side, party in Dubai and Monaco, take a gondola ride in Italy and dine on top of the Eiffel tower. Going curly means you are risky and daring and love to have a good time.