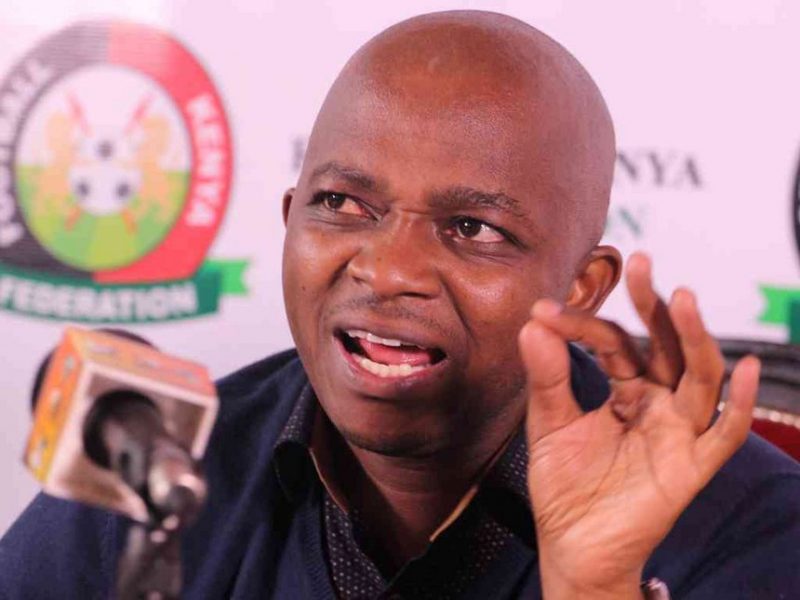 Football Kenya Federation President Nick Mwendwa could be in the soup sooner or later following payment demands by referees, who say the federation owe them sums of money which stretch up to more than 10 months ago.
Opera News has established that Kenyan Women Premier League (KWPL) referees have not been paid a single coin since December 2018 when the 2018/19 season began.
As confirmed by a top Football Kenya Federation official, a total of Sh19500 was set aside for a set of referees in every game.  The Centre Referees (CRs) was to bag Sh4500, Match Commissioner (MCs) was to take home Sh4500 while Assistant Referees (ARs) and Reserve Referees (RRs) were to pocket Sh3500 each.
But a highly placed source privy to the happenings has explained to Opera News that the federation has never paid anything, despite making promises. The source, who is one of the referees, says things are not easy on their side because they cannot pay bills. Life has become so difficult for them.
"Referees for the Women Premier League are in a major financial turmoil. We have not been paid any cent since 2018 and it really pains us. FKF has always been promising to pay us to no avail," the source said.
As if that is not enough pain, the whistleblowers are fearing that they will never be paid at all since Nick Mwendwa's first term is fast ending. The FKF boss, who had promised to ensure that the referees get their deserved dues, had announced that the federation will be heading to the polls in October 2019.
"We can read some malice in the entire issue because this term is coming to an end next month. This further complicates everything," the source said.
Our phone calls to the federation's interim CEO Barry Otieno went unanswered but in our previous interview with the institution's Head of communication, on the federation's inability to foot bills, he attributed the situation to a cash-flow issue.
"FKF inherited huge debts from the previous regime and this has interfered with financial transactions ever since. We only hope that things will be well soon," he said.
FKF National Referees committee
Joseph Andere NEC member Nyanza-Chairman
Members;
Dickson Oruko-Secretary-General, Nyanza North.
Alfred Kirui- Secretary-General, South Rift.
Caleb Malwenyi- Secretary-General, Nairobi West.
Anthony Makau- chairman, Southern branch.