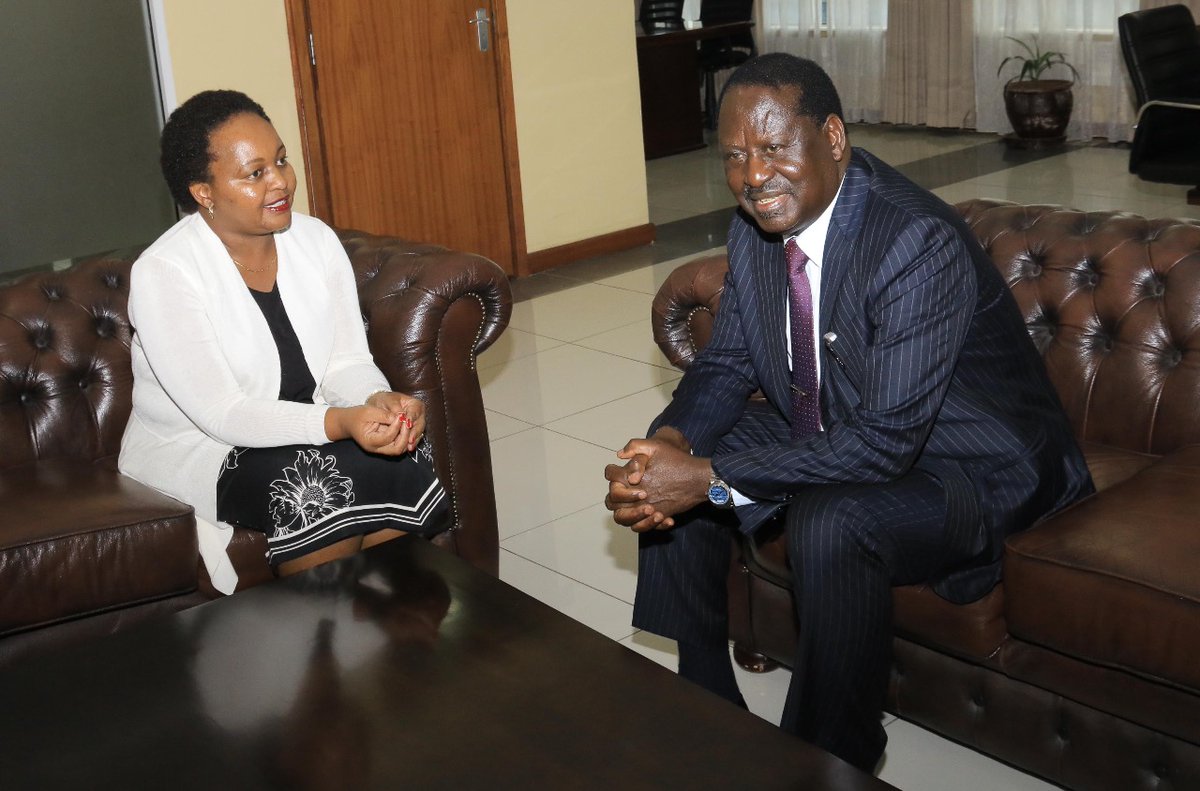 Kirinyaga County Governor Anne Waiganjo formerly known as Anne Waiguru has stirred the wrath of social media users causing a heated debate after insinuating that ODM Party Leader Raila Odinga controls half of Kenya.
Speaking in Nyeri on Friday, August 16, the county chief said that Kenya is not ready for another Kikuyu or Kalenjin executive leader in 2022. William Ruto's one-time ally added that she supports a push to have the executive positions increased in a bid to accommodate top leaders from different communities in Kenya.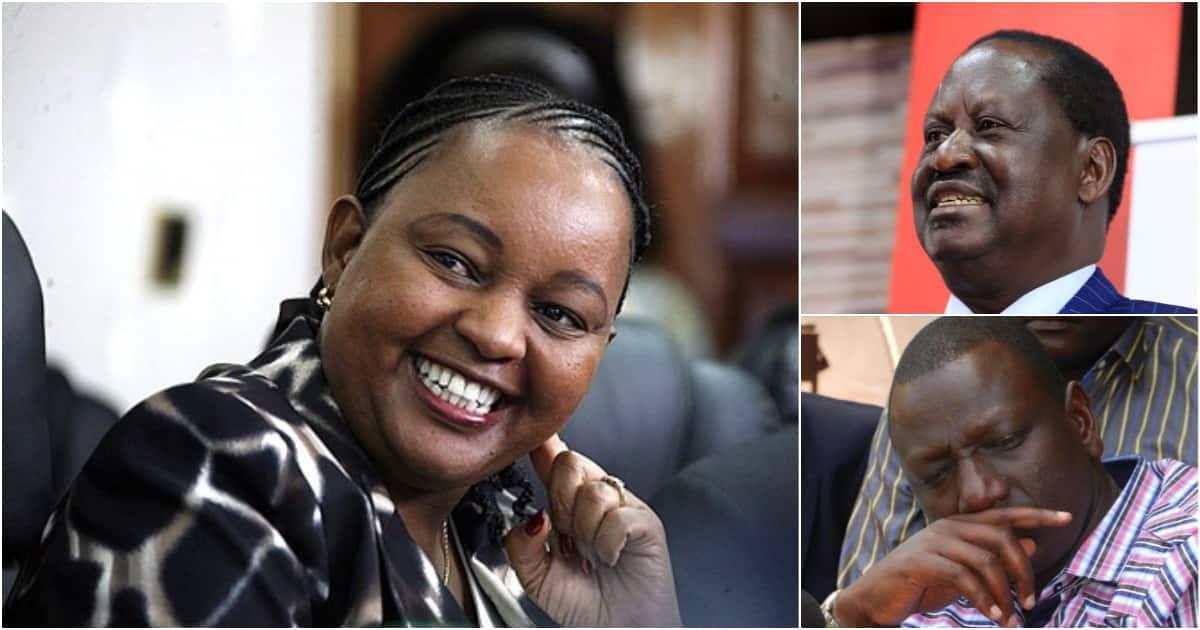 "Kenyans have said that they would want other tribes involved in terms of the leadership of this country. As a Mt. Kenya leader, I know that we have very many votes and we would also like to be participating in this leadership," Anne Waiganjo said shortly after attending the funeral of a Kirinyaga County Government staff.
"We are urging Mt. Kenya leaders to start thinking about it because we have woken up in 2019. I do not see this country accepting another rule of only a Kalenjin and a Kikuyu. We, therefore, must start thinking about how we accommodate our other brothers and sisters in Kenya. That is why I have said I welcome Raila Odinga to Mt. Kenya region," She added
Her remarks didn't, however, go down well with some social media users who accused her of double standards. Many observed that Mrs. Waiganjo was admitting to the fact that Jubilee stole from Raila in 2013 and 2017 general elections.
Here are some reactions;
Murey Yego They have finally admitted they have been stealing our election 4 times,2007,2013,2017(1),2017(2),We will make Raila President,in a peaceful Transition in 2022
Gichuru Mwangi If the same logic applies,Karua controls half of Kirinyaga and both Nderitu Mureithi and Irungu control half of Laikipia each while Lenny Kivuti and Wambora control either half of Embu!
Uhuru would not have accepted the HANDSHAKE if that was not true. Gov. Waiguru is spot on. BABA sneezes Uhuru listens. #ThursdayThoughts

— THE BONA FIDE EDITION (@MadagaskaIII) August 16, 2019
Anastasia Macharia You better stop talking nonsense waiguru,,, remember you we still in our minds how you eat our money together with kabura pretending she is your saloonist,,
Kintu Joseph Kirinyanga hospital is in pathetic situation and you are busy applauding an Old man instead of spending time with Waiganjo.
Sk Sydney So your stole his victory. And constitution was not wrong when it said 50% +1vote with support from over 24counties
Harikei Wachira Disgraceful… You had a bright future in politics.. I guess honeymoon imeku confuse… BTW who are you talking on behalf of? Coz Sio wanawake wa Mt Kenya..