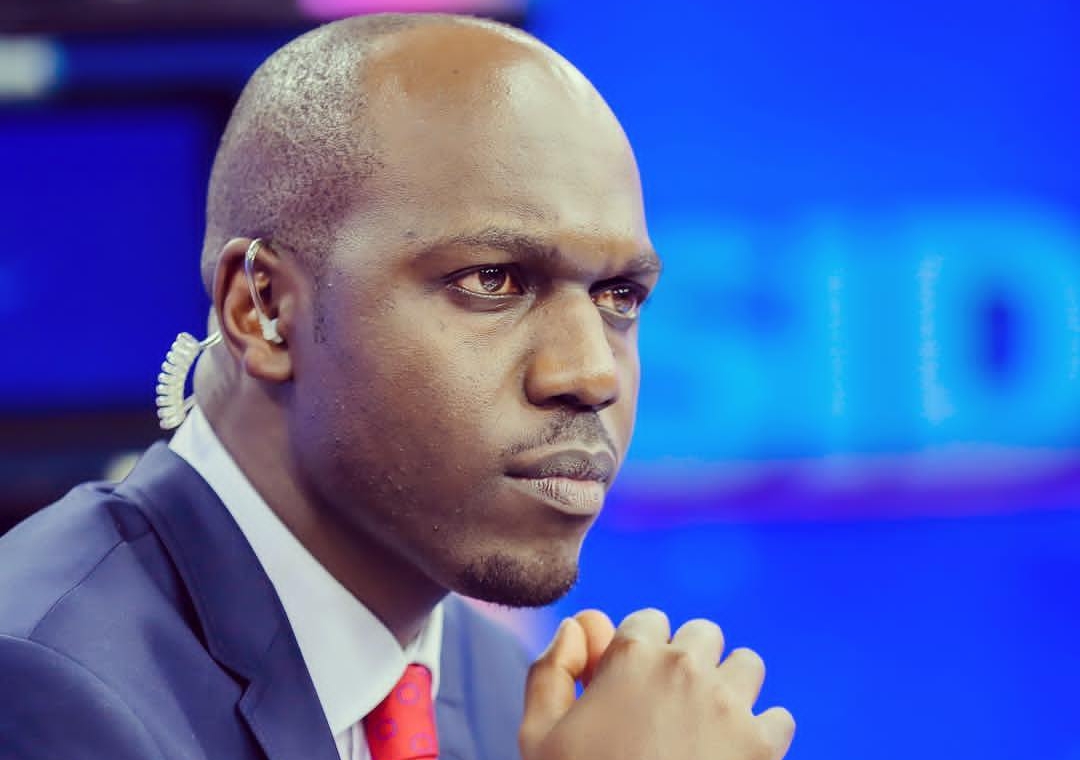 Celebrated BBC journalist, Larry Madowo, has angered Americans after speaking up about a mass shooting that occurred over the weekend in Columbia where he landed on Monday for further studies at the Columbia University's School of Journalism.
View this post on Instagram
Larry took to twitter and reported the incident stating that he went to sleep with the sad news of the El- Passo, Texas shooting that killed 20 people only to wake to other sad news of the Dayton, Ohio shooting that left 6 people dead. Emphasizing on the state of insecurity in Columbia, Larry indicated that the incidences took place in his first week in the states.
Larry tweeted.
I went to sleep on news of a mass shooting in El Paso. I woke up to news of a mass shooting in Dayton. This is only my first weekend living in these United States!

— Larry Madowo (@LarryMadowo) August 4, 2019
Larry's tweet was not taken kindly by most Americans as most of them came out telling him that he can as well leave to where he came from if he felt unsafe.
I have received a warm welcome, evidently #ThisIsAmerica pic.twitter.com/LbZLXrm1Xb

— Larry Madowo (@LarryMadowo) August 4, 2019
And there it is #ThisIsAmerica https://t.co/v7pKQigMci

— Larry Madowo (@LarryMadowo) August 4, 2019
Guy Ivester
Let me get this straight. You could have moved to Sweden and you came to the United States? Do you have a death wish?
Truly Kenyan
The best way to clip a big mouthed fellow like you
Just show him this @freedoms411 pic.twitter.com/ENLr82ubEn

— iSafaricom (@iSafaricom) August 4, 2019
However, Kenyans ganged up against Americans onTwitter who were criticizing Larry Madowo for reporting terrorism cases and warned him to take care while there.
Wilson Gitau
Tread carefully in the USA. There are thousands of white angry racist terrorist republican men with guns there, some of whom are even with u in Columbia University & would not mind to take u out just to Keep America Great.
Just take care.. Watch out the Police may want to shoot you.. Then again you need to watch out for a mass shooter… Stay safe.. We still need you joo
What this guy has achieved in a decade you cant achieve in your entire miserable life time. And don't provoke us, we might be a 3rd world country but #KOT doesn't take nonsense from any country
Dont worry about that dude kila mtu dunia mzima anajua U.S ndio Hell hole
Kalunde Mbevi
These Americans..they never want to concede how unsafe their country is…puh!
NewPlanet@RobertKipkirui🇰🇪
Please sleep with their girlfriends..so that they can taste Africa then let the gods of libido disqualify them.
Real African
America has never been safe according to me…If not police arresting or shooting you, you wl come across some serious thugs or white supremacists with guns who loathe blacks. Even with a free green card, I can't go there
Other Kenyans rushed into issuing travel advisories' to the AAmerica and pleaded with Larry Madowo to get back home until Columbia was declared safe to visit and stay.
Do you think Larry should come back he should stay in Columbia and continue uncovering cases of terrorism in Columbia?