Even as the country continues to mourn the death of its two leaders who recently succumbed to cancer, many Kenyans are now calling on the government to introduce measures that will help curb the growing growth of cancer in Kenya.
Despite calling for the declaration of cancer as a national disaster, some Kenyans now want their government to make Walk to Work policy a mandatory as a way of exercising to avert lifestyle diseases which includes cancer.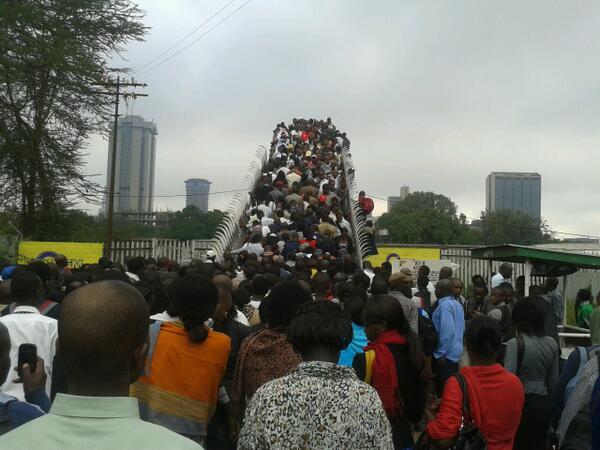 According to the views of some led by Baringo MCA Saphina Chelagat, Kenyans have become so lazy in doing exercises hence it will be fit for both the county and National governments to introduce two mandatory days in a week that each Kenyan walks to their work stations.
She cited the case of Rwanda where the government has made a walk to work a national policy saying the same had resulted in reduced lifestyle diseases in the growing Eastern Africa country.
Diana Tibin I believe these people in the Assembly understand how important exercise is in their lives.It is a personal responsibility to discipline yourself and make it a habit to exercise.
Thank God the people who need mobilization are wanjikus who don't have personal cars anyway….The other day you requested for car grant, a contradiction.You guys know what to do,do it if you love your life,it doesnt have to be brought to the floor of the house.
Pamela Komen Good point. Tuanze na nyinyi. Show by example waheshimiwa.
Lucy Toroitich 😂😂😂😂😂😂😂 Watu wanafikiria infrastructures economy wewe unafikiria mazoezi wamama awana a good maternity health care uchafu ni kama mchanga kbt kaa auna idea sema basi usafi wewe unaleta ujinga ya mazoezi stress watu wako nayo ni enough exercise so wacha kelele make Kabarnet great wacha nikupee idea madam Chelagat" CERVICAL CANCER " fanya research na uelimishe watu
Ayabki Abraham Kweli maama
My pep talk to myself before I walk into work #NurseTwitter pic.twitter.com/pv3YP9yvoy

— sedation staycation (@anarchgem) August 2, 2019