Social media has been buzzing with stories on the alleged deportation of Evangelist Michael Job who has marvelled Kenyans by his striking resemblance to Jesus Christ.
Evangelist Job has been in Kenya as part of a crusade in Kitengela town, Kajiado county.
He has come out through his official social media account to refute the deportation from Kenya claims.
" I have gotten many messages and just wanted to let you know I am still here in Kenya, preaching in schools, hundreds of children are making decisions for Jesus every day. This morning many students surrendered their lives to Jesus, and we are going to the next school right now." Job revealed via Facebook.
Internet trolls had widely shared on social media fake details about Kenya government deporting him and arresting pastors who had invited him.
The said arrests or deportation, however, sparked hilarious trolls by netizens who wondered whether 'Jesus' was deported back to heaven, Nazareth or Jerusalem?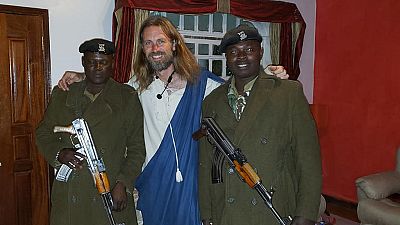 Here are some funny comments by netizens about the modern-day Jesus' deportation:
The American preacher and actor was in Kenya to attend an Interdenominational Christian crusade as a guest speaker. Interestingly, he dresses just like Jesus to catch peoples attention.
The Caucasian is the president and head of evangelist at Jesus Loves You Evangelistic Ministries and has worked with Evangelist Daniel Kolenda and Reinhard Bonnke (with Christ For All Nations, the ministry of Daniel Kolenda)
After 9 days stay in Kenya, he is set to tour Krakow and Warsaw Poland for a Christian mission as well.
Here are some photos that are doing rounds on social media.