After the Shadomado song, Willy paul dropped another controversial single dubbed Lamba Nyonyo which is purely secular. Willy Paul dropped his song after he went viral for threatening to pull a gun on a man while arguing for packing space.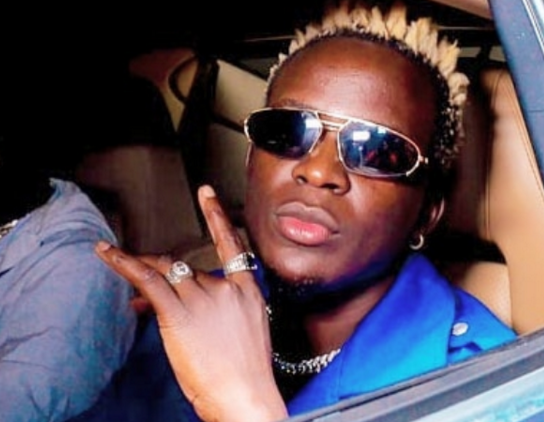 Forget about the gun drama, Willy Paull's song has evoked weird reactions as his fans denounced him claiming that the song was out of order. To express their dissatisfaction they went ahead to create hilarious memes on Willy Pauls song!
Here are some funny memes made to troll Willy Paul on his new song.
.Si afadhali mtunyonge bas 😢😢😢😢
______________________________________
Willy Paul has just dropped a new one pic.twitter.com/0fmzYZl9xA

— Anita Soina (@anitasoina) July 30, 2019
Willy Paul Moral conduct 0%😬 pic.twitter.com/4EZyp8mKwl

— Dennis Kalstrom (@ItsReed34) July 30, 2019
You all said no one can stop reggae, now who will stop Willy Paul? pic.twitter.com/nWRrvJkQE8

— African Eye 📷 (@alienatedbylove) July 30, 2019
Willy Paul in one photo. pic.twitter.com/bxRGuxk72b

— Sir Arens™ 🇰🇪 (@Sir_Arens) July 30, 2019
Willy Paul, if you're gonna sin, please sin creatively. Sasa lamba nyonyo ndio nini?? pic.twitter.com/jkK4On35TT

— Karen. (@KarenOmollo) July 30, 2019
Me calculating stupidity in Willy Paul's big head#willypaul pic.twitter.com/Dw4fgPsNVh

— Afrikan_Heart (@eddiecranos) July 30, 2019
Everytime children listens to Willy Paul hits.
👇👇👇👇👇👇👇 pic.twitter.com/qa7i8fyxea

— Bs Sam (@TheBishopSam) July 30, 2019
"Is Willy Paul a gospel artist"
Me:👇 pic.twitter.com/BLEXNLzxof

— Paul Madara (@itsmaddie_ke) July 30, 2019
I think this are the only fans Willy Paul has😂😂 pic.twitter.com/jVaIFHyuIJ

— Kakoh (@KakohCollins) July 30, 2019
Minister of lamba nyonyo bwana willy paul aka mkunaji currently brain is missing,more details from our own reporter Mr youtube 😁😁 pic.twitter.com/72Jky5xhQS

— ~shynePMT️💚 (@Peetah_Mwangi) July 31, 2019
I don't know how can I explain to young people that Stivo Simple Boy is a secular artist and Willy Paul is a gospel artist!!

— benard (@xhioka) July 31, 2019
It has been a tough time for Kenyans and yet the death hit us again yesterday when we lost creativity of our talented artists, Willy Paul and Sailors. Queen B and Lamba nyonyo are all trash.🚮🚮🚮

— Anto (@anto_tonyz) July 31, 2019
Controlling myself not to slap Willy Paul pic.twitter.com/DMkCYD6nR3

— fred (@Senate254) July 31, 2019
Here is the song sending Willy Paul's Fans Crazy