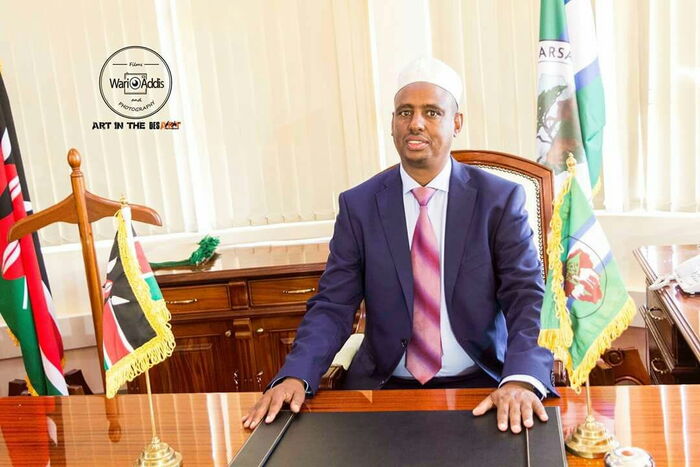 Ukur Yattani has taken over operations at the treasury following the arrest of Henry Rotich. The former Marsabit Governor will now oversee operations at the high profile ministry as pressure piles on the jubilee government which has been crippled by corruption.
Henry Rotich was arrested and charged with flouting procurement procedures in awarding a contract worth more than Ksh 450m for the construction of two dams to an Italian firm, CMC de Ravenna.
Mr Rotich who is one of the most senior officials to be arrested since President Uhuru Kenyatta took office in 2013 was released him on a cash bail of Ksh 15m and barred him from going to his office because it is "a crime scene".
In April, during a state of the nation address,  Uhuru declared that anyone whose case goes before a court will be removed from government and required to answer his case.
SMH,, will this happen, or kamwana's rife empty talks, yapping here and there #MkishikaTunawachilia pic.twitter.com/z4w6aptDtS

— SAITOTI LEMASHON™ (@saitotilemashon) July 24, 2019
Ukur Yattani has been serving as the Labour Cabinet Secretary since his appointment in 2018 by president Uhuru.