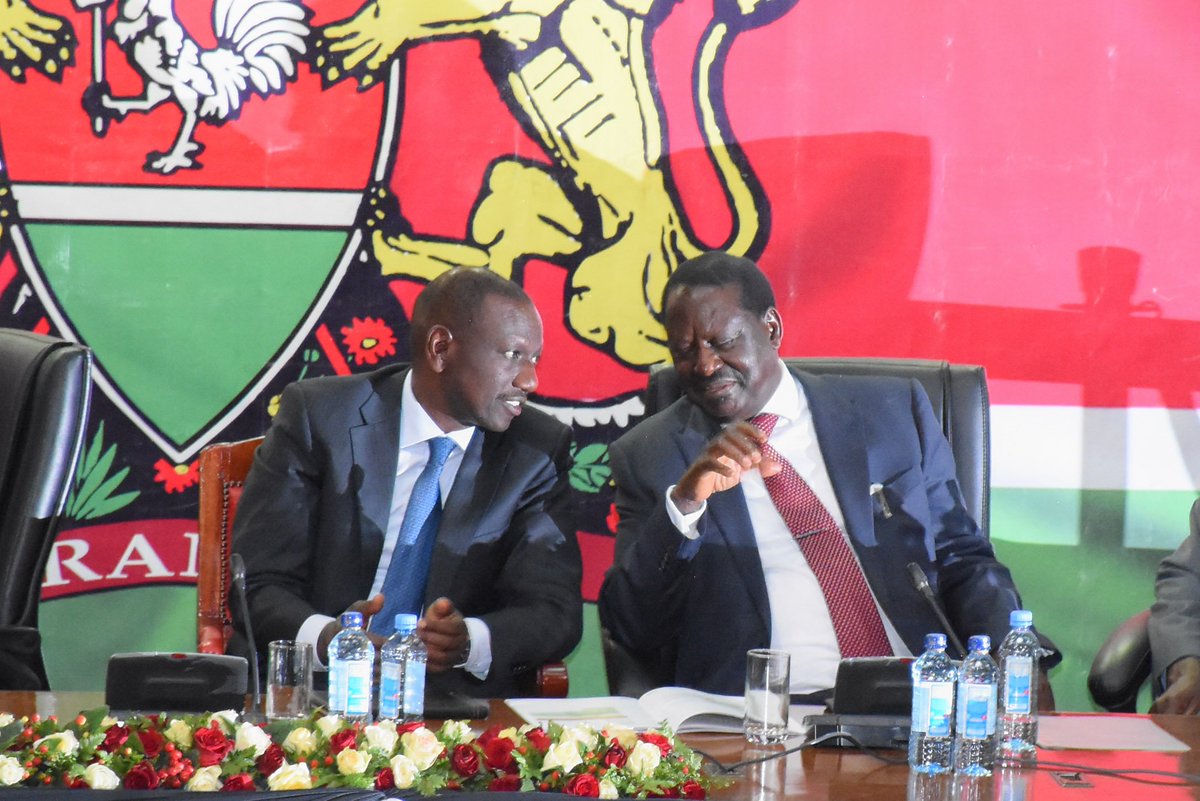 Deputy President William Ruto's meeting with his political 'enemies', Opposition leader Raila Odinga and Trade CS Peter Munya, on Monday, has become a major discussion on social media.
Dr Ruto met with the two leaders during the opening of the Kenya Trade Week and Expo 2019 at Kenyatta International Convention Centre. During the event, the DP was seen engaging in some meaningful discussions with both leaders despite their political differences. Or is it right to say that the Ruto has finally buried the hatchet with Raila and Munya?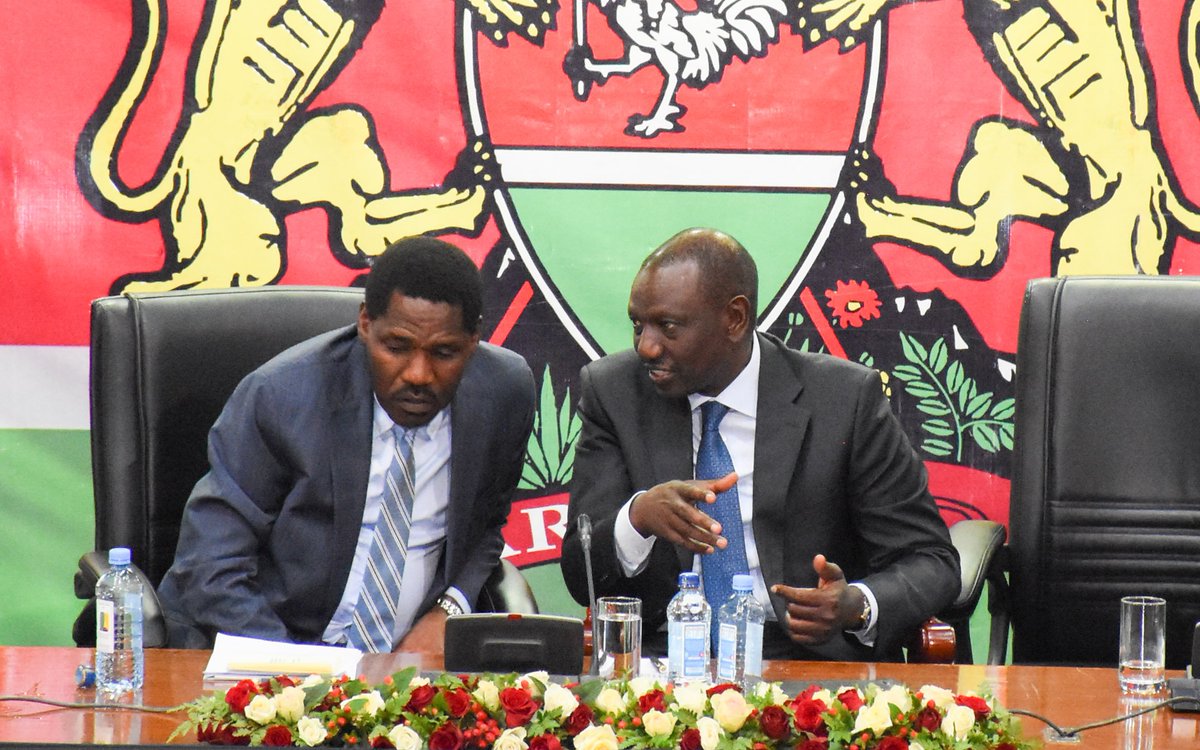 The meeting came in the backdrop of investigations into an alleged murder plot against Ruto. Munya is seen as the face of the whole plot which allegedly happened at La Mada Hotel.
Now a good number of Kenyans who camped on his Twitter page, are demanding answers from the DP. Some people have referred to the meeting as political prostitution.
Some in these pictures here tell us clearer than you're doing…that you goes with SEASONS.. You've times of calling funny names , times of Negotiation en listening attentively..
You MUST be a good actor bro..

— Peter kiriga (@peter_kiriga) July 15, 2019
Sisi wanakenya ndo wajinga bcz picha ka hii yazungumuzia mengi yet sisi uku chini twapigana na jirani zetu juu ya mwanasiasa yet wao wakiwa uko majuu language ni moja but wakisha kuja mashinani language ni yakugawanya wakenya!!

— Reagan Mwasi Mwakazi (@mwasi_reagan) July 15, 2019

One eagle-eyed Kenyan went on to note something        interesting about a picture from the awkward moment DP William Ruto met Raila and Munya.
Facebook user John Riaga noted the the number of water bottles placed in front of each leader.
In the pecking order, DP Ruto would ideally be the most senior leader on the table. But while Mr Odinga had three bottles of water, Dr Ruto has two and CS Munya one.
He captioned it "One water, two waters and three waters."
Mr Riaga shared his observation on his Facebook which has since attracted various comments from his friends.
Another group of Kenyans went on to site the event as among one of the most uncomfortable moments for Ruto while bashing him for creating more enemies than friends which has made it made for him to conduct his duties easily.
The most uncomfortable moments for DP Ruto,he insults everyone.. #ThisManUhuru pic.twitter.com/cxm3YNuBKd

— Anaclet The strategist. (@Anacletwaa) July 15, 2019
You Met Munya himself…hope you asked him about this La mada thing

— @Barasawaliaula (@Barasawaliaula1) July 15, 2019

One Kinuthia Paul was keen to note that while entering the KICC Raila entered while accompanied by a number of top government officials while it was a very different case for Ruto who joined the event alone.
During today's Kenya Trade Week Expo opening,i observed one peculiar thing.

H.E @RailaOdinga arrived accompanied by top government officials including CSes while Ruto arrived alone.

One guy curiously asked: Has Raila Replaced Ruto? pic.twitter.com/biLR9Gcrha

— Mr. Kinuthia Pius. (@Belive_Kinuthia) July 15, 2019