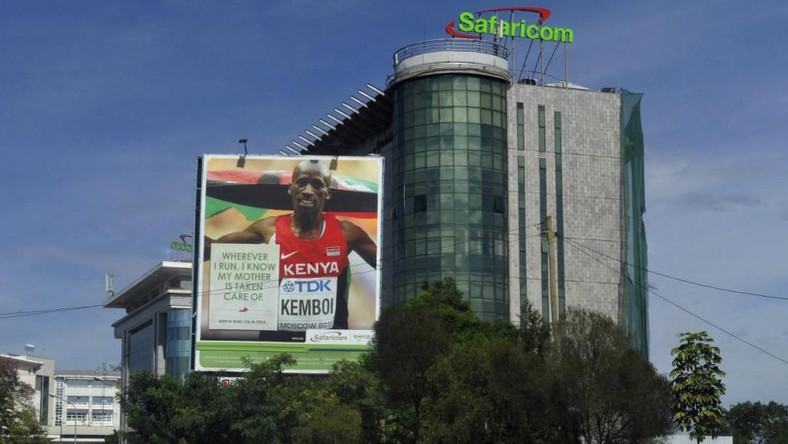 Siku ya Ijumaa iliwakuta Wakenya kwa sehemu 'nzuri' na kupelekea karibu kuangusha kampuni jitu ya mawasiliano baada ya kuvuja kwa Platinum Data Plan. 
Hii ilifanya wateja wengi kujinyakulia tuzo za bundles cha takriban elfu kumi na salio ya kuongea ya dakika 1500 kwa asubuhi huo.
Wateja walibonyeza *544# na kuchagua 6 ambacho kiliwafanya kununua data kutumia pointi za Bonga. Kama taarifa kwenye mitadao ya kijamii ni ya uhakika, basi kampuni ilipata hasara kubwa kwa 'wizi' huo.
Safaricom,,if we come together,,great things happen🤣🤣🤣🤣🤣🤣🤣if you know you know!!!!!!!!!!! Thank you prophet Awuor for the morning blessings #FridayMotivation #safaricom

— Tamurai Creations (@tamurai_inc) June 28, 2019
Lakini sio kila mtu alinufaika na 'wizi' huo huku kampuni ilipojua makosa yake ikafunga sehemu hiyo ya matumizi kwa wateja wake
Cha kushangaza ni kuwa kwenye asubuhi wa kuamkia Jumamosi, kampuni ya Safaricom ilituma ujumbe mfupi kwa wateja walionufaika kwenye makosa hiyo ikiwatishia kufunga laini zao kama hawataweka salio ya angalau shilingi tano.
"Mteja mpendwa, laini yako unakaribia kufutwa kwenye mtandao. Usiruhusu hii kutokea. Weka salio ya Ksh 5 au zaidi ili kuifungua. "Inasoma ujumbe ambao Safaricom ilituma kwa wateja wake.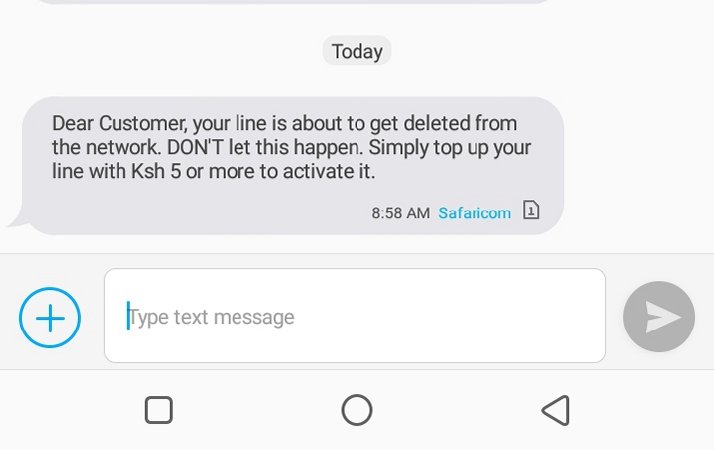 Hata hiyo sehemu ya wateja inasema kuwa labda kampuni ilifanya makosa maksudi ili wapore pesa kwa wateja.
They will deduct ksh 5 from even those who didnt subscribe to yesterday bundles…

I said it was a scheme to make profit such mistakes can't just happen!
Wanatuibia bado but untill telkom and airtel up their game

LOCAL MAN NOT PLEASED. https://t.co/KU1lMSiSqv

— 🇰🇪realRuto The Kortome. (@realRuto) June 29, 2019
Wateja wengine waliojawa na hasira walitishia kuihama kampuni hiyo na kujisajili na Airtel au Telkom ikiendelea kutumia vitisho.
So @SafaricomPLC @Safaricom_Care is holding me hostage and at a ransom by coercing me to top up Ksh 5 lest they delete my line from the network? Please go ahead, will be such a relief

— Sylvester M (@pukkasly) June 29, 2019
Hata hivyo, baada ya malumbano kwenye Twitter, Safaricom ilituma ujumbe mwingine wa kuomba msamaha kwa kutuma ujumbe wa kwanza kimakosa.

Wengi wanaamini kuwa tangu Safaricom ianze kutumia neno 'Oya Oya' kwenye ujumbe mfupi badala ya 'Dear Customer', wateja wameipeleka kampuni na 'Rieng'.