Kenyan BBC journalist Larry Madowo has shared a stomach-churning video of himself eating raw meat. The video shot in Ethiopia shows the Kenyan journalist.
In the video he dips it in a sauce and goes in for another round of the Ethiopian delicacy. When asked for a comment he says:
It tastes like uncooked meat.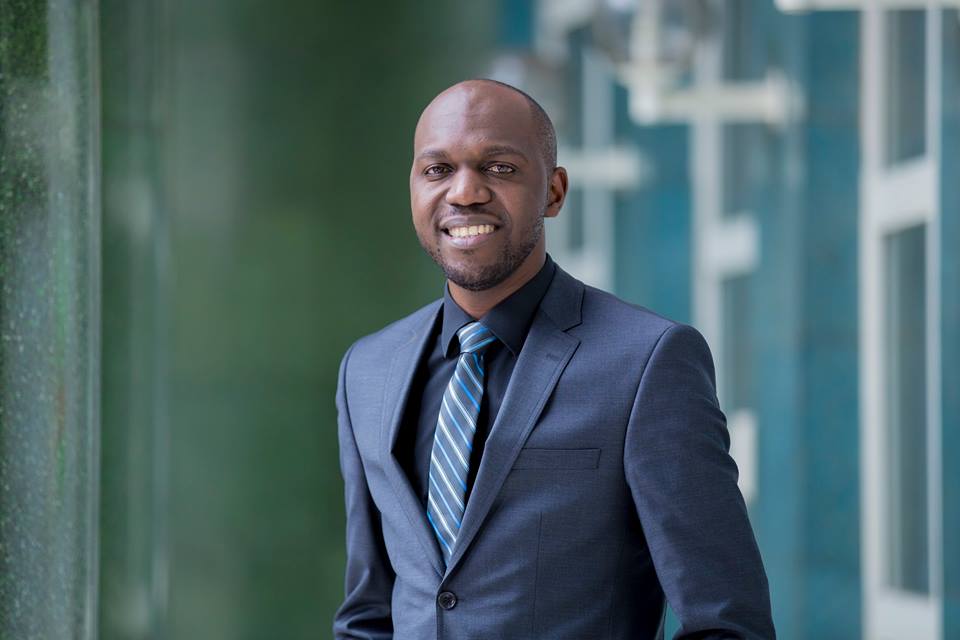 Surrounded by Ethiopians, they compliment him on the fact that he has a strong stomach, something everyone can agree on.
The video has left many of his fans disturbed as that is not one of the cultures of Kenyan people. Kenyans are globally known for being nyama choma fanatics, spreading the culture wherever they go.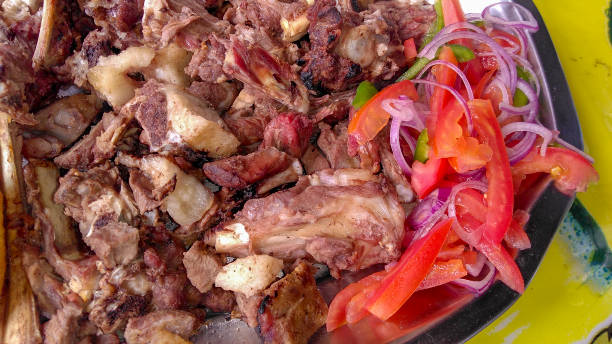 Nyama choma is basically roasted meat over a grill, and it is common in social functions and celebrations. So it's hard for Kenyans to imagine raw meat passing their lips.
This is not the first time Larry has posted such antics.
This comes just a month after the wonderlust junkie posted a photo of him eating roasted mice on the streets of Malawi. In the video shot in Malawi, Larry is handed the mice on a skewer by a trader selling the delicacy by the roadside.
"I ate a mouse for the first time and it was, well, amazing!

"Mice (not rats!) are a delicacy among the Chewa of central Malawi. I will eat anything and I had to try these.

"They're eaten whole with the skin and everything. Tastes just like chicken," wrote Larry.
Tastes like chicken are not words that would come out of a normal Kenyan mwananchi as in Kenya the pests are killed because of their grossness.
Netizens are waiting for the reporter to announce that he fell sick and was admitted due to salmonella infection. Due to his frequent travels around the world, the journalist has acquired an exotic taste in food and it might not affect him the way Kenyans think. Many have however become wildly disgusted, going further to call him names such as a vampire and a cannibal.
Check out their reactions below, starting with famous Kenyan Genge artiste and veteran Jua Cali's:
Ile kuhara utahara buda!!! Mungu tu ndio anajua 😂😂😂😂😂😂😂😂😂😂😂😂
No wah this is even a thing
Kama ulikula panya za Malawi, hii sio shida kwako😂
😯Boy you need to deworm, 'demice', de-everything!!
You ate a rat now is raw meat…utakufa wewe
😂😂😢😢 I ate it in Lebanon and up to date I do
Salmonella coming through 🤢🤢
Mako ulikula panya sai nyama mbichi next utakula MTU for really
Larry Thee Cannibal
We tumezoea next utakula paka😅we gif up
Raw meat are you a vampire 😭😭@larrymadowo
@larrymadowo sasa hapa ndo utashikiwa na salmonella, kwisha wewe!!!!😂
Stomach of steel, this guy can surely eat anything 😂😂😂😂😂😂
We naona imebaki utukule 😀😀
Nooooooo now we will protest for u to be back home.siku hizi unakula strange food.yuuuk
Wewe unaweza kula hadi periods