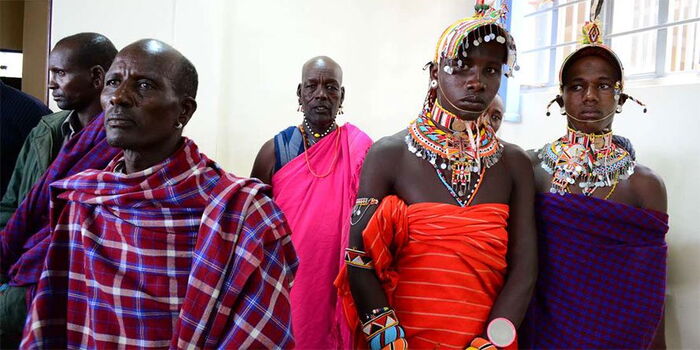 Former President Daniel Arap Moi is set to sell part of the herd of cattle belonging to a Samburu community which had taken him to court in a move to gather for the court case and damages caused to him by the Laikipia based community.
According to reports by a local newspaper in the country, the pastoralist community comprising of 249 members through their lawyer Suyianka Lempaa, had in 201o sued Moi for allegedly grabbing their ancestral land (17,105 acres) in Laikipia North and transferring its ownership to the Kenya Wildlife Service (KWS).
According to the community, the former President had illegally transferred the ownership of Elias Downs alias Kabarak Farm to KWS and later to Africa Wildlife Foundation (AWF) at a total cost of Sh400 Million.
However, after a series of court battles, the court could not ascertain the herders' claims in the process throwing away the case for lack of credibility enough evidence to support the case.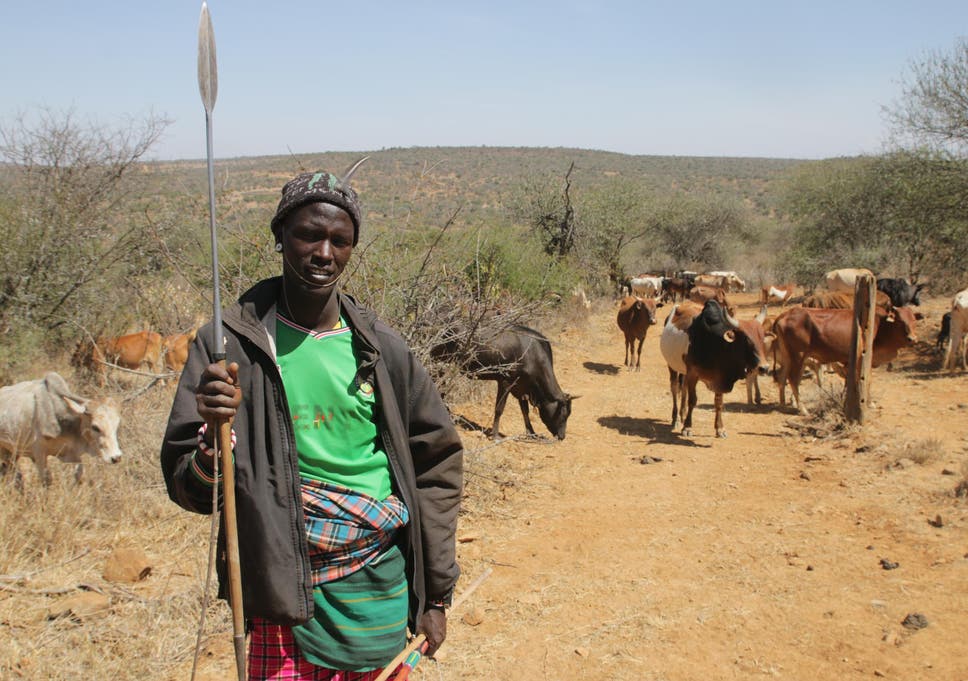 The community was then compelled by the Land and Environment Court Justice Lucy Waithaka to bear the legal costs of the eight-year court battle. Despite being ordered by the court to pay Moi the damage costs amounting to sh8.2 million, the US-based wildlife charity group, AWF through Kaplan & Stratton Advocates served the community with an additional invoice bill of Sh11.8 Million.
Moi kuuza mifugo wa wenye kipato cha chini kujilipa gharama ya kesi https://t.co/H5fUGD4oqf pic.twitter.com/Fr37kcbkBU

— Taifa Leo (@Taifa_Leo) June 23, 2019
The invoice was however opposed by Mr Lempaa claiming that the two law firms' demands were excessive and unbearable for the poor community. Lempaa told the court that the bills should be consolidated and addressed together by the two law firms.
Since 2017, the community had not been able to fulfill the court's directive of paying the former head of state sh8.2 million fine which has so far forced Moi's lawyers to threaten to sell the community's herd of cattle in a move to pay for the case.
In a letter to the lawyers who represented the community, Moi's lawyer Juma Kiplenge said part of the complainants' herd (names withheld) for security reasons will be seized and sold till they raise all the sh8.2 million fine.
"We have instructed our team to pitch camps in the region until all the plans are enforced and the exact amount is raised" read part of the letter from lawyer Kiplenge.
Mr. Kiplenge through his advocate company Kiplenge & Kurgat Advocates had initially demanded Sh40million to gather for the damages from the community but the court reduced the amount to Sh8.2 million after some considerations.