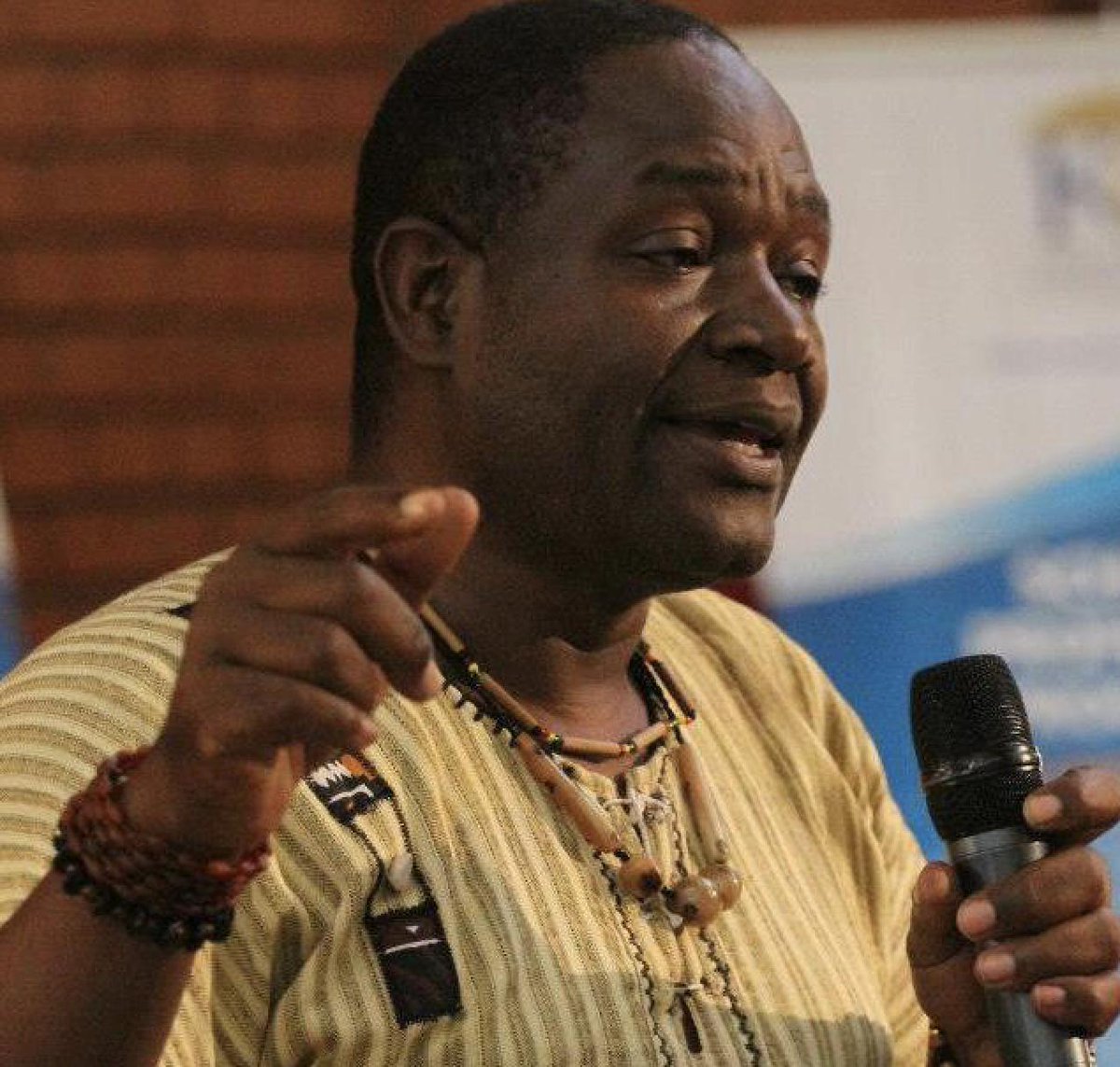 Kenyans are mourning are the death of Onyango Oloo, a veteran activist and founder of Jukwaa political blog.
Olooo passed on last night while being rushed to Yala Hospital, according to Prof Larry Gumbe, a close friend of the deceased
Oloo has been ruraly based,HIV positive social activist based in the western Kenya countryside.
He has been a close ally of activist Miguna Miguna who recently honored him with fifteen copies of his book, Treason.
We are pleased to announce that Kenya's patriot and former political prisoner Onyango Oloo has been awarded 15 copies of TREASON for his life-long revolutionary contributions.

ORDER VIA
0759-640-510
+447774210013https://t.co/X0mrQ3bIxthttps://t.co/qg17GznWGw pic.twitter.com/JeKcQGqS3D

— Dr. Miguna Miguna (@MigunaMiguna) June 10, 2019
The veteran activist has written a number of controversial political articles including, "Kenya: Setting the agenda for 2012′, 'ICC Kenya Ruling: Deep democratic shift and blow to impunity' and the 'Political Economy of ethnic identities in Kenya'.
Born David Onyango Oloo, the activist dropped the Christain name and was often confused with Kisumu Speaker Onyango Oloo who also dropped his christian name (George).
Kenyans have since taken into social to mourn the veteran activist;
Rest In Peace the most prolific patriot @OnyangoOloo

— John Githongo (@johngithongo) June 17, 2019
Just less than a week after being awarded 15 copies of the book of Treason by comrade @MigunaMiguna our revolutionary comrade Onyango Oloo is no more. Such a devastating news. Rest in power comrade. We must carry on with your revolutionary spirit! pic.twitter.com/zPDvwbMvEi

— Ochievara Olungah (@OchivaraOlungah) June 17, 2019
Nothing left, but to say goodbye, Ndugu Onyango Oloo.

— Benedict Wachira ☭ (@WachiraBW) June 17, 2019
Rest in power comrade Onyango Oloo

— wachira emmanuel (@tellthemboko) June 17, 2019