On Friday, June 7th, it got smoking hot at Milele FM during the Radio show-Milele concert Friday hosted by Jalang'o and Alex Mwakideu every Friday.
In the studio was the special guest for Milele concert Friday, Otile Brown- A Kenyan artiste who recently released a single love track titled 'Zichune' and Jovial-a Kenyan artist signed under Otile's music label Just In Love Music.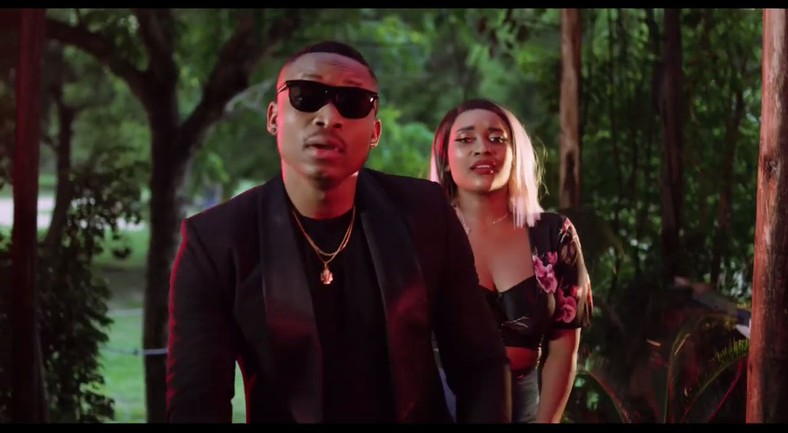 It turned out that Otile Brown and Radio presenter have been in loggerheads for a long time and now they find each other on the bench. It's during the interview when  Otile and Jalang'o revealed about how their beef started.
He claimed that Jalang'o has been spreading rumors on how he helped him(Otile), soar high in his music career. Otile revealed that he only received Ksh, 6000 from Jalang'o, and that's what Jalas keeps on bragging about each day.
On the other hand, Jalang'o revealed that their beef was not about the money but unfriendly reception he got from Otile one day he tried reaching out to him to talk business.
Jalang'o said he had received an offer from a company that wanted to use Otile's song in their advert but when he called Otile, Otile said that he could not speak to Jalang'o. Jalang'o continued to say that Otile directed him to his manager saying that as at that time he could not handle Jalang'os call.
Jalang'o felt that Otile was being too proud and since then he stopped communicating to him.
Here is the video;
Well, fans listened to both celebrities each giving their side of the story, and fiercely judged Otile for forgetting those who helped him.
Here are the comments;
Nandwa Isaac
Pesa hufanya watu wasahau, Otile Brown anatuma Jalas kwa manager 🤣🤣🤣
Ududu Comedy
Never forget mwenye alikusaidia
katama bada
Otile be real..simu kama ni manager ashike usingekuwa nayo mkononi….unafake uceleb…nyenyekea
Purity Lusire
 Watu wengi wanaapreaciate jalas…God bless you sir….you are a destiny helper to many…..
 James Nesbitt
 Pesa hubadilisha mtu kweli..Niko sure Jalas hangekuwa famous Otile ungezidi kumlenga..omba msamahaa
Daniel Wangechi Io mbaya otile uyu jamaa kasimama na wewe
 kenyan girl Nimmo
 People forget so freaking fast. Jalas brought this guy to light.
Gamal Sankara
Kaka Otile vile ulivyo mfanyia kaka yetu jalas sio freshi. Mimi ni shabiki wako lakini vile ulivyofanya sio ungwana.
MARCELINHO MARCELO
…. usisahau pale ulipotoka pamoja na wale waliokusaidia kutoka huko…. "yote tisa……"
zingine huuma😭😭 eti "unafaa kufurahia kuwa nina manager….. " 😲😲eish
Daniel Wangechi
 Io mbaya otile uyu jamaa kasimama na wewe
 Fred Mnyamwezi
 Otile I swear utaisha, respect those people who made you who you are today, otherwise, you will feel the wrath of the Kenyan music industry. acha kwanza #Masauti atoe ngoma ingine, utafunikwa ajabu