In what appears to be the EACC-style kind of raids, Kisumu residents woke up to the rumours that one of the County's bigwigs had been apprehended and his home ransacked within minutes.
The Ethics and Anti-Corruption Commission (EACC) has developed a penchant for knocking on the doors of its graft suspects in the dead of the night, absolutely sure that their victims are in the homes.
How they do this is a story for another day, but that was the case in Kisumu Tuesday dawn.
The detectives would storm the various homes of Kisumu County Speaker, Mr Onyango Oloo in Milimani, Obwolo and Nairobi, in each instance, carting away crucial documents believed to have the ability to implicate the former TNA head of operations.
The Speaker woke up to the shock of his life after the EACC sleuths surrounded his home full-swing and demanded that he opens his gates.
Moments after his cooperation, the sleuths swarmed into his house, combing everything right from the doormats with a team gaining entry to the house ceiling boards to look for crucial documents.
The Speaker would then be questioned for close to an hour before the detectives left him to arrange his house which had literally been turned upside-down.
"It's true searches have been conducted in my houses both Nairobi and Kisumu. I am cooperating as there's nothing to hide. Hope the truth will come out and if anyone found culpable, to be punished accordingly, "  Oloo told reporters.
Why the Raid?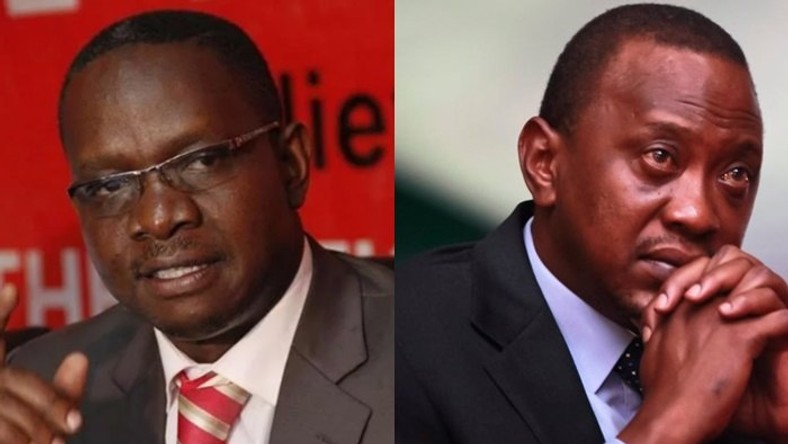 Before his appointment as the Secretary-General of the now-defunct TNA party, Onyango Oloo happened to be the non-executive chairman of the Lake-Basin Development Authority, where he served for three years.
During the three tumultuous years, Oloo is said to have signed an illegal loan from the Cooperative Bank of Kenya, requesting for money to fund the LBDA project situated along the Kisumu-Kakamega Highway.
According to the National Assembly's Parliamentary Investments Committee (PIC), Oloo, at the time of his tenure, inflated the cost of LBDA project by Sh1.41 billion!
In a glaring contrast for a project allocated a Sh2.5 billion budget, Oloo's contract with a company identified as Erdemann grossed to Sh3.86 billion!
In the Sh 2.5 billion loan that was acquired has become a major talking-point with after the members of Parliament discovered that it accumulates a Sh43 million interest per month.
So far, the project will set back taxpayers some Sh4.6 billion with accruing interests over the years.