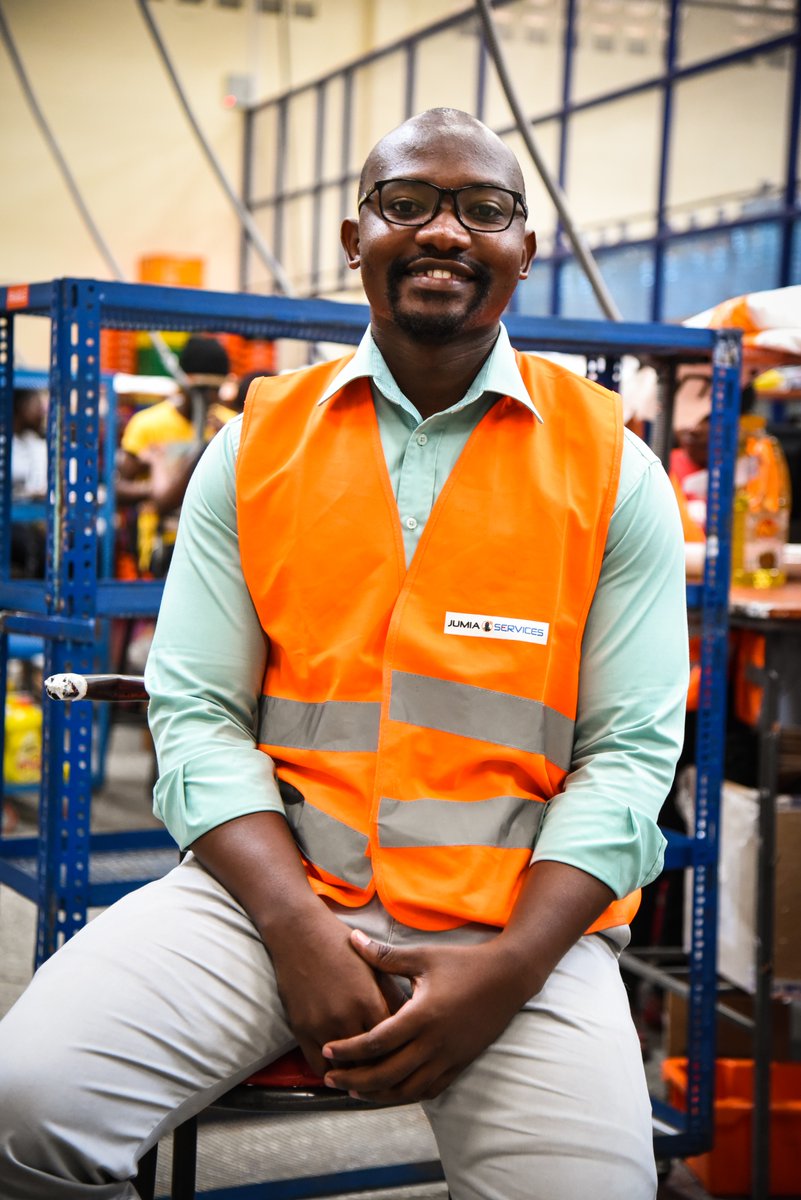 Jumia Kenya's business model is akin to human anatomy, the online market place has different arms playing similar roles to human organs only that the Jumia subsidiaries are run interdependently to form a functional unit that is the online shopping mall with the biggest market share in the country and to a larger extent, the continent.
The shopping portal adopted the unibrand model in 2016 that brought together Jumia Travel, Jumia Food, Jumia Market, Jumia Deals, Jumia and Jumia Services but the latter, which is the warehousing wing of the online giant plays the role of a nerve centre just like a heart in a human body.
Calvin Ayugi is the Head of Internal & Seller Operations at Jumia Kenya, he oversees operations at Jumia Kenya warehouses on Mombasa Road where Jumia's stock is stored.
Ayugi receives the different brands of products from vendors (suppliers) in bulk and breaks them up into packages based on orders from customers and that is where his job ends, his colleague Kevin Mutinda- Head of Logistics takes over and ensures that the product reaches the customer.
Jumia adopts the best practices in Human Resource management which sees the company's employees work for eight hours a day, the first shift reports to work at 8:45 am and winds up a day's operations at 4:30 pm.
Speaking during an interview, Ayugi said that he wakes up at 4:45 am and heads straight to the gym where he spends 45 minutes before leaving for work at 5:30 am.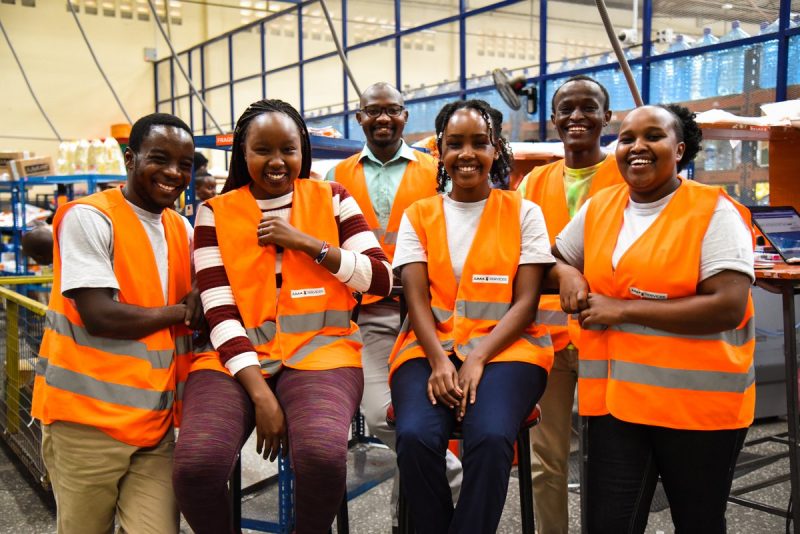 On a normal working day between 8:45 am and 4:30 pm, he allocates an hour for each of the seven tasks that his job entails including reviewing the previous day's work, receiving products from vendors and taking the inventory which leaves him with only one free hour which he sets aside for lunch.
" My biggest motivation is meeting my targets. I have daily, weekly and yearly targets. How I go about is is that I deal with the immediate goals first, once they are met, I proceed to the long term targets," said Ayugi.
But as he points out, he is only as good as the 75 employees who work under him.
Calvin with Jumia Services employees on a working day"This is a job that requires everyone to maintain high energy levels because of it's huge demands. Our employees are entitled to three tea breaks per day, that serves as a motivation which is then reflected in the output," said Ayugi.
But the job is not always smooth sailing, Ayugi more often than not comes across arrogant people who make his job more difficult, how he deals with that is that he tries to reason with the person be it a vendor or a colleague and when push comes to shove, he takes time out to allow himself to maintain composure.
When he is not working, Ayugi listens to RnB music, he is an ardent reader of motivational and educational books and is a staunch Sony Sugar FC and Arsenal supporter.
"I am a huge football fan. In fact, I was school team goalkeeper both in High School (Kanga School-Migori County) and University- Jomo Kenyatta University of Agriculture and Technology (JKUAT)" says a lightened up Ayugi as the interview progresses.
His favourite book is Secrets of the Millionaire Mind by prolific Canadian author T Harve.
Asked why he has a bias for the Canadian's books, Ayugi said, "These books show you what you don't have. They are a mirror of you. The society is so obsessed with motivating the lower class nobody is keen on motivating the middle class,"
"The idea that only grass-grace stories will change the world needs a rethink. We need a win- win-win situation to the extent that we can have grace-grace stories just like T Harve's personal story and I like his works because he tries to motivate everyone including the middle and upper class"
Ayugi admires President Uhuru Kenyatta, T Harve and his father for their leadership styles, brilliance and resilience respectively.
"I am of the opinion that many Kenyans misunderstand President Kenyatta's leadership style. He is laid back and likes to rule calmly," said Ayugi. "My father is the one person I can count on at any given time. I am one child out of nine but my father ensured that all of us went to campus, how I still don't understand, he still says that is his secret," adds Ayugi.
Interestingly, Ayugi, a JKUAT alumni who studied Procurement in campus is currently undertaking a Masters in Procurement and Logistics at the same university.
He heads to class after he closes shop at 4:30 PM. He says that the favourable working environment that Jumia provides enables him to balance the work and studies.
Currently, Ayugi says he is satisfied with his career trajectory and is taking a step at a time but has his eyes trained on a Jumia Services country manager's role if his employer expands to another country other than the 14 African countries that it currently operates in.