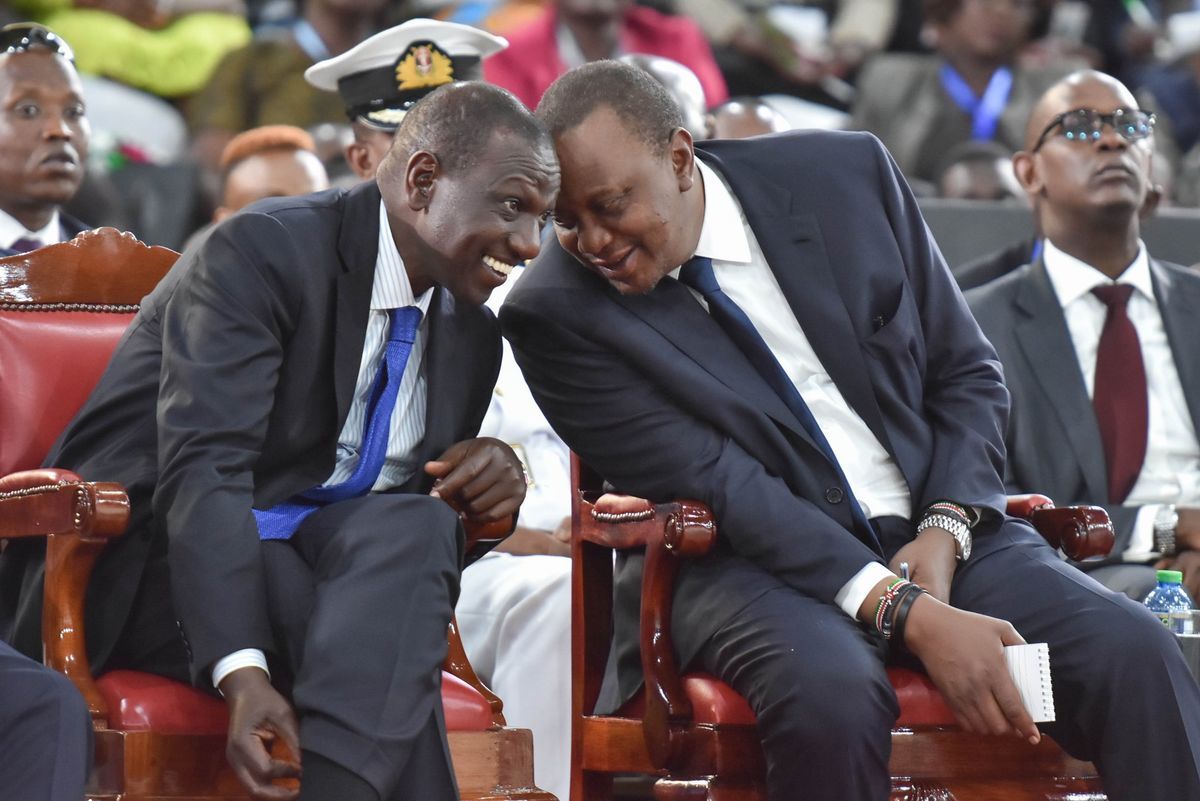 Kenyan Leaders today converged at the Safari Park Hotel for the annual Prayer Breakfast Meeting. Unlike last year, this years event was criticized by a number of Kenyans who saw no need of the annual prayers as the said leaders who pray keep frustrating their lives and have made Kenya a living hell with high debts, corruption and black market businesses.
This year's event was not as lively as last years event where the Opposition Chief Raila Odinga attended. Last year saw Raila and Uhuru cement their new found friendship when they both confirmed their decision to work together for the sake of Kenyans.
Those who followed this year's event also realized that President Kenyatta did not have a written speech with the head of state only making a short speech. The head of state urged Kenyans to practice what they say.
"Let us put into practice what we preach. We love making commitments but let us stop talking about doing it but let us actually do it," said the President.
DP William Ruto on the other hand made a speech that has be seen as widely directed to President Uhuru Kenyatta.
Ruto started by saying that when President Jomo Kenyatta died, he was in the field looking after cattle and that when the news broke, he ran home.
Well, Ruto was trying to tell Uhuru Kenyatta that when his father died, he was just a village boy taking care of cattle while Uhuru was the President's son.
With this, Ruto was trying to tell Uhuru that he has risen from Strength to Strength despite not coming from a rich family.
Ruto seemed to be telling Kenyatta that despite not coming from a dynasty, he has made it up the ladder of the Country's leadership.
This is a clear message that the battle for the Leadership of this Country will be between the Dynasties and the Hustlers.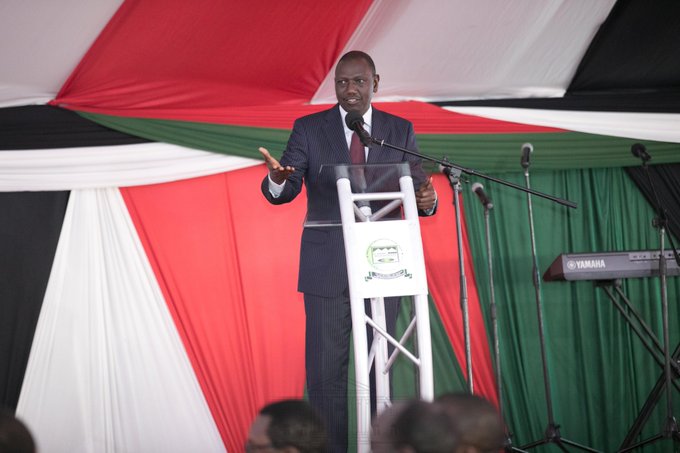 The DP then took a swipe at Raila Odinga by saying that Kenya is willing to donate the former PM to the United Kingdom as a replacement for Theresa May.
In a message seen as one delivered to both Odinga and Uhuru, Ruto said that Kenya had a Prime Minister who has since retired and as such, he is free to move to the UK.
In an apparent attack to Uhuru and Raila, Ruto was quick to remind the two that the post of the Prime Minister was long done away with from the Kenyan Constitution and that he does not see such a post making it's way back anytime soon.
Well, this will be seen as a slap on Uhuru's face with talks around political circles indicating that Uhuru might go for the Prime Minister position come 2022.
With his take on the Prime Minister post, Ruto clearly told Uhuru that after 2022, he should pack his bags and go home.
Ruto's message on the ongoing war against corruption also looked like a slap on Uhuru Kenyatta's face.
The DP asked the Investigative Agencies not to be used to settle scores. There have been reports that the EACC and DCI was being used to fight Ruto's allies.
On his Church donations, Ruto insisted that nothing will stop him from giving money to churches. The DP said that the fact that God lifted him from a nobody to somebody, he will forever remain faithful to the Lord with his donations.
Ruto has been known to be a generous giver to churches and with that, he has lately come under great scrutiny from a number of leaders.
With his latest stand on his donations at a National Prayer Breakfast Meeting, Ruto seem to be telling other leaders on his neck to mind their business and let him and his God be as nothing, not even their day to day noise will stop him from donating his Millions to the House of God.