Widespread disapprovals emanated from various quarters after a man was sentenced to death for smuggling drugs.
The man, Felix Dorfin who was caught with three Kilogrammes including ecstasy and amphetamines at the airport in Lombok, a holiday island next to Bali where foreigners are routinely arrested on drugs charges.
Indonesia has some of the world's strictest drug laws — including death by firing squad for some drug traffickers and it has executed foreigners in the past.
While prosecutors had not asked for the death penalty, Indonesian courts have been known to go beyond their demands.
"After finding Felix Dorfin legally and convincingly guilty of importing narcotics… (he) is sentenced to the death penalty," presiding judge Isnurul Syamsul Arif told the court.
He cited Dorfin's involvement in an international drug syndicate and the amount of drugs in his possession as aggravating factors.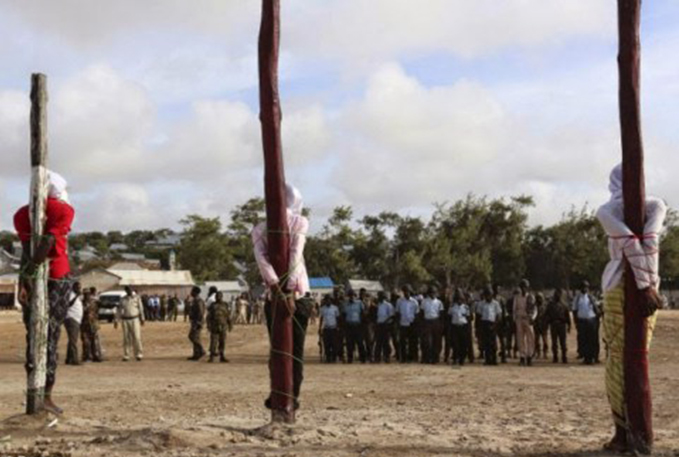 "The defendant's actions could potentially do damage to the younger generation," Arif added.
Two years ago, four people were executed in Indonesia after being convicted of drug-related crimes.
"This is not a fun job. For us, this is really a sad job because it involves people's lives," said Indonesia's Deputy Attorney General, Noor Rachmad. "This was done not in order to take lives but to stop evil intentions, and the evil act of drug trafficking."
Four prisoners, all sentenced to death for drug offences, were escorted to a clearing on the penal island of Nusa Kambangan and shot dead by a firing squad shortly after midnight.
They were identified as Freddy Budiman, an Indonesian citizen; Humphrey Jefferson Ejike Eleweke and Michael Titus Igweh, from Nigeria; and Seck Osmane, from Senegal.
This came despite an international uproar and numerous appeals on the sentences for being outrageous.