The Kenya Bureau of Standards has slapped hard the ordinary Kenyans and business dealers with their new ban of second hand vehicle spare parts importation.
The Kenya Bureau of Standards (KEBS), in a notice that was sent out to pre-shipment cargo inspectors, has set out 17 categories of used car spare parts that are banned from entry into the country. This move is as per the government's policy shift that is intended to eliminate the market for used car parts.
This follows the Ministry of Industrialisation move to restrict import of used cars that are older than five years, arguing that this will boost local manufacturers and create high-quality jobs in the long run. This is as per regulations contained in the draft National Automotive Policy.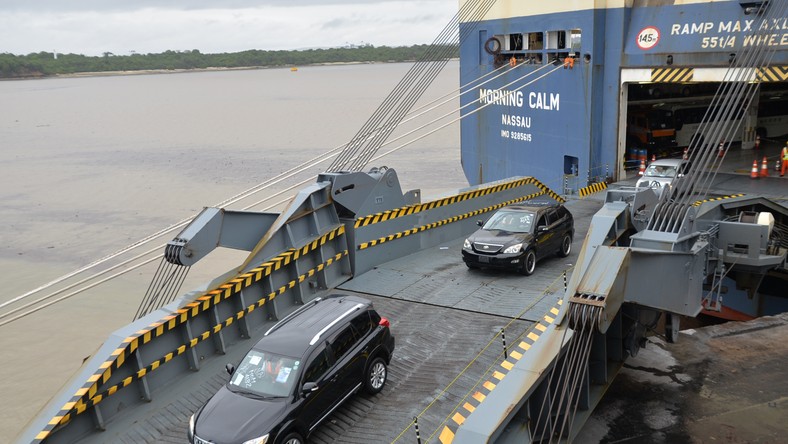 Due to the economic situation in the country currently, the middle class vehicle owners have lamented that they will be frustrated as majority can afford only the 2nd hand spare parts and as well are highly dependant on the Jua Kali industry for repairs.
That would be very unfortunate let the rich stop dictating Kenyans
KRA get revenue
Shop attendants are in millions(Employment )
Jua Kali mechanics are in millions
Majority Kenyans can only afford second hand vehicles hence visit jua Kali for repairs

— bryden james (@brydenjames2) May 20, 2019
The Economic Survey 2019 shows that Kenyans spent Sh 10.1 billion last year on importation of motor vehicle spare parts, most of which were second-hand, based on motorists' preference.
Thousands of motorists heavily rely on used motor vehicle spares, which are relatively cheaper and of better quality than new imports that mainly come from China, Taiwan, India and Indonesia.
Being poor in kenya is a crime

— Paul_Karanja (@KaranjaKiboo) May 20, 2019
The issue of theft has also risen with the debate that the ban will increase spare arts robbery due availability of few legit products and inability to afford them.
Very good. Will discourage theft. Pliz if they can role out support for local manufacturing ideas, it will boost youth empowerment.

— gibson mwakisha (@mwakisha_gibson) May 20, 2019
Will do exactly the opposite. Vehicles will be stolen for spares since most can't afford new parts. Demand and short supply will play out and the result will be absolute chaos.

— chege ndegwa (@chegendegwa) May 20, 2019
It has also been sensitised that ban will bring back the days cars  used to be stolen and cannibalised for parts with the realisation that when 2nd hand Japan and UK parts were allowed the crime died. There are worries it ill revive the Baba dogo black market.
This will bring back the days cars used to be stolen and cannibalised for parts, when ex japan/uk parts were allowed this crime died, this will revive the baba dogo black market

— Ken Kibera 🇰🇪 (@kenkibera) May 20, 2019
The Kenya Auto Bazaar Association secretary-general, Charles Munyori, said the proposal will unfairly punish users of second-hand spare parts.
"I don't think they are being genuine and you can see the whole conspiracy from the new motor vehicle dealers to take over the spares market as well. The government is not likely to achieve much because even the salvage motor vehicles still generate a significant portion of the second-hand parts. Some of the so called new parts are fake and break down very fast," said Mr Munyori.