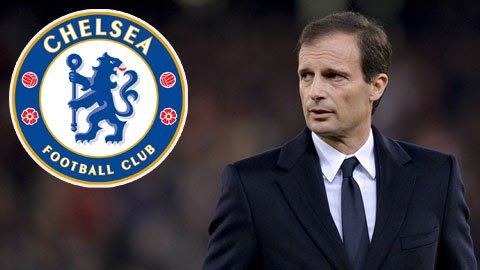 Allegri is leaving Juventus this summer after five seasons in Turin, where he won the Serie A in every campaign.
Chelsea boss Maurizio Sarri has been strongly linked with a return to Italy after a difficult first season in England.
The Blues finished third in the Premier League but Sarri struggled at time and received plenty of criticism.
But with the Blues under a two-window transfer ban, Express Sport understands Allegri would snub a move to Chelsea in favour of taking over Tottenham.
It's believed that Juve want to replace Allegri with current Spurs boss Mauricio Pochettino, potentially leaving two London clubs without a manager should Sarri depart.
But Allegri favours a move to north London where he is likely to have some funds to spend this summer.
Sarri could leave despite leading Chelsea to the Europa League final, where they take on Arsenal on May 29.]
The Italian wasn't confident of remaining at Chelsea when asked earlier this week.
"I think so, but I am not sure," he said.
"I can say only that the club asked me for the Champions League, and we reached the target.
"As you know very well, I love English football. I love the Premier League, it's fantastic and the level is the best in the world, I think.
"The atmosphere in the stadiums is wonderful. I would like very much to stay here.
Allegri will come to Chelsea, win a title, have a meltdown, David Luiz will have another player mutiny to lead, there will be typical Stamford Bridge drama….

still not sure if Arsenal will win a title before that happens, though… pic.twitter.com/Fbo6DBO1mN

— Desi EPL Fantasy Manager (@DesiEPLFManager) May 17, 2019
"The season was really very difficult for us.
"But I think at the end we are happy because we were in trouble three months ago, but were able to react very well.
"Now we have to play a very important match, the final in the Europa League.
"At the moment the season is very good, but the season can become wonderful."