Business deals sometimes take a harsh turn leaving involved parties sinking in a big scandals especially in financial feuding that include famous personality.
After huge fans disappointment from payment issues, the Genge King Juakali has decided to clear the air and narrate his dismay at Tanzanian artists Mbosso and Harmonize for previously missing to perform in Malindi and Eldoret respectively over payment issues.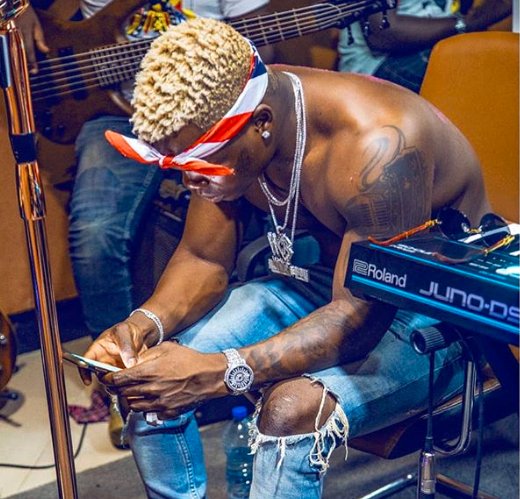 Harmonize was in November last year scheduled to perform in Eldoret at the inaugural Chaget Festival but failed to show up at the last minute, much to the disappointment of hundreds of fans who had already gathered at the concert venue in anticipation of his performance.
On another incident, his fellow Wasafi Records crooner Mbosso also pulled a no-show at a scheduled performance at the Easter Festival at Ocean Beach Resort in Malindi.
According to sources who spoke to local site reporters,the two Tanzanian heavy hitters cancelled the performances since organisers of both events failed to pay them the full amounts as previously agreed.
However, in an interview with Radio Citizen's Mseto East Africa, Jua Kali slammed the singers saying the fans come first and that they should just have performed depending on the amount paid.
"The right thing to do ni kupanda stage… kama umelipwa nusu, piga show nusu; piga show kulingana na kiwango umelipwa,"said Jua Kali.
("The right thing to do is to get on stage… if you have been paid half then perform for half of the originally agreed time. Perform depending on what you have been paid.")